As the bustling capital of Vietnam, Hanoi never fails to captivate visitors with its rich history, vibrant culture, and picturesque landscapes.
Among its numerous districts, Tay Ho stands out as an enticing destination, renowned for its stunning lakeside views, eclectic dining options, and a harmonious blend of modernity and tradition.
Tay Ho is proven to be part of the Red River as it was formed during a period of stagnation before the river changed its course. In the future, it will be planned as the center of the capital, replacing the central position of Hoan Kiem Lake.
Fast forward to 2024, and Tay Ho District has evolved into a thriving hub, offering an array of attractions and experiences for both locals and tourists alike.
Let's explore the fascinating things in Tay Ho District together with TripWorldwide.
More: About Cau Giay District in Ha Noi 2024
Tay Ho District | About Tay Ho: Map, Postal Codes, Tourist, History Update 09/22/2023  
History of Tay Ho District Update 09/22/2023  
In the past, the land of Tay Ho belonged to Vinh Thuan district, Hanoi province.
Before 1945, Tay Ho was a part of Hoan Long's agency in the outskirts of Hanoi.
In 1961, a portion of Tay Ho's land became part of Ba Dinh ward, and another portion became part of Tu Liem district.
On October 28, 1995, the government issued Decree No. 69-CP, establishing Tay Ho district as part of Hanoi city, based on the wards of Buoi, Thuy Khue, Yen Phu in Ba Dinh district, and the communes of Tu Lien, Nhat Tan, Quang An, Xuan La, Phu Thuong in Tu Liem district.
After the adjustment, Tay Ho district consists of 8 wards: Buoi, Thuy Khue, Yen Phu, Tu Lien, Nhat Tan, Quang An, Xuan La, Phu Thuong.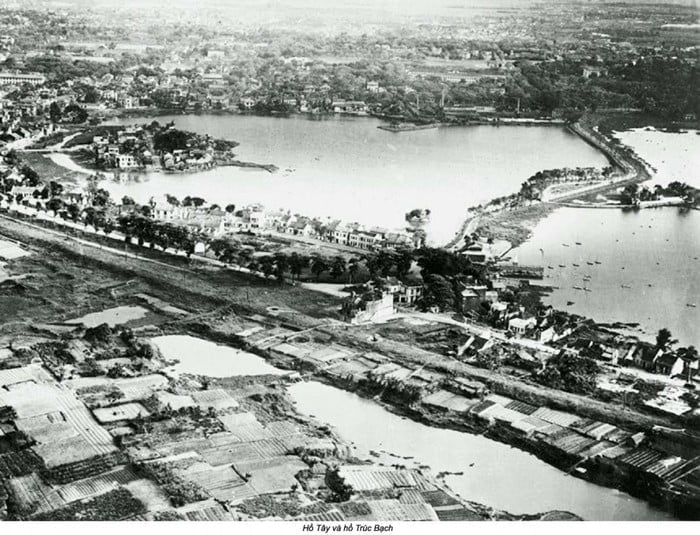 Administrative Divisions Update 09/22/2023  
The location of Tay Ho district is very convenient in terms of transportation as it borders four well-known districts in the capital city of Hanoi.
It is located to the east of Long Bien district.
To the west, it shares a border with Bac Tu Liem district.
To the south, it borders Ba Dinh district.
To the north, it borders Dong Anh district.
Administrative units: Currently, Tay Ho district has 8 wards: Buoi, Thuy Khue, Yen Phu, Tu Lien, Nhat Tan, Quang An, Xuan La, Phu Thuong.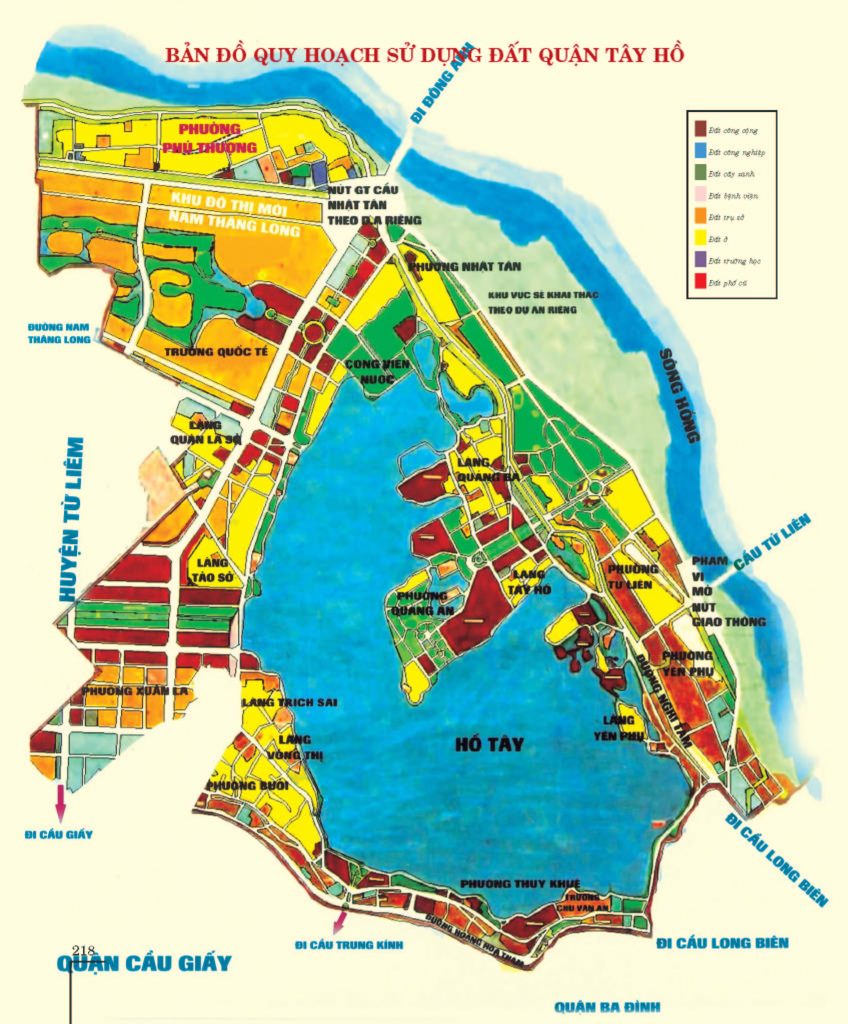 People's Committee Headquarters: 657 Lac Long Quan Street
Tay Ho district Hanoi Vietnam postal code
District/County Zipcode
Tay Ho District Postal Code 11200
District/County Zipcode
Buoi Ward Postal Code 11211

Nhat Tan Ward Postal Code 11209

Phu Thuong Ward Postal Code 11210

Quang An Ward Postal Code 11207

Thuy Khue Ward Postal Code 11212

Tu Lien Ward Postal Code 11208

Xuan La Ward Postal Code 11206

Yen Phu Ward Postal Code 11213
Exploring Tay Ho District Update 09/22/2023 
Historical and Cultural Heritage and Scenic Landmarks:
Tay Ho District is an ancient land that boasts 62 historical and cultural heritage sites, including 31 sites classified as national heritage, such as Tran Quoc Pagoda, Tay Ho Palace, Van Nien Pagoda, Tao Sach Pagoda, Uc Nien Pagoda, and Kim Lien Pagoda.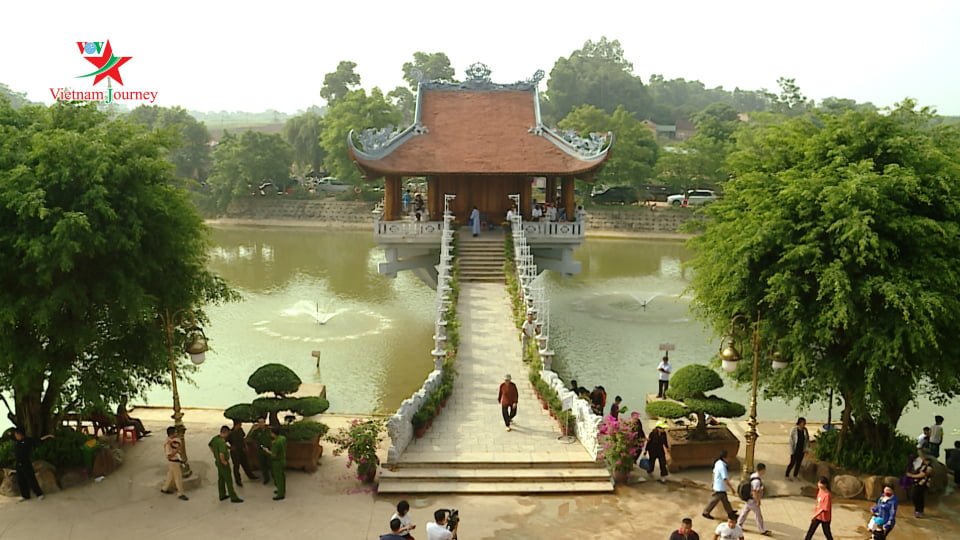 Furthermore, the district is home to the scenic West Lake, the largest freshwater lake in Hanoi, covering an area of approximately 526 hectares and considered the "lungs of the city." It also features Quang Ba Lake and West Lake Water Park.
Chau Lam Pagoda, Tu Lien Ward

Khai Nguyen Pagoda, Van Nien Ward

Kim Lien Pagoda, Ancient Temple

Mat Dung Pagoda, Nhat Tan Shrine

Phu Gia Pagoda (Ba Gia Pagoda), Phu Gia Shrine

Quang Ba Pagoda, Quang Ba Shrine

Sai Pagoda, Tu Lien Shrine

Tao Sach Pagoda, Yen Phu Shrine

Tran Quoc Pagoda, Tay Ho Palace

Trich Sai Pagoda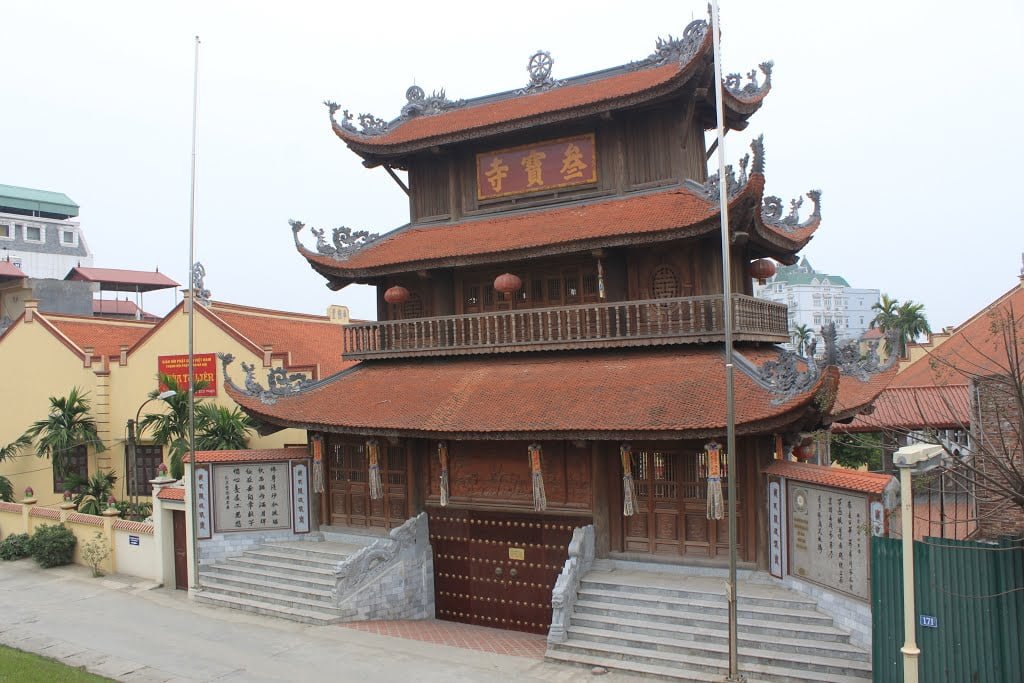 Architecture in Tay Ho District Update 09/22/2023 
The architectural landscape in the district is relatively beautiful and harmonious, featuring notable architectural landmarks such as the Regency Hotel, Tay Ho Hotel, Intercontinental Hotel, Pacific Hotel, Vietnamese-Japanese Village, Thang Loi Floating Hotel, Trade Union Hotel, Sheraton Hotel, and the high-rise residential project Golden Westlake. Numerous mini-hotels and guesthouses with appealing architecture are primarily built for foreign visitors.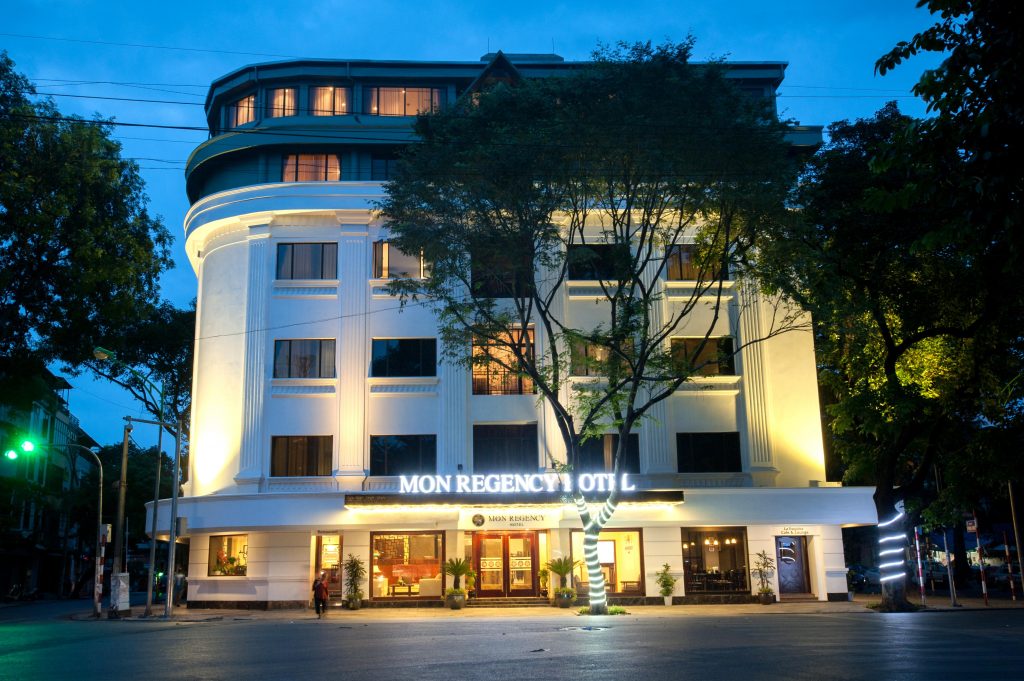 Currently, new architectural styles are being planned, including residential clusters and villa compounds. Meanwhile, religious structures such as shrines and temples are interspersed within residential areas and are increasingly being preserved and protected.
The land reserve in the district is attracting significant investments, with many ongoing projects that offer beautiful and panoramic views, encompassing renowned historical and cultural relics, and neighboring traditional craft villages amidst strong urbanization efforts.

Street architecture is being planned around major thoroughfares such as Vo Chi Cong Road, a vital artery connecting the city with provinces and Noi Bai Airport. In the future, Vo Chi Cong Road is expected to become the central hub for administration, finance, and culture in the capital city.
Cuisine in Tay Ho District
Firstly, there are various affordable and delicious street food stalls, such as grilled chicken and grilled wings at Thuy Khue Street, which always attract a crowd.
The banh gio stall at numbers 3 and 5 Thuy Khue offers a wide selection of banh gio with cinnamon sausage, pork, pickles, and chili sauce.
Yen Beo nem nuong stall at 44 Yen Phu is famous for its grilled pork sausage served with honey bread.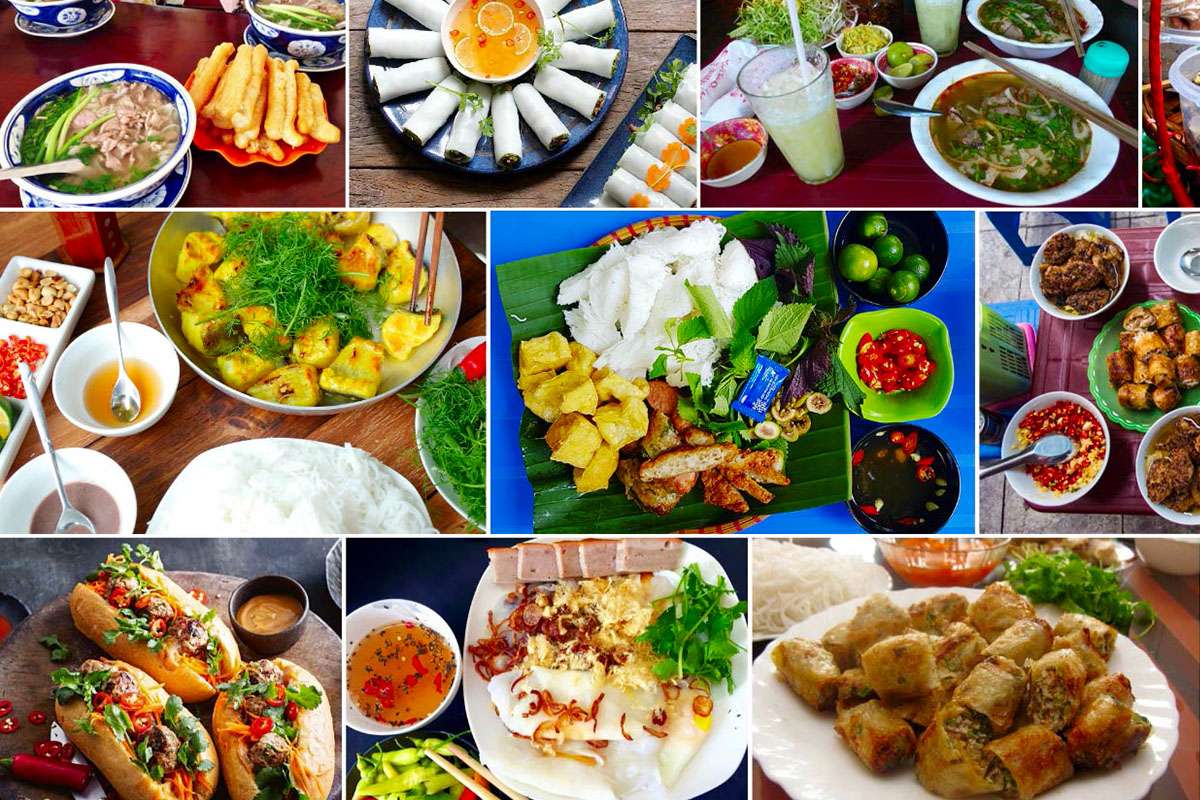 An La Like snack stall at Alley 4, Xuong Phim Alley, Thuy Khue, offers a platter of fried potatoes, banh bot loc (clear tapioca dumplings), and crispy burnt rice.
Ho Tay ice cream can be found on Thanh Nien Street, while boiled snails are a specialty on Trich Sai Street. Savory fried donuts are available at Vong Thi Street, Alley 242, Lac Long Quan.
Bun Dau Met (vermicelli with tofu and pork) can be enjoyed at Bun Dau Cay Da stall, number 235B Thuy Khue. Hong Kong – Yixin Hotpot Buffet is located at number 35, Alley 76, An Duong.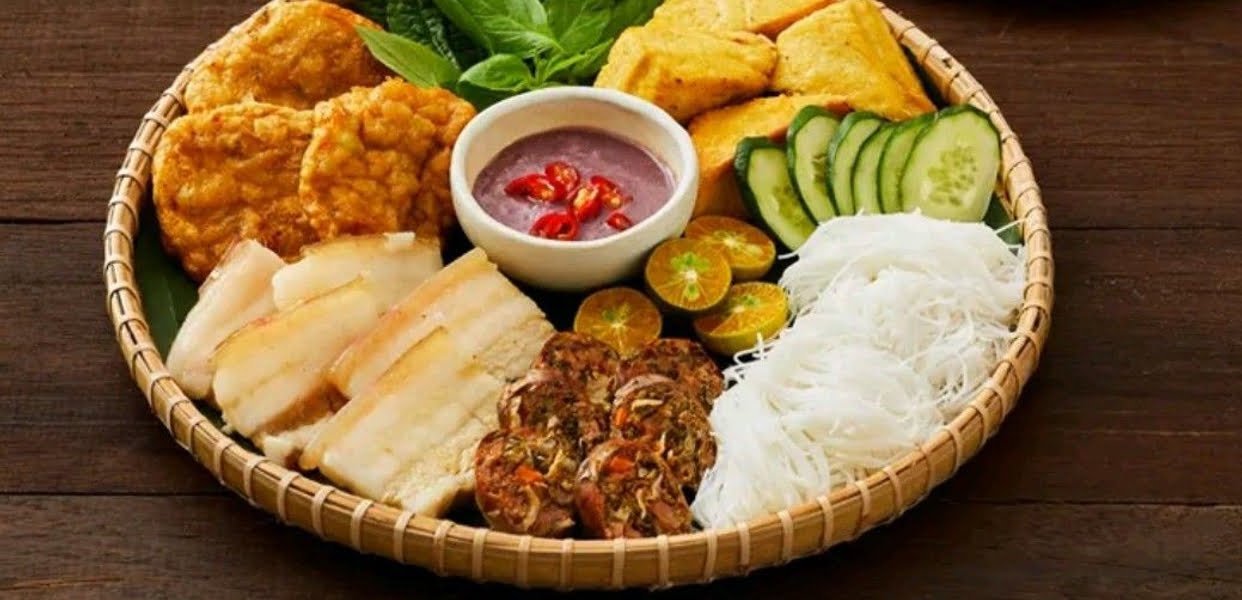 For spacious venues to gather with friends, there's Thai hotpot and frog hotpot at Lau Duc Troc restaurant, 69 Pho Pho Duc Chinh.
Cho Nay Nay offers dishes like honey-roasted duck and honey-grilled bread at 9 Nguyen Dinh Thi. Hai San Tombi serves grilled oysters with scallion oil at 51 Trinh Cong Son. The renowned West Lake Shrimp Cake restaurant is located on Street 1, Thanh Nien, and is popular among tourist groups.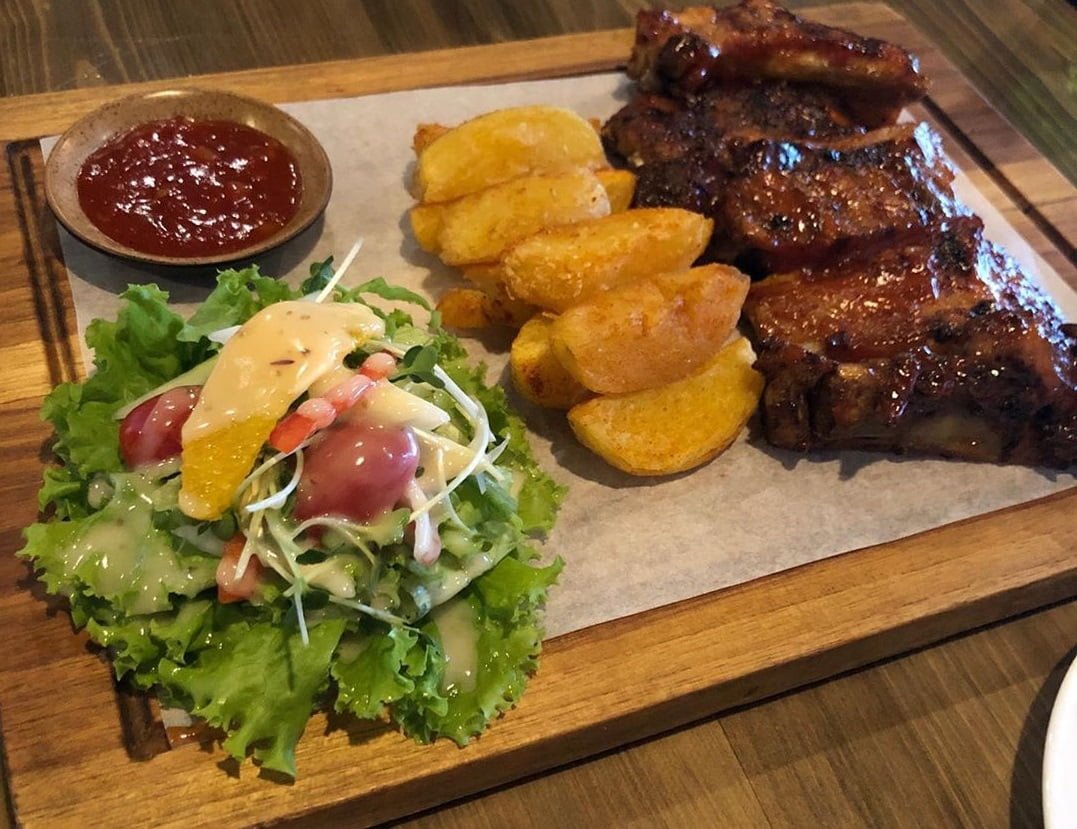 There are also upscale restaurants with diverse menus. Sen Tay Ho at 614 Lac Long Quan offers hundreds of delicious dishes from both Asia and Europe, with beautiful decorations and various forms of artistic performances such as music, comedy, and magic shows.
The restaurant is situated in a prime location right next to West Lake and covers an area of approximately 12,000 square meters, providing a peaceful and enjoyable dining experience away from the hustle and bustle.
Softwater Restaurant at 42 Street 9, An Duong District, has a natural-themed decor with elegant and sophisticated design. The spacious and cool outdoor area is suitable for events like birthdays, weddings, seminars, and galas.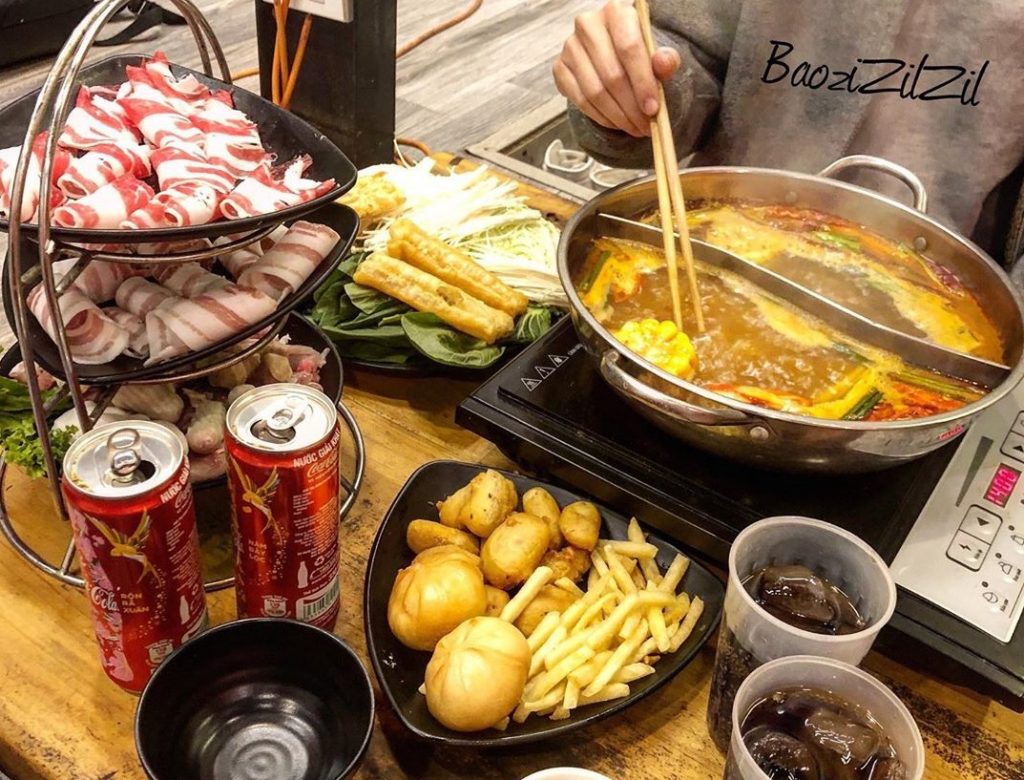 Cutisun – Beefsteak restaurant at 3 Alley 120 Hoang Hoa Tham offers a refined atmosphere and delicious food. Sum Villa at 10 Dang Thai Mai, located within the Tay Ho villa area, provides a spacious and cool environment with a view of West Lake.
Saint Honoré at 5 Xuan Dieu specializes in delectable French pastries. La Salsa, at 53 Xuan Dieu, offers a variety of European dishes. Japanese cuisine can be enjoyed at Daikon Foods on the first floor of Somerset West Lake Hotel, 254D Thuy Khue.
Experience the allure of Tay Ho District Update 09/22/2023 
Tay Ho is an area with a rich historical background, closely tied to the development of Thang Long – Hanoi.
Through the process of nation-building and preservation, the generations of people in the Tay Ho region have always carried the tradition of patriotism, bravery in defending against foreign invaders, diligence and creativity in labor, and the construction of a cultural heritage imbued with the essence of their homeland.
Tay Ho District is also home to West Lake, one of the famous landmarks of Hanoi, where numerous valuable historical and cultural relics converge.
The people of Tay Ho have a deep-rooted cultural and historical tradition, with extensive experience in flower and bonsai cultivation, ornamental fish breeding, and traditional crafts carried out by highly skilled artisans.