Hanoi, the bustling capital city of Vietnam, is renowned for its rich history, vibrant culture, and captivating landmarks. Among its numerous districts, Cau Giay stands out as a dynamic and thriving area.
In 2024, Cau Giay District continues to evolve and captivate both residents and visitors alike. Let's delve into the charms and highlights of this remarkable district.
Let's explore the fascinating things in Cau Giay District together with TripWordwide.
More: About Ha Dong District in Ha Noi 2024
Cau Giay District | About Cau Giay: Map, postal codes, Tourist, History Update 09/22/2023  
History of Cau Giay District Update 09/22/2023  
Since ancient times, Cau Giay has been a part of Tu Liem district, Quoc Oai prefecture, and Son Tay town. In the 12th year of Minh Mang's reign (1831), the Nguyen dynasty reformed the administrative system and divided our country into 29 provinces.
Thang Long Citadel became a provincial capital, and Cau Giay was placed under Hoai Duc Prefecture, Hanoi province. At the end of 1889, it belonged to An Ha district, Hoan Long county, Hanoi province.
In 1915, Hoan Long district of Hanoi merged into Ha Dong province, and in 1918, it came under Hoai Duc Prefecture, Ha Dong province. In early 1943, Cau Giay separated from Ha Dong province and became part of the Special Agency of Hanoi (Hoan Long Agency).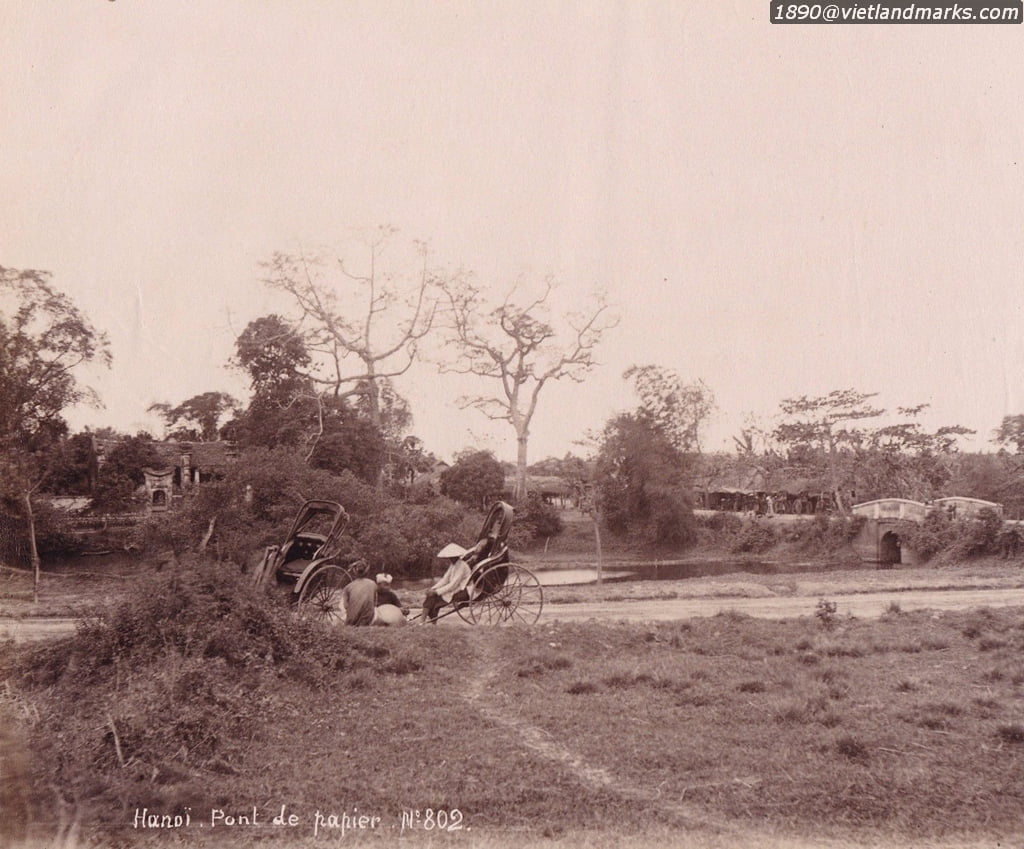 After the August Revolution in 1945, the revolutionary government reorganized the administrative units, resulting in several name changes. In May 1946, Cau Giay belonged to Dai La district, suburban Hanoi. In 1947, it became part of District IV, then Tran Tay district. From 1949 to 1954, it was included in the suburban district.
After the liberation of the capital, starting from 1956, it became part of District VI. In 1961, Hanoi expanded its administrative boundaries, eliminating districts and establishing four inner-city wards and four suburban districts. Thus, Tu Liem district was recreated, consisting of the former District V and District VI.
Within the system of ancient villages in Tu Liem district, the land of Cau Giay can be divided into several historical residential areas: Ke Buoi area (Nghia Do), Ke Vong area (Dich Vong, Mai Dich), Ke Cot-Giay area (Quan Hoa, Yen Hoa), and Gian Kinh Chu area (Trung Hoa).
Geographical Location
Known for its significant landmarks, cultural sites, and government institutions, Ba Dinh District is a captivating blend of tradition and modernity. In this article, we invite you on a virtual journey to explore the enchanting corners of Ba Dinh District, using the map as your guide.
Ba Dinh District is a captivating blend of history, culture, and natural beauty, as revealed through the map's lens. From the solemnity of Ho Chi Minh Mausoleum to the tranquility of West Lake, the district offers a diverse range of experiences for visitors and locals alike.
As you explore the One Pillar Pagoda and the Presidential Palace, you'll be immersed in the rich cultural heritage of Ba Dinh District. The remnants of Hoang Dieu Citadel remind us of Vietnam's storied past, adding depth and intrigue to this historical heart of Hanoi.
 Cau Giay District is located in the western part of the capital city and is home to a system of administrative units consisting of 8 wards. The district shares its borders with the following areas:
To the East, it is adjacent to Ba Dinh District and Dong Da District, with the Tô Lịch River serving as the boundary.
To the West, it borders Nam Tu Liem District.
To the South, it is adjacent to Thanh Xuan District.
To the North, it shares borders with Tay Ho District and Bac Tu Liem District.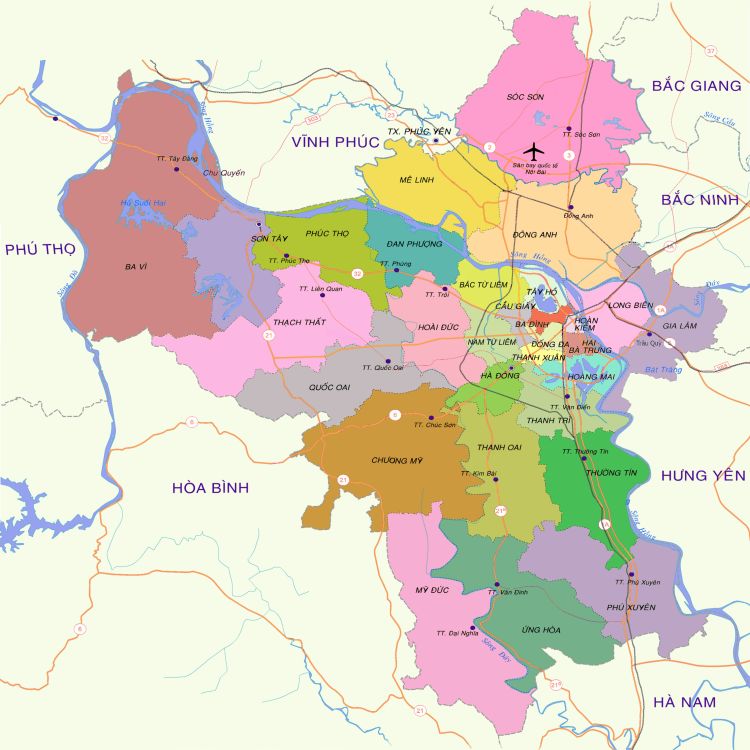 Residents living in Cau Giay District can easily commute to areas such as Me Tri, Mo Lao, Duong Noi, Xuan La, Kim Chung, and Giap Bat. Additionally, they can conveniently travel to cities like Bac Ninh, Hai Duong, and Hoa Binh via major transportation routes including National Highway 1A, National Highway 32, National Highway 5, AH13, CT8, and AH14.
Benefiting from its prime location, Cau Giay District experiences a thriving commercial development. Sectors such as commerce, services, administration, and education have also received significant investments. Emerging industries like finance, banking, information technology, and telecommunications are particularly prominent in the district.
Administrative Divisions Update 09/22/2023  
According to the source from vi.wikipedia, Cau Giay is a bridge spanning the Tô Lịch River. Cau Giay District has long been known throughout the country for its rich cultural traditions, intellectual pursuits, refined way of life, and the deep-rooted essence of Thang Long-Hanoi's civilization that has lasted for thousands of years. It is one of the "Four Famous Villages": Mo-La-Canh-Cot, representing the ancient capital Thang Long. Let's explore more about Cau Giay District and its constituent wards.
Map of Cau Giay District
Map of Cau Giay District
Wards in Cau Giay District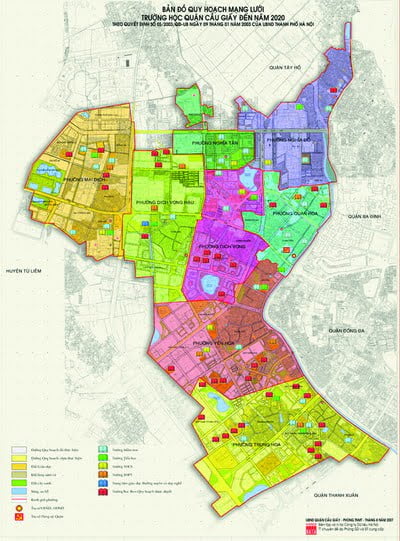 Cau Giay District consists of a total of 8 wards:
Dich Vong

Dich Vong Hau

Mai Dich

Nghia Do

Nghia Tan

Quan Hoa

Trung Hoa

Yen Hoa
Cau Giay district Hanoi Vietnam postal code Update 09/22/2023  
District / County Zipcode
Cau Giay District Postal Code 11300
Wards Zipcode
Dich Vong Ward 11311
Dich Vong Hau Ward 11310
Mai Dich Ward 11309
Nghia Do Ward 11307
Nghia Tan Ward 11308
Quan Hoa Ward 11306
Trung Hoa Ward 11313
Yen Hoa Ward 11312
Exploring Cau Giay District
Cultural History
Cau Giay is an ancient land that has held a strategically important position in Thang Long-Hanoi's rich civilization for thousands of years.
This area is known for its concentration of traditional craft villages, such as Giay Village (Thuong Yen Quyet) specializing in making fans, wrapping goods; Cot – Yen Hoa Village (Ha Yen Quyet) known for producing paper rolls, parchment paper, paper fans; Nghia Do Village (also known as Nghia Village) specializing in the production of malt candy; the Bưởi area with silk weaving, brocade making, and paper production; Vong Village (Dich Vong Hau) famous for making green rice flakes, including the renowned "Com Vong" dish; and Giaan Village known for making incense.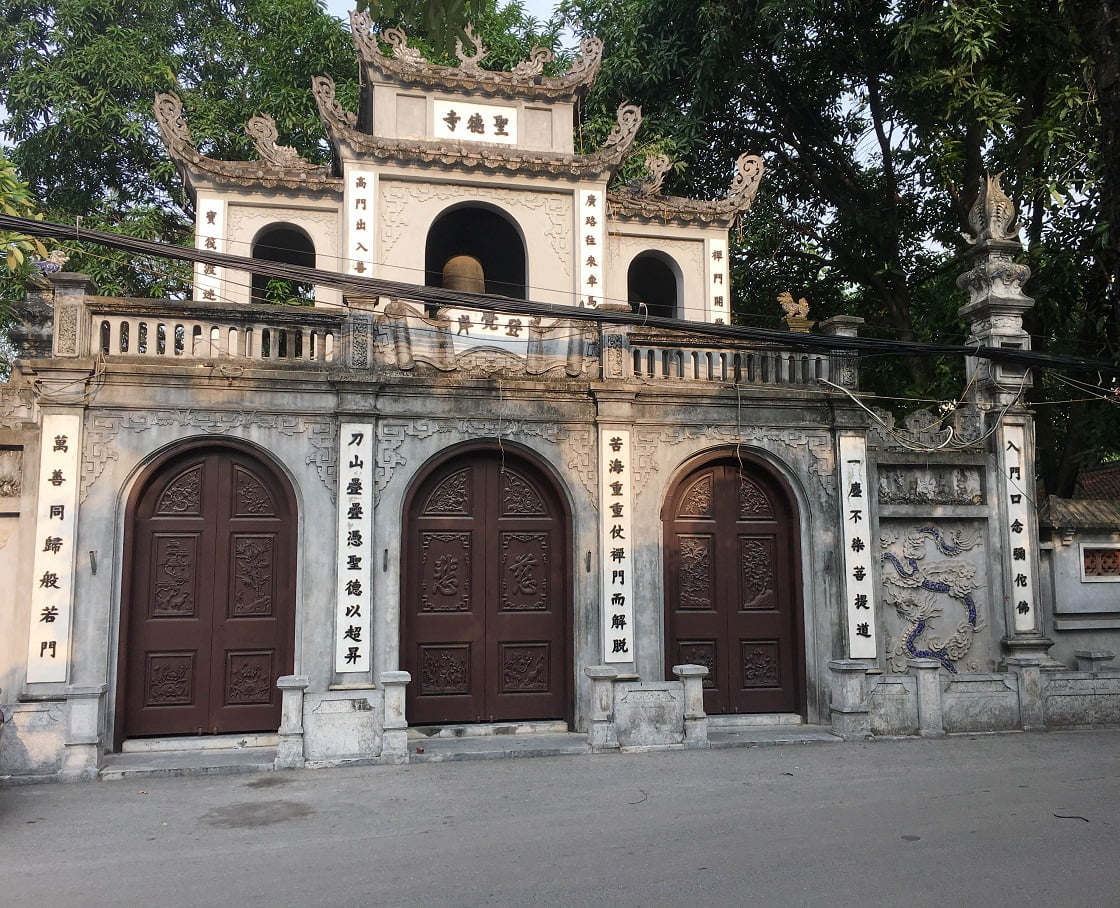 The people of Cau Giay have a strong tradition of valuing education and are considered one of the cradles of intellectual pursuits. Many talented individuals have emerged from this area, achieving high academic success.
Notable examples include Hoang Quan Chi, the top student of the Tran dynasty; Nguyen Quang Minh, the top student of the Ho dynasty, both from Cot Village (Yen Hoa); and Nguyen San, also known as Nguyen Tien, who achieved the second doctoral degree during the reign of the Le dynasty (in 1954), hailing from Dịch Vọng Ward.
Within the current boundaries of Cau Giay District, there are 64 historical and cultural relics, including 15 communal houses, 16 pagodas, and the remaining are temples, shrines, and ancestral halls.
Notable examples include the Nghia Do Village Communal House, dedicated to General Tran Cong Tich, who made significant contributions in resisting the invasion of the Song dynasty during the reign of King Le Dai Hanh (980-1005).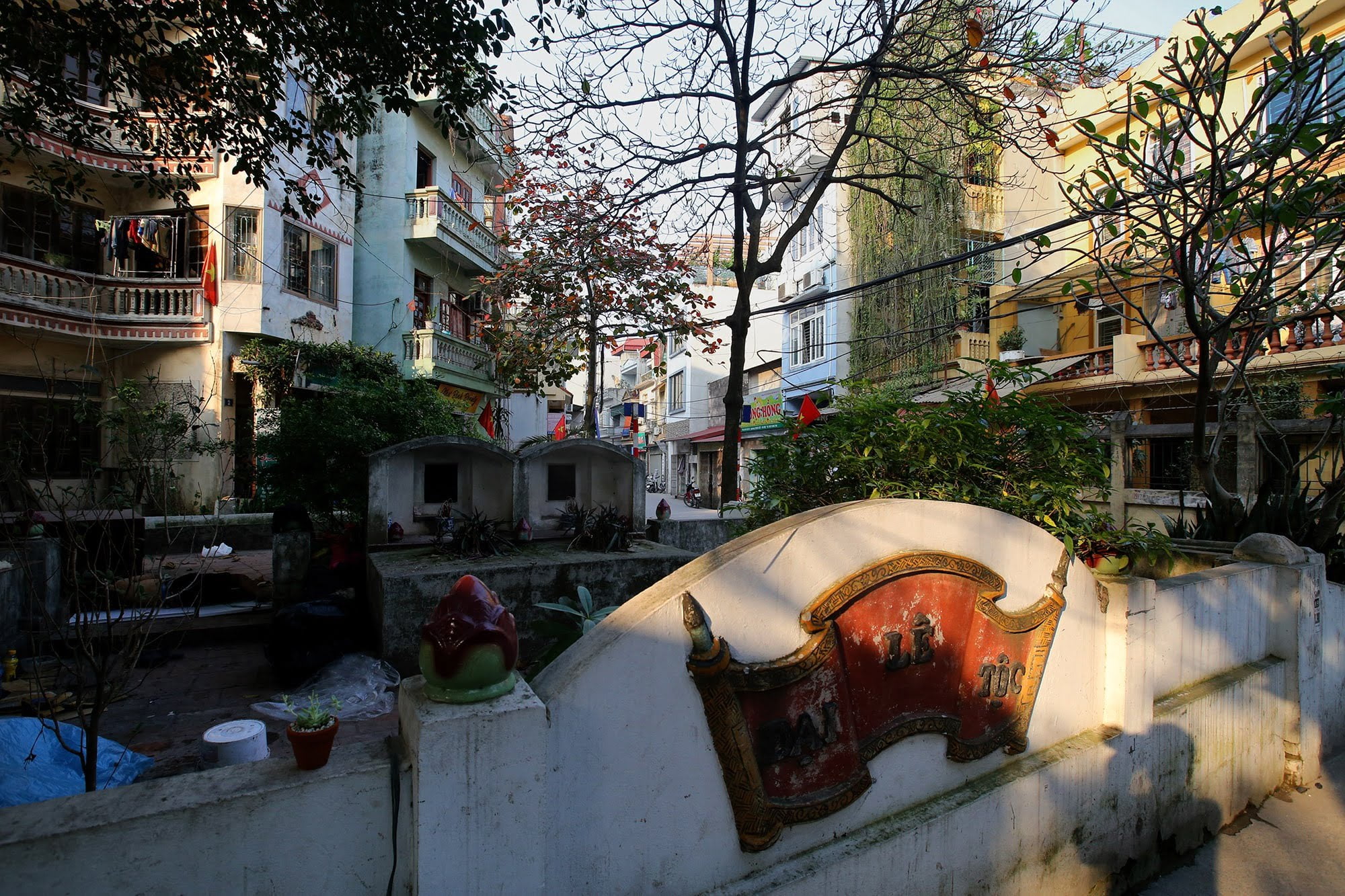 There are also shrines honoring two sisters from the Le family who assisted King Le Dai Hanh in defeating the Song dynasty in 981. The Du An Pagoda in Bai An Village (Nghia Do) served as a place for meditation and education by the Ly royal family, particularly Ly Cong An, who was the most distinguished disciple of the renowned national hero Ly Thuong Kiet.
In Dịch Vọng Tien (now part of Quan Hoa Ward), there is the Hoa Lang Pagoda, which venerates the mother of Zen Master Tu Dao Hanh, who nurtured and taught Ly Thai To (also known as Ly Cong Uan).
The Hà Pagoda in Dịch Vọng is a historical and cultural relic, as well as a revolutionary site, constructed in 1680. The Thanh Chua Pagoda in Dịch Vọng Hau is a scenic spot closely associated with the history of the reign of King Ly Thanh Tong.
Inheriting and promoting the glorious traditions of this historically significant land, since its establishment as a district, the Party Committee, Government, and People of Cau Giay District have elevated the spirit of unity and overcome all difficulties to continuously develop and strengthen the district in all aspects.
They are determined to successfully implement the outlined programs, all in pursuit of the goal of "prosperous people, strong nation, just society, democracy, and civilization."
Architectural Features of Cau Giay District Update 09/22/2023  
Cau Giay District is currently experiencing rapid development and serves as a common lever for the entire city's economy. Projects originating from this district extend to neighboring districts, connecting with the inner city.
The area hosts hospitals that alleviate the overload of healthcare facilities in the inner city. Notable hospitals in Cau Giay District include the Traditional Medicine Hospital of Hanoi, Hospital E, and the 19-8 Hospital under the Ministry of Public Security.
The district is also home to various government agencies, such as the Ministry of Natural Resources and Environment, Ministry of Home Affairs, Government Inspectorate, Supreme People's Procuracy, Directorate for Roads, General Statistics Office, General Department of Customs, Vietnam Farmers' Association, Maritime Administration, Inland Waterway Administration, Vehicle Registration Department, and Hanoi Department of Industry and Trade.
Due to its expansive land area, the district features several large urban areas, including the Dịch Vọng Urban Area, which comprises residential buildings such as the Hado Park View apartment complex by the Hado Group and CC1 apartments.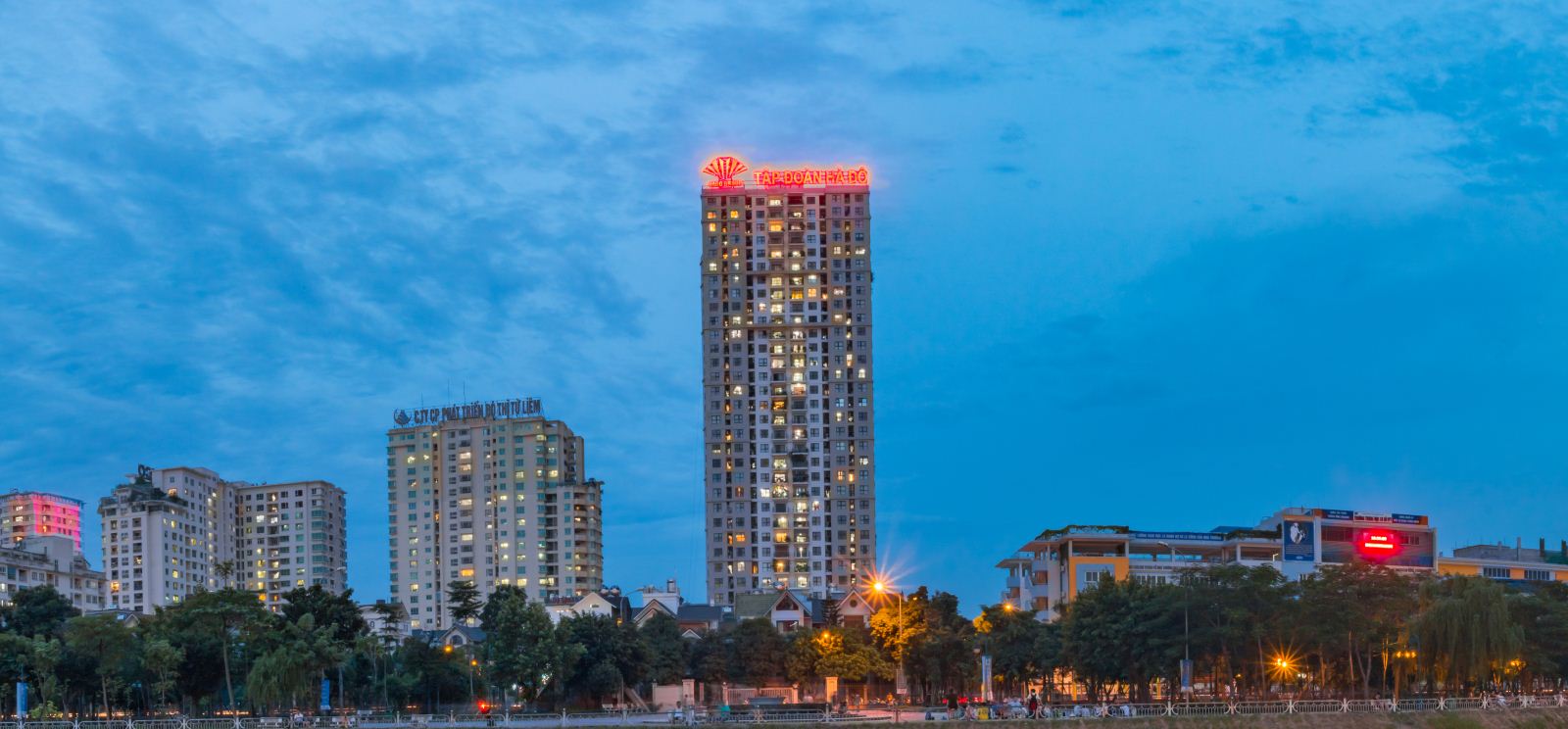 Other notable urban areas in Cau Giay District include the Trung Hoa – Nhan Chinh Urban Area, Yen Hoa Urban Area, Trung Yen Urban Area, Nam Trung Yen Urban Area, Cau Giay Urban Area, Nghia Do Urban Area, An Sinh Hoang Quoc Viet Urban Area, Constrexim Complex Dịch Vọng Urban Area, Dong Nam Tran Duy Hung Urban Area, Vimeco II Urban Area, Mai Dich Urban Area, Nghia Tan Collective Housing Area, Mai Dich Urban Area, and Mandarin Garden Urban Area.
Delicious and Affordable Cuisine in Cau Giay District Update 09/22/2023 
If you haven't visited the following culinary hotspots in Cau Giay District, then you haven't truly experienced the culinary delights of Hanoi. Let me reveal them to you.
Firstly, in the Nghia Tan, Nghia Do, and To Hieu areas, there is a market called Nghia Tan, known as the paradise for street food. Everywhere you look, there is a variety of food available.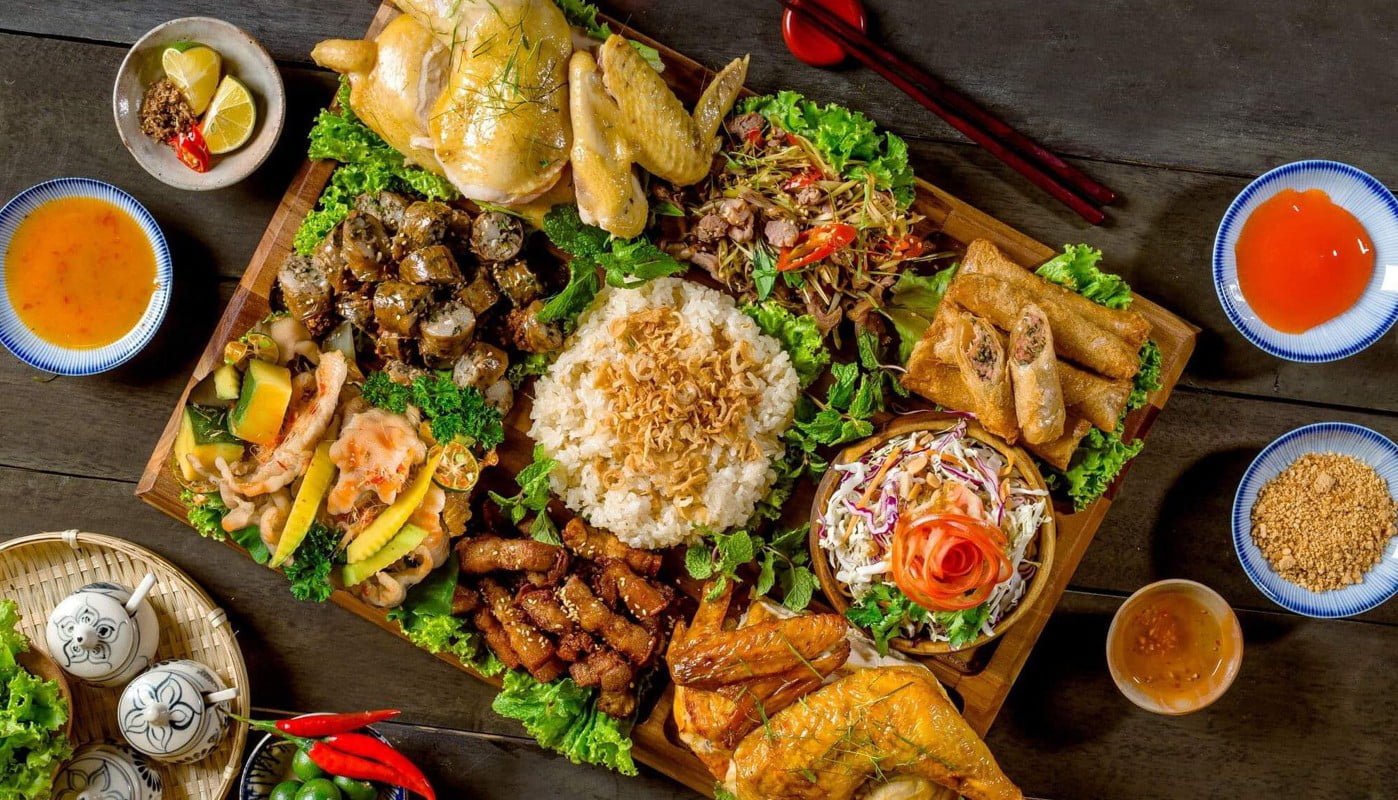 You can enjoy mouthwatering dishes like banh mi chao (pan-fried bread) and banh mi sot vang (baguette with red wine sauce). Nghia Tan is famous for its banh mi chao cốt dien, which consists of sausages, meat, pate, sunny-side-up eggs, and hot mashed potatoes, all served on a small cast-iron skillet. The delicious sauce, with its hot, rich red color, perfectly complements the bread.
Another popular dish is tao pho, which features silky tofu in a soft and chewy texture, served with sugar syrup, pearl tapioca, black jelly, or grass jelly for a sweet and refreshing treat. You can also find grilled cartilage, various types of che (sweet soup), and hot rice porridge with clams.
Another unique name to mention is bánh đa đồng nát (shredded rice cracker) and bún riêu thập cẩm (mixed crab vermicelli) at C3 Nghia Tan, miến ngan trộn số 10 Chua Ha (vermicelli with mixed duck) bún đậu mắm tôm at Quan Lang Mo, C3 Nghia Tan (vermicelli with tofu and shrimp paste), xoi ga and tao pho dau tam at Tran Quoc Hoan, bún ngan and boiled chicken feet at số 3 Chua Ha.
There are other remarkable eateries in Cau Giay District, such as Kuccu Fried Chicken at 23 Alley 26 Do Quang, which serves delicious honey-glazed grilled chicken and spicy fried chicken. The food here may be a bit pricey, but it's worth every penny.
Another option is Sasin Korean Spicy Noodle at 75 Pham Tuan Tai, known for its level 7 Korean spicy noodles. The majority of customers here are students, and the place is always crowded.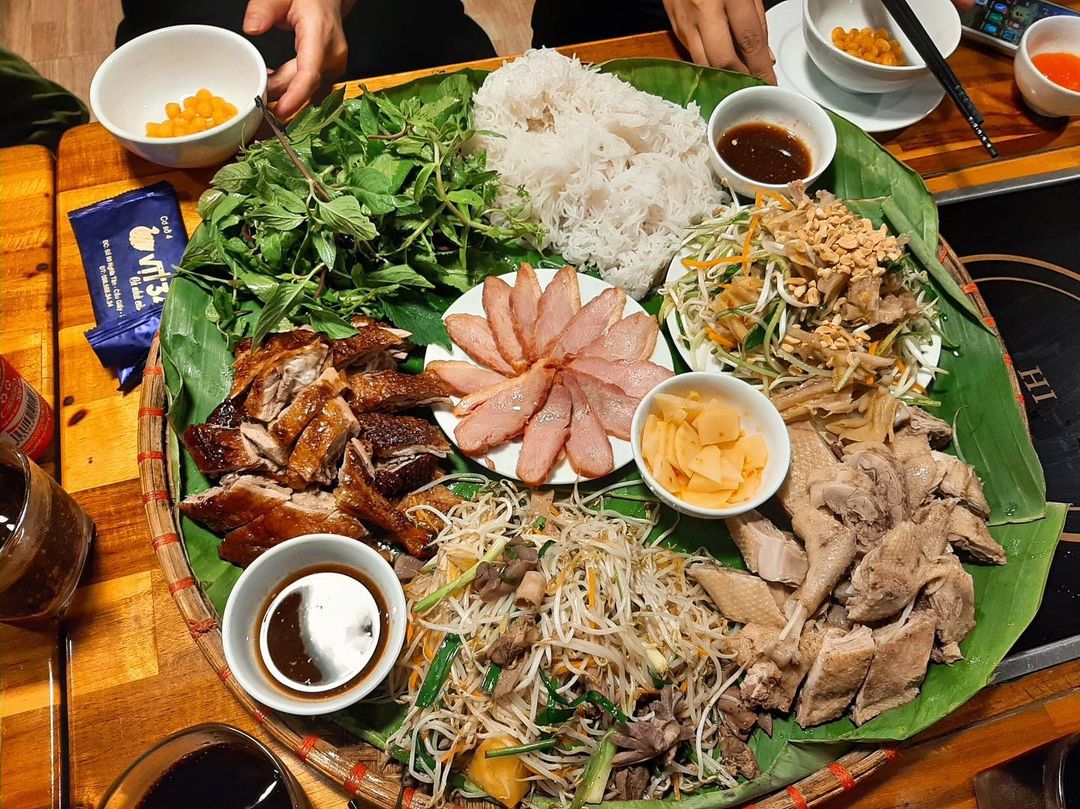 For 555 vinegar-dipped beef, head to 56 Trung Hoa, Cau Giay. The beef slices at this restaurant are always fresh and well-marinated, and the hot pot broth has a refreshing and delicious taste.
Or try the bun cha Sinh Tu at 2 Nguyen Phong Sac, where the bun cha (grilled pork with vermicelli) combines traditional flavors with rolled minced pork in leaves, creating a visually appealing and enticing dish. A serving of bun cha here is quite generous, with plenty of vermicelli, fresh vegetables, grilled meat, and flavorful dipping sauce.
Nem lui Nha Trang, located at Alley 130 Xuan Thuy, is also worth mentioning. The grilled pork skewers are delicious and cost only 25,000 VND per serving, perfect for one person. The seats are always occupied, with one group finishing their meal and another group waiting in line. Sometimes, there is a long queue of Grab and delivery drivers waiting to pick up orders.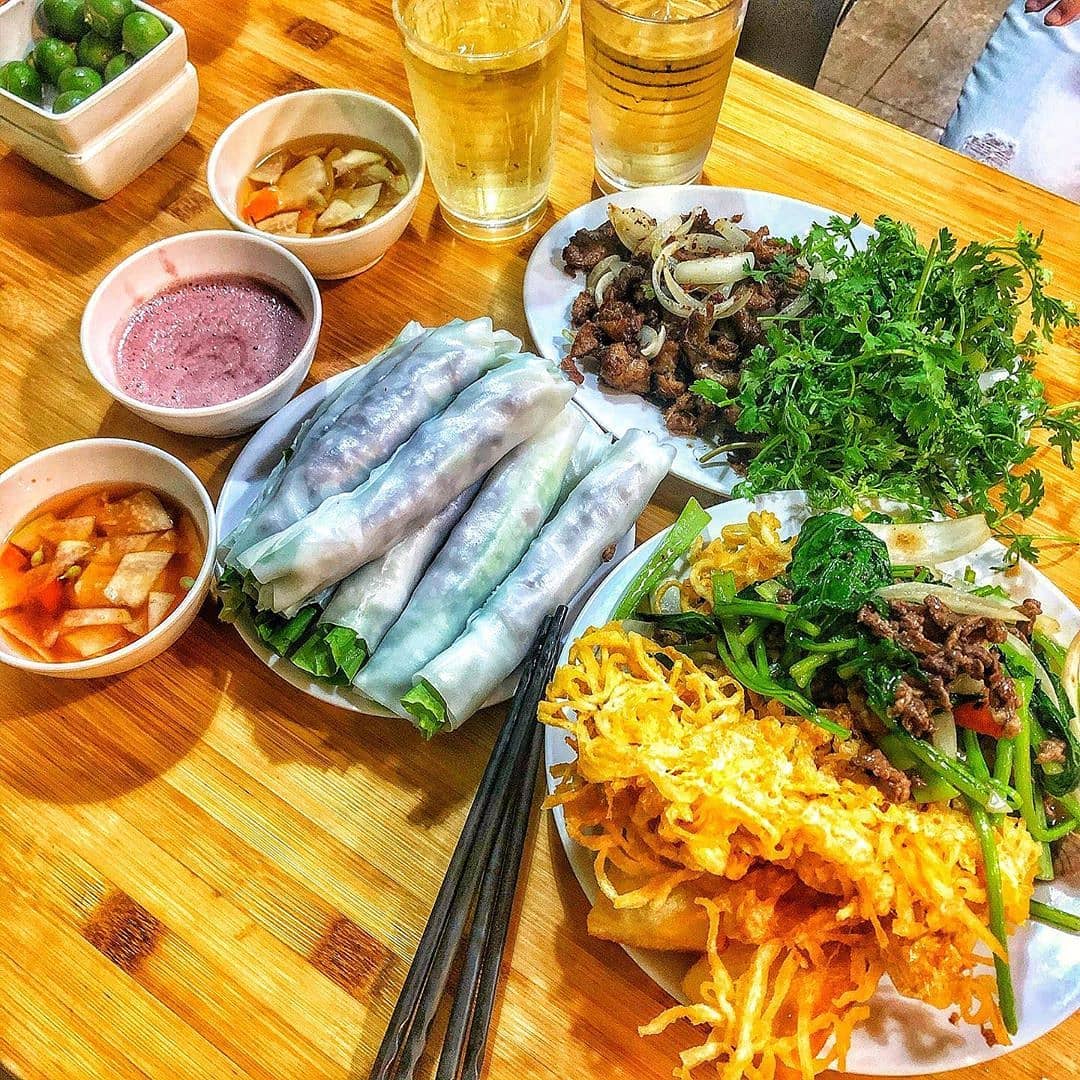 The food options in Cau Giay are diverse, and the district is home to famous tea and bubble tea establishments like Phuc Long. World-renowned beverage brands also have a presence here. You can find upscale restaurants, cinema halls, and a range of dining options at IPH Tower on Xuan Thuy Street.
Experience the allure of Cau Giay District Update 09/22/2023 
Cau Giay District is located in the western part of Hanoi and serves as one of the important gateways to the capital city. From ancient times, it has been known as a region rich in cultural traditions, scholarly pursuits, and a refined way of life, carrying the profound essence of Thang Long – Hanoi's civilization that has lasted for thousands of years. This place is one of the "Four Famous Villages": Mo-La-Canh-Cot, representing the ancient capital of Thang Long.
Since its establishment, Cau Giay District has now reached its 20th anniversary. Although the duration may not be long, Cau Giay District has been able to assert itself in the overall development of the entire city. Achievements in the economic, cultural, and social spheres are contributing to the rich and proud traditions of this extraordinary land.