Tekka Market – The Little India of Singapore
Tekka Market, also known as Tekka Centre, is a bustling wet market and hawker centre located in the heart of Little India in Singapore. Known for its rich cultural mix and vibrant atmosphere, Tekka Market offers an authentic experience of Indian and ethnic cuisines. Is Tekka market open today – Singapore?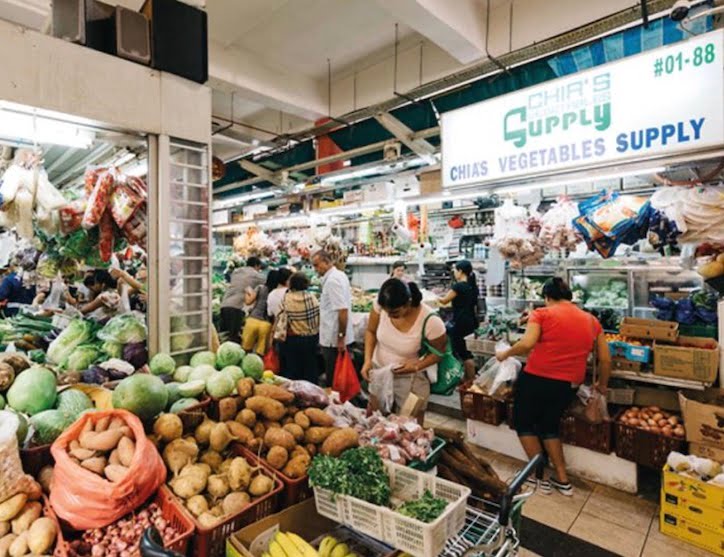 Tekka Market reopens 30 September 2023
Tekka Centre was closed for 3 months for renovation works and will fully reopen on 30 September 2023. The improvements include a fresh coat of paint on the Tekka Centre building facade, installation of new flooring, new tables, chairs, and fans, as well as upgraded toilets.
The retail stalls on the second floor were reopened on 31 August (well in time for Deepavali and Indian clothes shopping) while the first level, which houses food stalls and a wet market, opens on 30 September 2023. **Do note that after the 3-month closure of Tekka Market we are unsure how many stalls will have reopened from 30 September 2023 
Overview of Tekka Market
Tekka Market is one of the oldest wet markets in Singapore, with its origins dating back to 1915. Located at the junction of Serangoon Road and Bukit Timah Road, it was formerly a site for cattle trade and named Kandang Kerbau Market.
The market underwent renovation in 1982 and was reopened as Tekka Centre, featuring stalls selling fresh produce, spices, dried goods, textiles, jewellery and more. The accompanying hawker centre is famous for Indian Muslim food, with over 50 stalls offering delicacies like biryani, murtabak and teh tarik.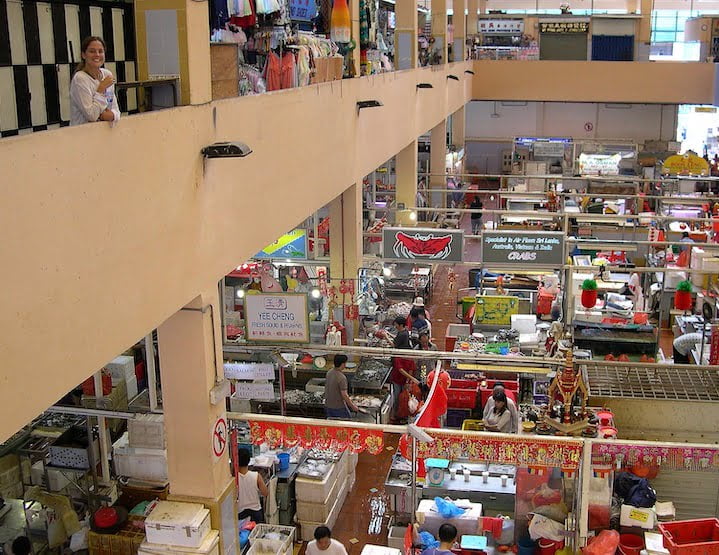 Tekka Market opens daily from early morning till late, and is especially buzzing on weekends when both locals and tourists alike flock there. The heady sights of spices, aromas of curries, and visual tapestry of saris make a trip to Tekka Market truly come alive with the sights, sounds and smells of Little India.
Notable Indian Cuisine at Tekka Market
Tekka Market is best known as the go-to place for authentic Indian cuisine in Singapore. Here are some of the popular food items:
Nasi Briyani
Arguably the dish that Tekka Market is most famed for is the fragrant and fluffy nasi briyani. Stalls like the Samad's Tekka Dum Briyani draw long queues for their aromatic basmati rice and tender chicken or mutton.
Murtabak
Murtabak is a savoury stuffed flatbread, usually filled with minced meat, egg and onions. Stalls at Tekka Market serve murtabak with curry or dhal dip on the side, great for a satisfying meal.
Thosai
The thin, crispy pancake thosai is a ubiquitous breakfast item at any Indian eatery. The thosai stalls at Tekka Market make great thosai accompanied with flavorful chutneys and sambhar.
Mutton Soup
Mutton or goat meat forms the basis of many Indian dishes. The mutton soup and mutton curries from stalls like Munna Bhai Mutton Soup are notable for their rich and tender meat.
Best Time to Visit Tekka Market
One of the best times to soak in the atmosphere at Tekka Market is in the morning, from 7am to noon. This is when many breakfast items like thosai, putu mayam and appam are freshly made.
In the early morning, the wet market section also bustles with activity as vendors unpack fresh produce and spices for the day. Shoppers and housewives haggle for the best deals on vegetables, fruits, poultry and fish.
The lunch hour from noon to 2pm sees snaking queues form at popular briyani stalls as hungry workers throng for a midday meal. Evening time after 5pm is also lively as locals head there for an early dinner.
What to Expect at Tekka Market
Bustling, Chaotic Vibes
Don't expect a quiet, leisurely stroll at Tekka Market! Especially on weekends, be prepared for noisy, chaotic vibes with throngs of people jostling through narrow lanes. Chatty vendors will call out to you so be ready for an energetic sensory experience.
Spice Shopping
The spice merchants at Tekka Market's dry goods section are the best places to buy spices in bulk. You can find every Indian spice like turmeric, coriander, cumin and more sold by weight or packet. Don't miss buying some aromatic ingredients back home.
Bargaining Culture
At the wet market section, bargaining is a common practice when buying meat, seafood and produce. Start with a low price and haggle your way to an acceptable midpoint – it's all part of the local shopping experience.
Diverse Food Culture
The mix of Malay, Indian Muslim and Chinese stalls at the hawker centre creates a distinctive blend of culinary diversity. Be bold and try dishes from different cultures to appreciate this confluence of Singapore food under one roof.
Tips for Visiting Tekka Market
Come early to beat the crowds and experience the market coming to life.

Wear cool, breathable clothing – it can get very hot walking around the market.

Keep small change handy – many vendors prefer cash payments instead of cards.

Try a little of everything – snack on Indian sweets or savouries as you explore the market.

Venture beyond the familiar – chat with vendors to discover underrated stalls or exotic ingredients.

Soak in the atmosphere – the vibrant sights and smells are all part of Tekka's old-world charm.

Be open-minded – you never know what culinary wonders you'll find in this treasure trove of spices and flavors.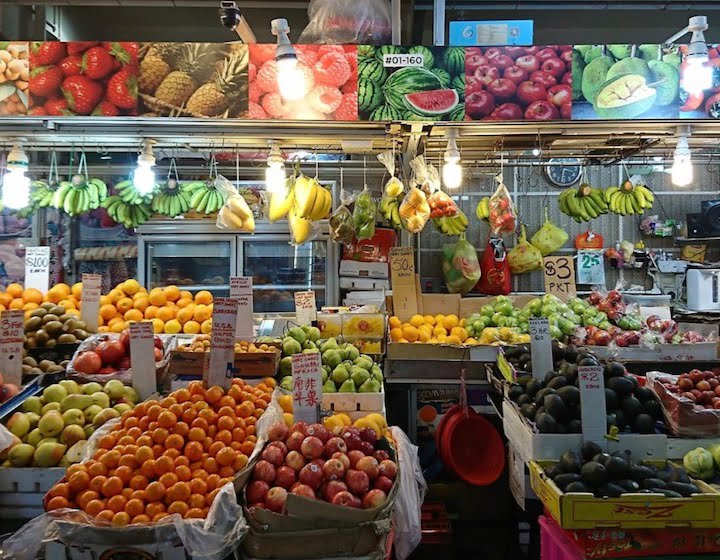 The Redevelopment of Tekka Market
Singapore's public markets are currently undergoing rejuvenation under the Kranji-Woodlands Regional Centre, including Tekka Centre. The current Tekka Market will be closed in phases from end 2022 to early 2025 for redevelopment.
The key aspects of the upcoming Tekka Market include:
Three times the capacity with more wet market and hawker stalls

Improved ventilation, lighting, walkways and amenities

Refurbished building façade and landscaping

Basement car park and enhanced access

Retention of Tekka Market's iconic Elements like signage and clock tower
The temporary market will operate at nearby vacant state properties during the redevelopment. This revamp will refresh and reinvigorate Tekka Market while retaining its old-world charm. Locals eagerly await the unveiling of the new and improved Tekka Centre.
Frequently Asked Questions
What are Tekka Market's opening hours?
Tekka Market opens daily from 6am to 10pm. The wet market section operate from 6am to noon, while the hawker centre stalls open from morning till late evening.
What's the best way to get to Tekka Market?
Tekka Market is located right next to Little India MRT station. You can also take buses that stop along Serangoon Road and Bukit Timah Road nearby. Parking is available at the basement carpark when visiting by car.
What stalls are must-tries at Tekka Market?
Some highly recommended stalls are Samad's Tekka Dum Briyani, Munna Bhai Mutton Soup, Baba Chew's Thosai, Rahim Muslim Food and Aliff Nasi Lemak. Be prepared for long queues during peak hours!
What shopping can I do at Tekka Market besides food?
You can shop for spices, dried goods, fruits, vegetables, meat, fish, flowers, textiles like saris, accessories and more. There are also shops selling electronics, garments, jewelry and handicrafts in the center.
Is Tekka Market suitable for vegetarians?
Yes, there are many vegetarian-friendly Indian and Chinese stalls selling dishes like thosai, chapati, noodles and rice. Stalls will be able to customize dishes by removing meat ingredients upon request.
Is there Indian traditional clothing available?
You can find shops selling ethnic Indian clothing like saris and kurtas, as well as jewelry and accessories to complete the look. Mustafa Center nearby also has a wide range of Indian traditional wear.
Conclusion
Tekka Market is a popular destination for both locals and tourists, offering a wide range of food, shopping and cultural experiences. With its convenient location next to Little India MRT station, it's easy to get to and explore the market's offerings. Whether you're looking for delicious eats or unique souvenirs, there's something for everyone at Tekka Market.