Famous Destinations and Places to Visit in Singapore 2024
Singapore is a vibrant city-state in Southeast Asia known for its multicultural population, impressive architecture, diverse cuisine, and numerous attractions. As a major travel hub and one of the most visited cities in the world, Singapore offers visitors a wide array of sights to see and things to do. From iconic landmarks and historic districts to nature reserves and theme parks, there are famous destinations and places in Singapore that every traveler should have on their itinerary.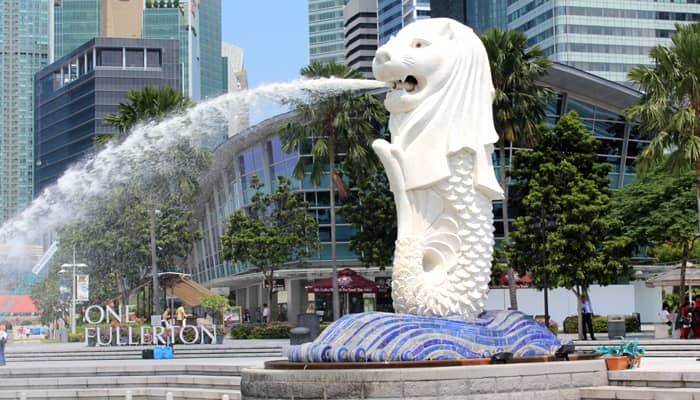 Must-Visit Famous Attractions and Places in Singapore
Famous landmarks in Singapore: Gardens by the Bay
One of Singapore's most iconic attractions is Gardens by the Bay, a massive nature park featuring Supertree structures, cooled conservatories, and sprawling botanical gardens. Located in the Marina Bay district, this famous spot exemplifies Singapore's futuristic urban planning and "city in a garden" ambiance. The Supertree Grove is particularly Instagram-worthy with its tree-like towers covered in vines and plants towering over visitors. Make sure to also check out the Flower Dome and Cloud Forest conservatories showcasing plants from Mediterranean and tropical montane environments.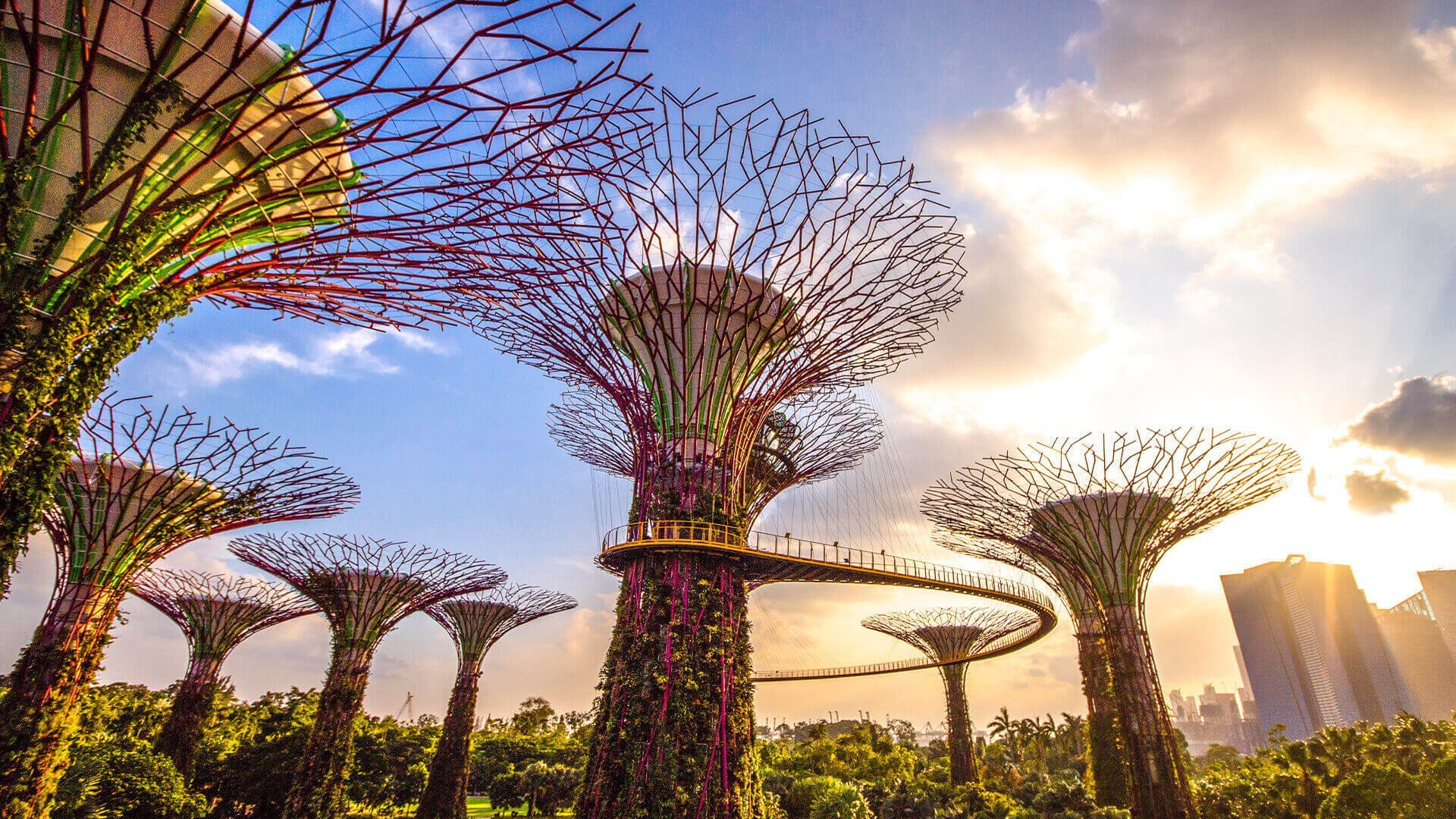 The tourist in Singapore: Sentosa Island in Singapore
Sentosa Island is a popular resort island home to many famous sights and attractions perfect for families, couples, and solo travelers. Some of the top things to do on Sentosa include visiting Universal Studios Singapore, S.E.A. Aquarium, taking the Singapore Cable Car, relaxing on the beaches, playing golf, and enjoying world-class hotels and resorts. Fort Siloso, located on the western side of the island, offers a glimpse into Singapore's military past as it was one of the British coastal batteries constructed in the 1880s.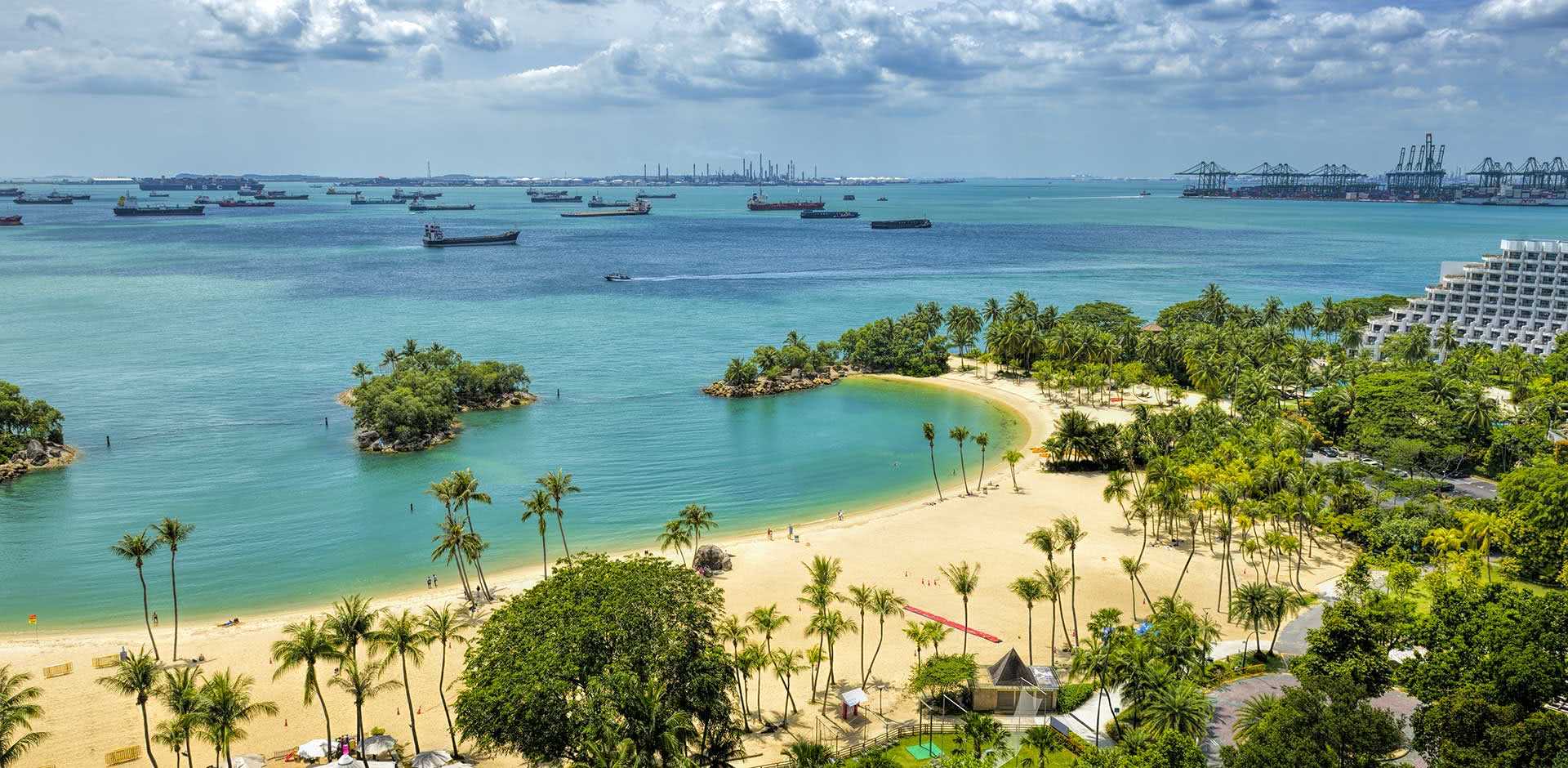 Famous places in Singapore: Singapore Botanic Gardens 
in Singapore
As Singapore's first UNESCO World Heritage Site, the Singapore Botanic Gardens is a must-visit for nature lovers and anyone looking to escape the city's bustling energy. The 74-hectare green space features rolling lawns, tropical rainforest, Garden of Romance, and the National Orchid Garden which houses over 1000 species of orchids. Free walking tours are available every Saturday for visitors to explore the history and horticulture of the gardens in a relaxing atmosphere.
Top destinations in Singapore: Singapore Zoo
Considered one of the world's best rainforest zoos, Singapore Zoo is a famous attraction where visitors can get up close to wildlife from across the globe. Home to over 2,800 animals representing over 300 species, naturalistic enclosures like the Frozen Tundra and Fragile Forest give the zoo an open and inviting feel. Do not miss interactive shows like the Rainforest Fights Back Show and opportunities for close encounters with animals. A separate Night Safari offers nocturnal animal experiences.
The attractions in Singapore are quite close to:Marina Bay Sands
The iconic Marina Bay Sands is one of Singapore's most famous and architectural wonders. Best known for the Skypark spanning across the three hotel towers, this integrated resort also features an infinity pool overlooking the city, celebrity chef restaurants like Gordon Ramsey's Bread Street Kitchen, world-class shopping at The Shoppes mall, lavish rooms and suites, and Las Vegas-style casino. Make sure to check out the spectacular light and music show Wonder Full displayed on the building's facade nightly.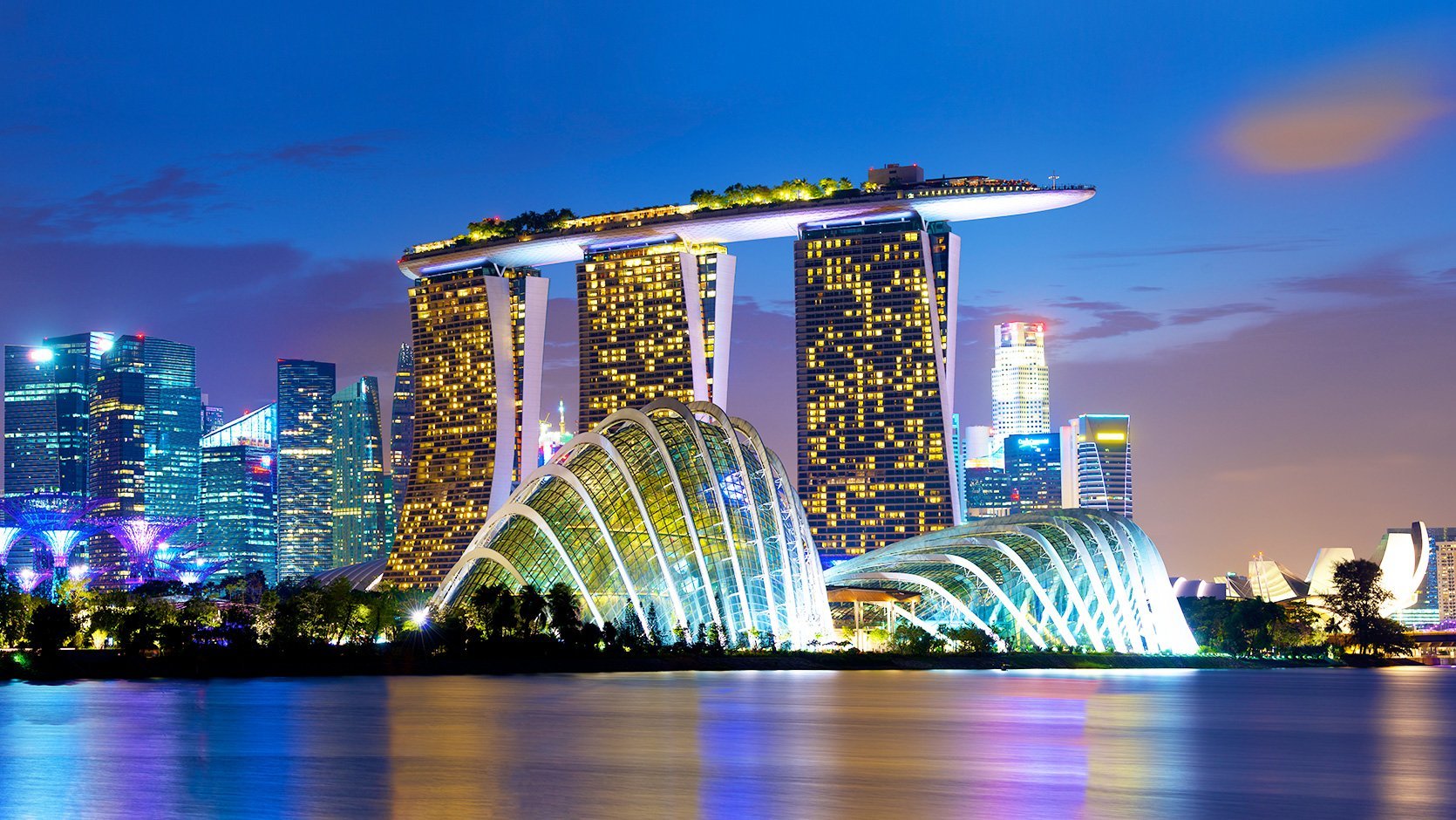 Famous Tourist Spots and Places to Visit in Singapore
Chinatown
One of Singapore's most colorful ethnic quarters, Chinatown offers a glimpse into Chinese culture through its temples, shophouses, and street food stalls. Buddha Tooth Relic Temple, Sri Mariamman Temple, and Thian Hock Keng Temple are some of the historic religious sites not to miss. Chinatown Food Street is perfect for sampling local hawker fare like bak kut teh, chicken rice, and chwee kueh at any time of the day or night. Shop for souvenirs like silk robes, jade jewelry, Chinese crafts, and traditional medicines along Pagoda Street.
Little India
Recognized by its brightly painted shophouses and aromatic spice stalls, Singapore's Little India will transport you to South Asia. Mustafa Centre is a famous 24-hour department store packed with everything you can think of from electronics to groceries. Tekka Centre and Buffalo Road offer plenty of cheap Indian food options to experience flavors of the subcontinent. One of the area's most photographed spots is the Campbell Lane area, home to rows of colorful buildings covered in murals. Stop by the Hindu Sri Veeramakaliamman Temple or the elaborate Abdul Gafoor Mosque during your visit.
Orchard Road
For an upscale shopping experience, make your way to famous Orchard Road, Singapore's premier retail district. Stretching over 2 kilometers, this boulevard is filled with dazzling malls, department stores, hotels, restaurants, and nightlife options. Some highlights along Orchard Road include lucky Plaza for cheap souvenirs, ION Orchard with its eye-catching façade, Paragon mall with luxury brands like Gucci and Prada, and Tang Plaza for mid-priced fashion. Make sure to stop at the Emerald Hill area lined with preserved Peranakan shophouses as well.
Singapore Flyer
For breathtaking views overlooking Marina Bay, take a ride on the iconic Singapore Flyer. This massive Ferris wheel standing at 165 meters is one of the world's largest observation wheels and provides a bird's-eye perspective of the city. On a clear day, you can even see parts of neighboring countries Indonesia and Malaysia from one of the 28 fully air-conditioned capsules. Check out the Flyer at night when it is lit up and book a package that includes add-ons like drinks or dinner.
Singapore River
The Singapore River is arguably the lifeblood of the city, beginning around the Downtown Core and flowing into Marina Bay. Take an evening stroll along the promenades lined with iconic landmarks like the Merlion statue and art installations. Go on a bumboat river cruise to learn about Singapore's history from the perspective of the water. Clarke Quay and Boat Quay are two popular spots along the river offering restaurants, bars, and live entertainment set against a scenic backdrop.
Conclusion
With an eclectic mix of multicultural neighborhoods, futuristic architecture, diverse dining options, expansive green spaces, and unique attractions, Singapore offers a little something for every type of traveler. From serene botanical gardens and wildlife encounters to glitzy shopping districts and iconic skyscrapers, Singapore's famous destinations provide fascinating insights into Southeast Asian culture and society. Immersing yourself in Singapore's food, nature, history, and ambiance will create memories to last a lifetime.