This charming district is teeming with historical landmarks, cultural treasures, and a lively atmosphere that will captivate your senses. In this article, we invite you on a journey to uncover the hidden gems of Đống Đa District, Hanoi and experience the rich heritage and vibrant spirit it has to offer. Get ready for an immersive adventure!
Dong Da District | About Dong Da: Map, postal codes, Tourist, History 2024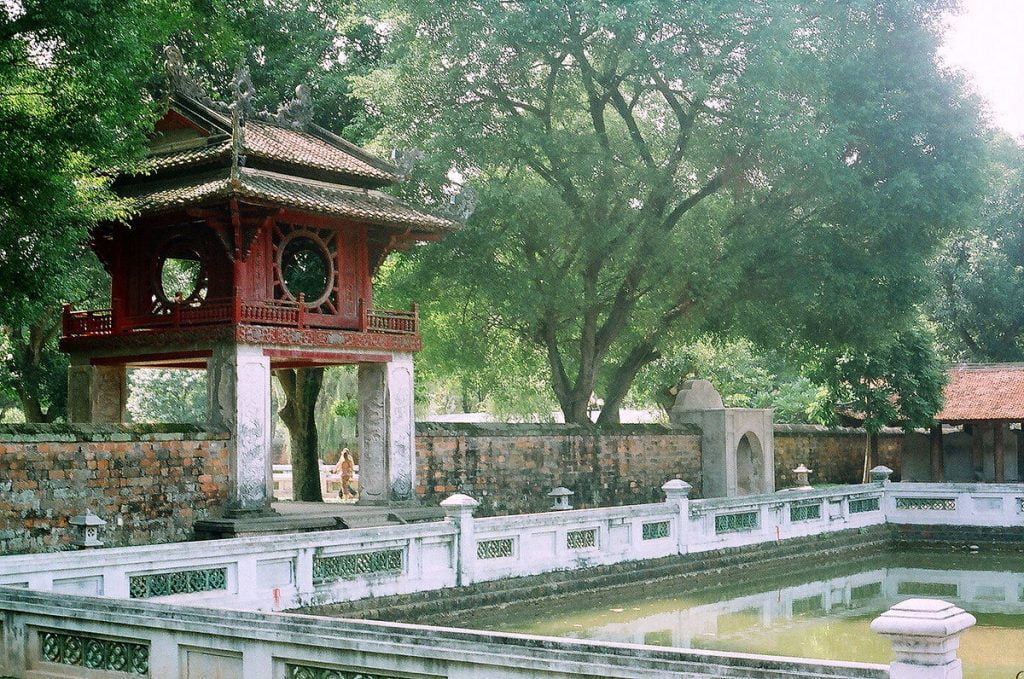 Dong Da District Map
Welcome to Dong Da District Map, a bustling and culturally rich neighborhood in the heart of Hanoi. This central district is steeped in history and boasts a vibrant blend of tradition and modernity. In this article, we invite you on a virtual journey to explore the enchanting corners of Dong Da District, using the map as your guide.
Dong Da District is a captivating blend of history, culture, and progress, as revealed through the map's lens. From the cultural significance of the Temple of Literature to the legacy of Ho Chi Minh Museum, the district offers a deep appreciation for Vietnam's past and present.
As you explore Thong Nhat Park and the Hanoi Railway Station, you'll experience the vibrant energy and daily rhythms of Dong Da District. The future holds promise with the Cat Linh – Ha Dong Metro Line, ushering in a new era of transportation for the dynamic heart of Hanoi.

Postal code Postal code/Zip code of DONG DA district – HANOI
Postal code DONG DA DISTRICT – HANOI, also known as postal code DONG DA DISTRICT – HANOI, postal code DONG DA DISTRICT – HANOI, in English is Postal code/Zip code in DONG DA DISTRICT – HANOI according to Decision latest regulations of the Ministry of Information and Communications. Postal code DONG DA – HANOI is11500 
The latest list of postcodes of DONG DA DISTRICT – HANOI:
| | | |
| --- | --- | --- |
| # | Ward | Zip code/Postal code |
| 1 | Hàng Bột | 11506 |
| 2 | Văn Chương | 11507 |
| 3 | Văn Miếu | 11508 |
| 4 | Quốc Tử Giám | 11509 |
| 5 | Cát Linh | 11510 |
| 6 | Ô Chợ Dừa | 11511 |
| 7 | Láng Thượng | 11512 |
| 8 | Láng Hạ | 11513 |
| 9 | Quang Trung | 11514 |
| 10 | Trung Liệt | 11515 |
| 11 | Thịnh Quang | 11516 |
| 12 | Ngã Tư Sở | 11517 |
| 13 | Khương Thượng | 11518 |
| 14 | Phương Mai | 11519 |
| 15 | Kim Liên | 11520 |
| 16 | Trung Tự | 11521 |
| 17 | Phương Liên | 11522 |
| 18 | Trung Phụng | 11523 |
| 19 | Nam Đồng | 11524 |
| 20 | Thổ Quan | 11525 |
| 21 | Khâm Thiên | 11526 |
Exploring the Delights of Đống Đa District, Hanoi
Welcome to the captivating world of Dong Da District, a dynamic and culturally rich neighborhood nestled in the heart of Hanoi, Vietnam's bustling capital city. In this comprehensive guide, we invite you to delve into the mesmerizing tapestry of Dong Da's history, attractions, vibrant lifestyle, and hidden gems that make it a must-visit destination for travelers and locals alike. Prepare to embark on a journey that will ignite your senses and leave you with unforgettable memories.
Unveiling the Historical Legacy
A Place of Significance
Dong Da District holds a special place in Vietnam's history, particularly due to the pivotal Battle of Dong Da, which took place in 1789. This historic clash showcased the resilience and determination of the Vietnamese people against foreign invaders. Today, the district commemorates this event through the awe-inspiring Dong Da Mound, a site that serves as a constant reminder of Vietnam's indomitable spirit.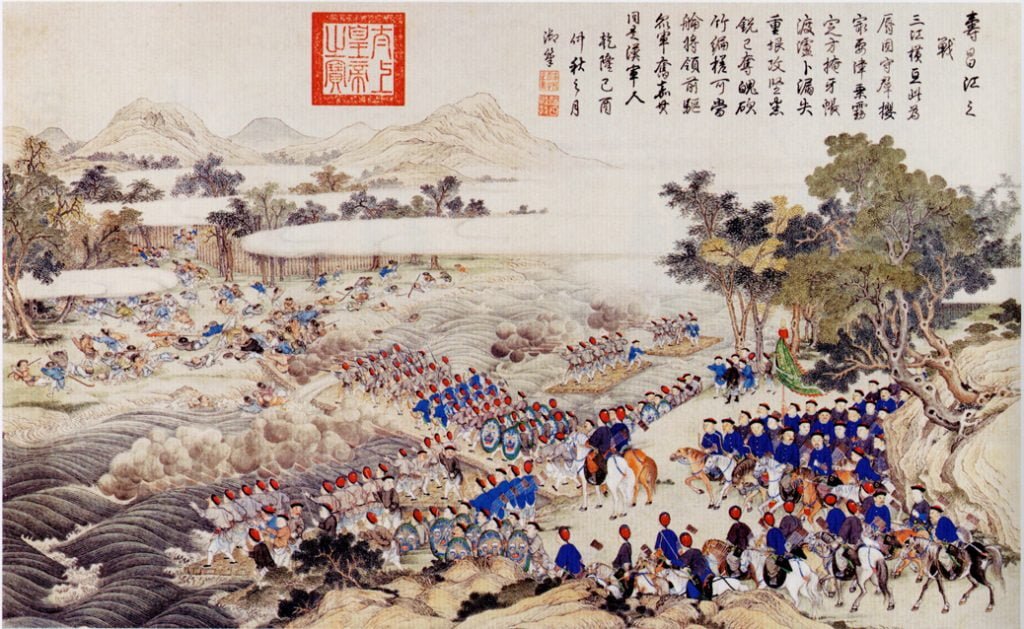 Architectural Marvels
Stepping into Dong Da District feels like taking a step back in time, as it boasts a remarkable blend of traditional Vietnamese architecture and French colonial influences. As you stroll through its streets, you'll encounter stunning landmarks such as the Temple of Literature, an iconic symbol of Vietnamese education and heritage. The district is also home to numerous pagodas, temples, and historical houses that exude a sense of enchantment and cultural authenticity.
Embracing Cultural Marvels
A Haven for Art Lovers
Art enthusiasts will find themselves captivated by Dong Da District's thriving art scene. From contemporary galleries showcasing local talent to traditional craft villages preserving ancient artistic techniques, the district offers a treasure trove of artistic delights. Immerse yourself in the world of Vietnamese art, witness the creativity of local artists, and bring home a unique masterpiece to cherish forever.
Gastronomic Delights
Prepare your taste buds for an unforgettable culinary adventure in Dong Da District. This gastronomic paradise is brimming with delectable street food stalls, trendy cafes, and traditional eateries offering a symphony of flavors. Indulge in iconic Vietnamese dishes such as pho, bun cha, and banh mi, or savor international cuisines served with a local twist. Dong Da District promises a culinary journey that will tantalize even the most discerning palate.
Hidden Gems and Local Treasures
Tranquil Retreats
Amidst the vibrant hustle and bustle, Dong Da District boasts serene pockets of tranquility. Discover hidden gems such as Thien Quang Lake, where you can escape the urban frenzy and immerse yourself in nature's embrace. Tranquil parks and gardens dot the district, providing peaceful havens for relaxation and rejuvenation amidst the city's energy.
Authentic Local Experiences
To truly immerse yourself in the heart and soul of Dong Da District, engage with the locals and embrace their way of life. Explore the lively markets, strike up conversations with friendly vendors, and partake in traditional activities. Whether it's joining a calligraphy class, trying your hand at crafting traditional souvenirs, or enjoying a leisurely game of chess at a local park, these experiences will forge connections and leave an indelible mark on your memories.
About Dong Da District in Ha Noi
In this article, we will delve into the captivating details of this vibrant district, providing you with valuable insights and information that will help you understand the area's unique features. Whether you're a local resident or a curious traveler, our goal is to offer you an in-depth exploration of Dong Da District, allowing you to discover the hidden gems and remarkable landmarks that make this district truly remarkable.
Administrative divisions
The district is divided into 21 wards:
Văn Miếu

Quốc Tử Giám

Hàng Bột

Nam Đồng

Trung Liệt

Khâm Thiên

Phương Liên

Phương Mai

Khương Thượng

Ngã Tư Sở

Láng Thượng

Cát Linh

Văn Chương

Ô Chợ Dừa

Quang Trung

Thổ Quan

Trung Phụng

Kim Liên

Trung Tự

Thịnh Quang

Láng Hạ
Education
Colleges and universities
University of Transport and Communications

Vietnam Trade Union University

Hanoi Law University

Foreign Trade University

Thuyloi University

Hanoi Medical University

Diplomatic Academy of Vietnam

Banking Academy of Vietnam

Hanoi University of Industrial Fine Arts

Hanoi University of Culture

Vietnam National Academy of Music

National Academy of Public Administration (Vietnam)

Vietnam Women's Academy

Vietnam Youth Academy
Health care and other facilities
Some medical facilities in Dong Da:
Bạch Mai Hospital

Vietnam National Hospital of Acupuncture

Hôpital Français de Hanoi

Vietnam National Hospital of Pediatrics

Hanoi Medical University Hospital

National Otorhinorarynology Hospital of Vietnam

National Hospital of Endocrinology

National Hospital of Dermatology and Venereology
Location and Overview
Nestled in the heart of Hanoi, Dong Da District is a central administrative district that holds significant historical and cultural importance. It is bordered by four major districts: Ba Dinh, Hoan Kiem, Hai Ba Trung, and Thanh Xuan. Dong Da District covers an area of approximately XX square kilometers and is home to a population of over XXX,XXX residents.
Historical Significance
Dong Da District boasts a rich historical background, with notable events that have shaped the city of Hanoi. One of the most pivotal moments in Vietnamese history occurred right within the borders of this district—the Battle of Ngoc Hoi-Dong Da.
The Battle of Ngoc Hoi-Dong Da took place on the 5th day of the Lunar New Year in 1789. It was a significant victory for the Vietnamese people, led by the great Emperor Quang Trung. The battle marked the defeat of the Chinese Qing Dynasty's invasion forces, highlighting the determination and resilience of the Vietnamese in defending their sovereignty.
Vibrant Cultural Scene
Dong Da District is known for its vibrant cultural scene, offering a multitude of attractions and activities for locals and visitors alike. Let's explore some of the district's most remarkable cultural landmarks:
Temple of Literature
The Temple of Literature, also known as Van Mieu, is an iconic site that holds great historical and cultural significance. It was originally built in 1070 during the reign of Emperor Ly Thanh Tong and served as Vietnam's first national university. The temple is dedicated to Confucius and honors scholars and literary accomplishments. Its stunning architecture and tranquil atmosphere make it a must-visit destination for history enthusiasts.
Hanoi National University
Situated in the heart of Dong Da District, Hanoi National University is one of Vietnam's most prestigious educational institutions. Founded in 1906, the university has played a vital role in shaping the country's intellectual landscape. It offers a diverse range of academic programs and attracts students from all over the nation, fostering a vibrant and intellectually stimulating environment.
Huu Tiep Lake and the Downed B-52
Huu Tiep Lake, also known as "B-52 Lake," is a unique attraction in Dong Da District. It is the site where an American B-52 bomber was shot down during the Vietnam War. Today, the wreckage of the aircraft remains partially submerged in the lake, serving as a poignant reminder of the country's tumultuous past. The site has become a symbol of resilience and a place for reflection.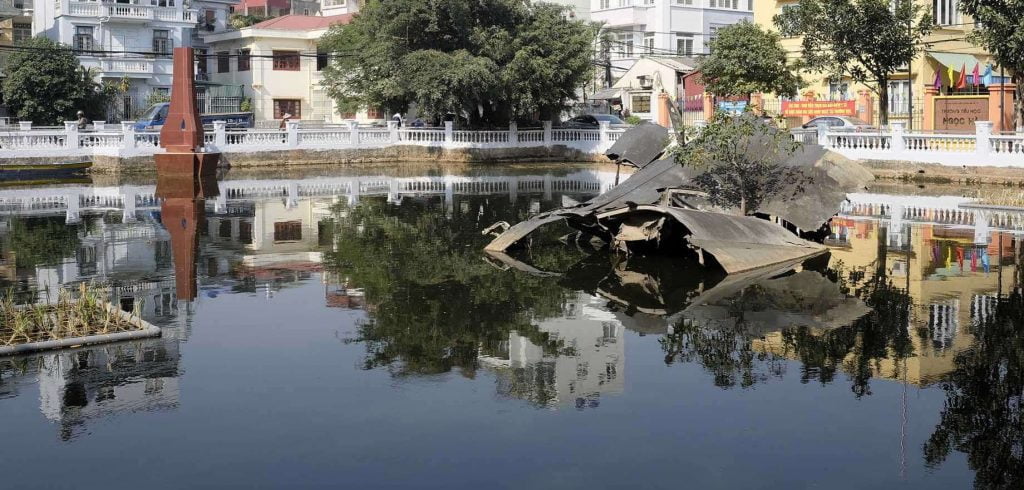 Parks and Recreational Spaces
Dong Da District is blessed with several parks and recreational spaces that provide a refreshing escape from the bustling city life. Some notable green areas include:
Thong Nhat Park
Thong Nhat Park, also known as the "Park of Reunification," is a vast green oasis in the heart of Hanoi. Spanning over 50 hectares, it offers a serene environment for jogging, leisurely walks, and various outdoor activities. The park features beautiful lakes, lush gardens, and well-maintained paths, providing a perfect retreat for nature lovers.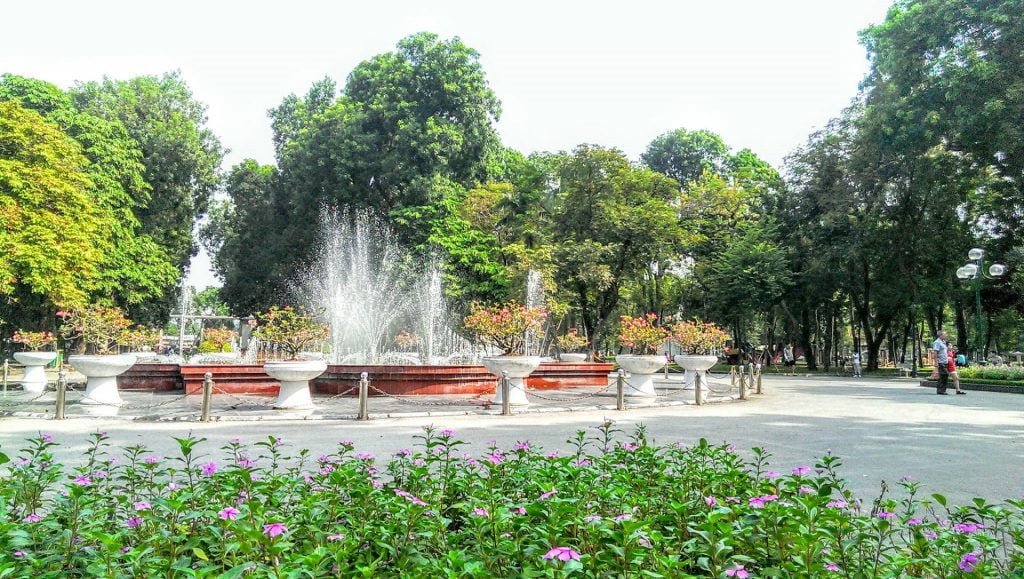 Lenin Park
Named after the revolutionary leader Vladimir Lenin, Lenin Park is another popular recreational spot in Dong Da District. It is a great place for families to unwind and enjoy picnics amidst a peaceful setting. The park offers well-manicured lawns, playgrounds, and even a small amusement park for children, ensuring a delightful experience for visitors of all ages.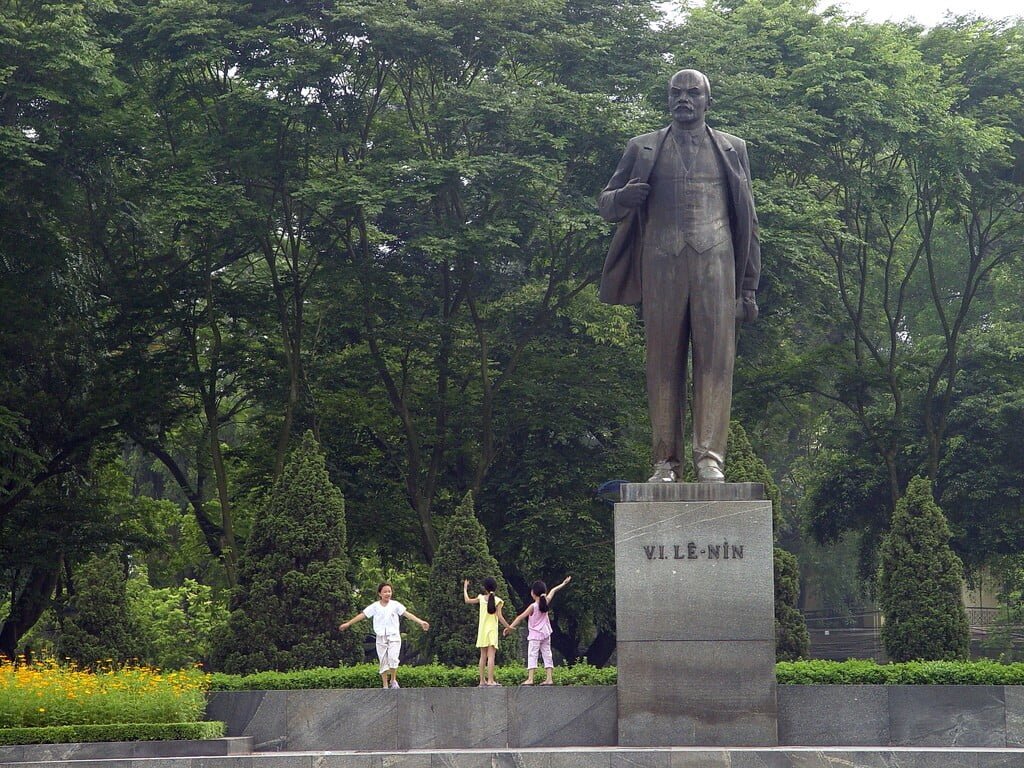 Dong Da District is a true embodiment of Hanoi's essence, offering a perfect blend of historical significance, cultural richness, and hidden treasures. Explore its captivating landmarks, indulge in its culinary delights, and immerse yourself in its vibrant lifestyle. Whether you're a history buff, an art lover, or a wanderer seeking authentic experiences, Dong Da District is sure to leave an indelible mark on your journey through Hanoi.