Ba Dinh District in Hanoi, Vietnam, is a place of rich history, vibrant culture, and captivating landmarks. In this comprehensive article, we will delve into the fascinating details of Ba Dinh District, covering its historical significance, geographical location, administrative divisions, and even its postal code. Let's embark on a journey to discover the wonders of Ba Dinh District, Hanoi!
Ba Dinh District | About Ba Dinh: Map, postal codes, Tourist, History 2024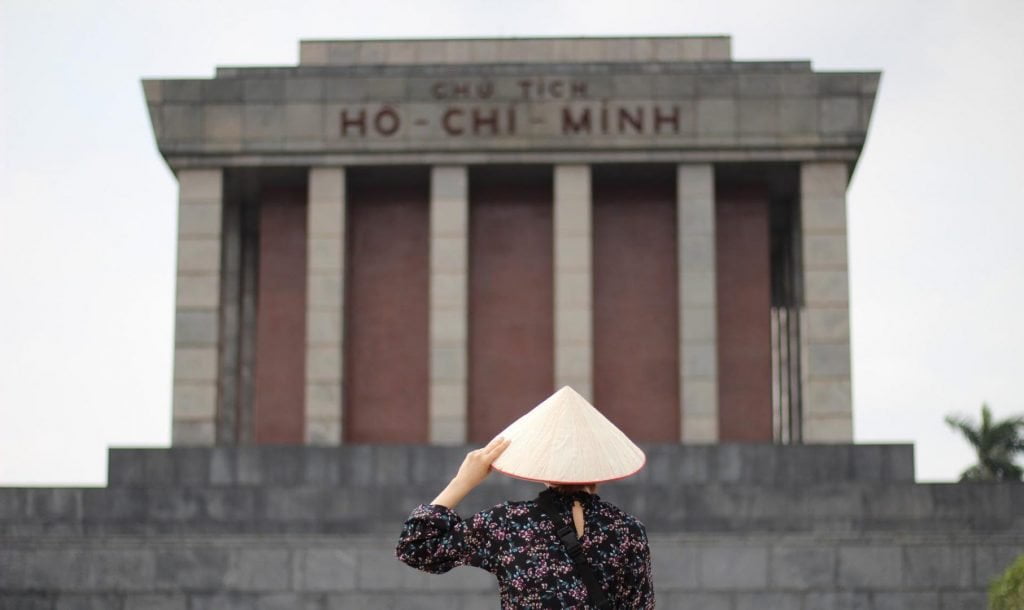 More: About Hai Ba Trung District in Ha Noi 2024
History of Ba Dinh District
Ba Dinh District holds a special place in Vietnamese history as it witnessed some of the most pivotal moments in the country's struggle for independence. One of the most iconic landmarks in the district is the Ba Dinh Square, where President Ho Chi Minh declared Vietnam's independence in 1945. This historic event marked the birth of the Democratic Republic of Vietnam and paved the way for the nation's sovereignty.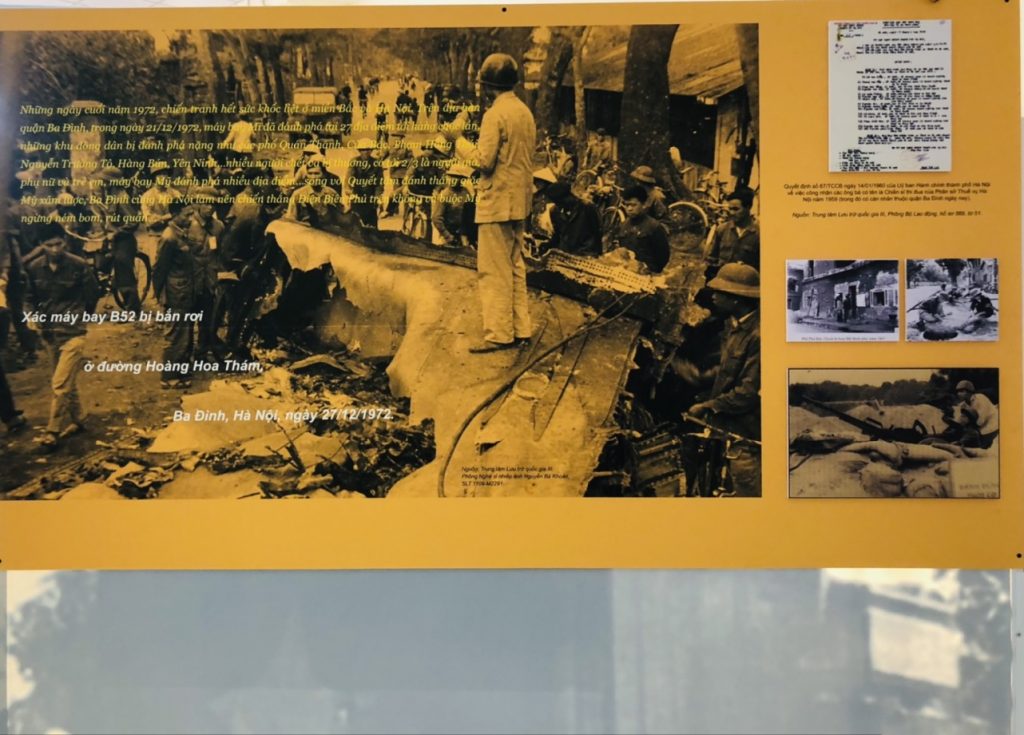 Geographical Location
Welcome to Ba Dinh District Map, the historical heart of Hanoi, Vietnam's vibrant capital city. Known for its significant landmarks, cultural sites, and government institutions, Ba Dinh District is a captivating blend of tradition and modernity. In this article, we invite you on a virtual journey to explore the enchanting corners of Ba Dinh District, using the map as your guide.
Situated in the heart of Hanoi, Ba Dinh District enjoys a prime location that offers easy access to various important landmarks and attractions. It is bordered by several significant districts, including Dong Da, Tay Ho, Cau Giay, and Hoan Kiem. This central position makes Ba Dinh District a hub of activity and a popular destination for locals and tourists alike.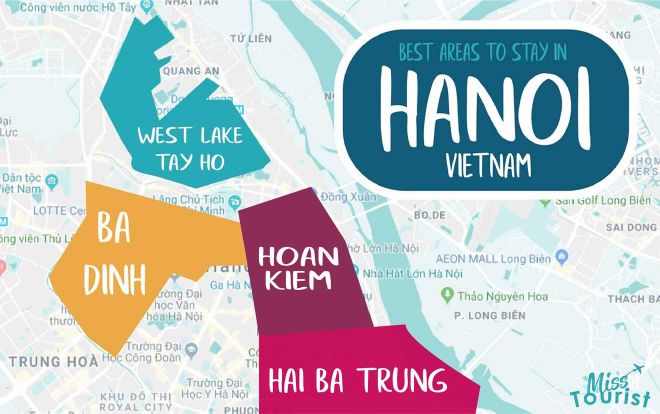 Administrative Divisions
Ba Dinh District is further divided into 14 administrative divisions, each with its own unique charm and character. These divisions include iconic neighborhoods such as Cong Vi, Dien Bien, Giang Vo, and Ngoc Khanh, among others. Each division contributes to the diverse tapestry that defines Ba Dinh District, offering residents and visitors a range of experiences and amenities.
Postal Code
The postal code for Ba Dinh District is 11100. This code is used to ensure efficient mail delivery within the district. Whether you are sending a postcard, a letter, or a package, including the correct postal code will help ensure that your mail reaches its intended destination promptly.
| | |
| --- | --- |
| Ward | Zip code/Postal code |
| W. Liễu Giai | 11106 |
| W. Vĩnh Phúc | 11107 |
| W. Cống Vị | 11108 |
| W. Ngọc Khánh | 11109 |
| W. Giảng Võ | 11110 |
| W. Thành Công | 11111 |
| W. Kim Mã | 11112 |
| W. Đội Cấn | 11113 |
| W. Điện Biên | 11114 |
| W. Nguyễn Trung Trực | 11115 |
| W. Phúc Xá | 11116 |
| W. Trúc Bạch | 11117 |
| W. Quán Thánh | 11118 |
| W. Ngọc Hà | 11119 |
Exploring Ba Dinh District
1. Ho Chi Minh Mausoleum
One of the most significant attractions in Ba Dinh District is the Ho Chi Minh Mausoleum. Built to honor the beloved leader of Vietnam, Ho Chi Minh, the mausoleum is a solemn and awe-inspiring structure. Visitors can pay their respects to Ho Chi Minh by viewing his embalmed body, which rests in a glass case within the mausoleum. The surrounding gardens and the nearby Ho Chi Minh Museum are also worth exploring.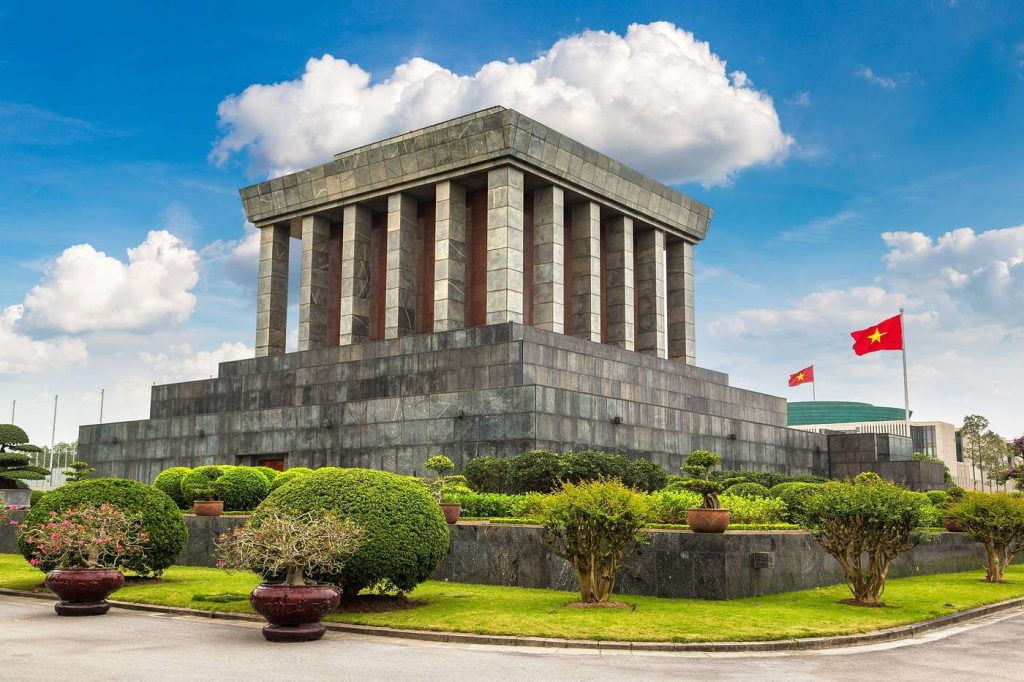 2. One Pillar Pagoda
Located near the Ho Chi Minh Mausoleum, the One Pillar Pagoda is a unique and iconic Buddhist temple. Its distinct architectural design, featuring a single pillar supporting a small temple, makes it a must-visit attraction. The serene ambiance and spiritual significance of the pagoda create a tranquil atmosphere that captivates visitors.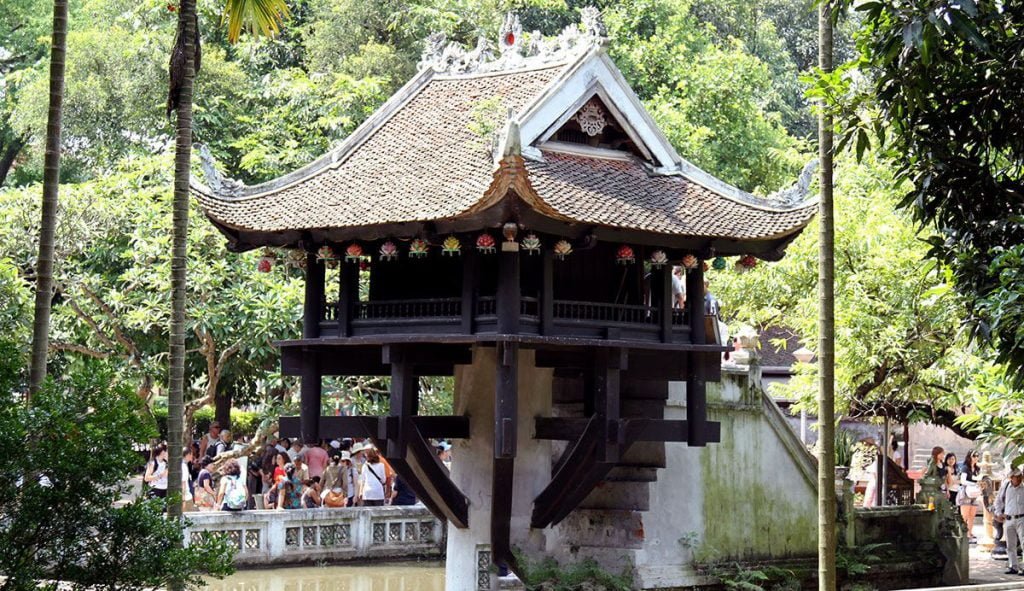 3. Presidential Palace
Situated within the Ba Dinh Complex, the Presidential Palace is a grand and stately building that serves as the official residence of the President of Vietnam. Its magnificent French colonial architecture and beautifully landscaped gardens make it a remarkable sight to behold. Although the palace is not open to the public, visitors can admire its exterior and take in the historical importance of this architectural gem.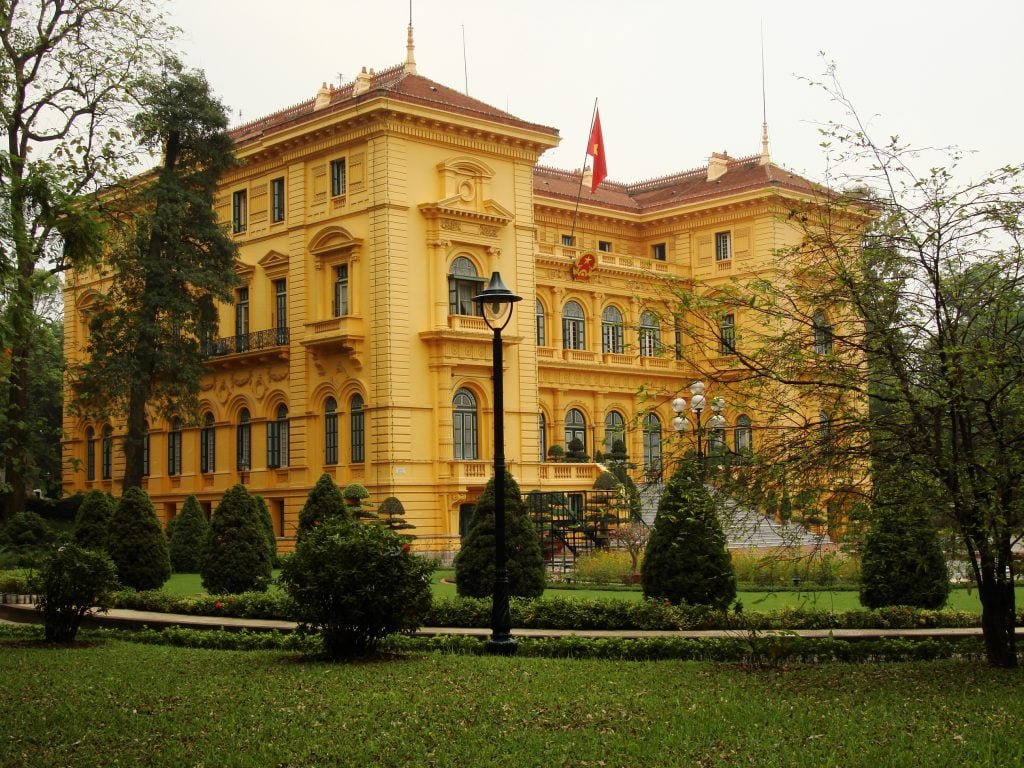 4. Quan Thanh Temple
Quan Thanh Temple is a Taoist temple located near West Lake in Ba Dinh District. It is known for its impressive bronze statue of Tran Vu, the deity who is believed to protect the northern gate of the city. The temple's intricate details and peaceful atmosphere make it a place of tranquility and spiritual reflection.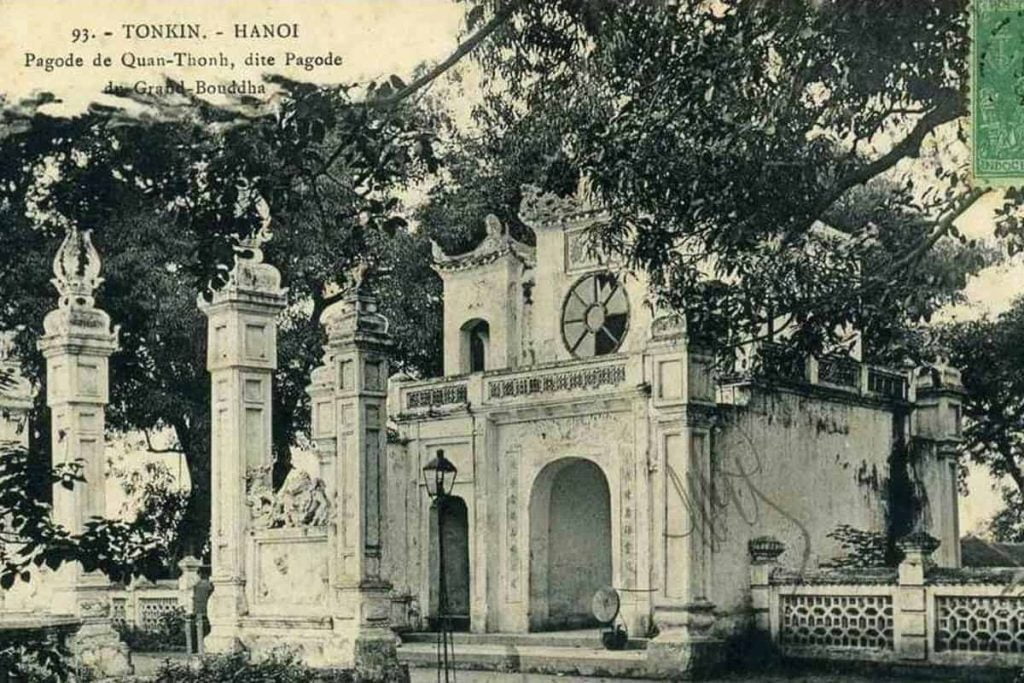 5. Imperial Citadel of Thang Long
As you explore Ba Dinh District, a visit to the Imperial Citadel of Thang Long is a must. This UNESCO World Heritage Site offers a glimpse into Vietnam's ancient history and the grandeur of past dynasties. The citadel features archaeological excavations, ancient relics, and captivating exhibitions that shed light on the rich cultural heritage of the country.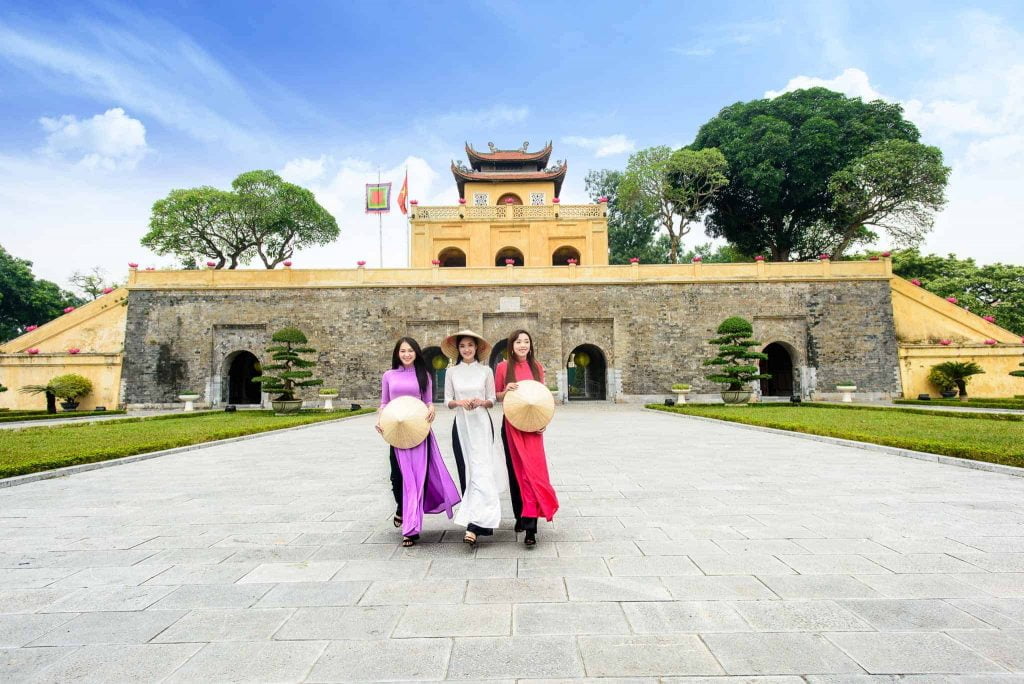 Experience the Allure of Ba Dinh District
Ba Dinh District is a captivating destination that seamlessly blends history, culture, and natural beauty. Whether you are strolling through the historic landmarks, immersing yourself in the local cuisine, or simply embracing the vibrant atmosphere, Ba Dinh District offers an unforgettable experience.
With its significant historical sites, diverse administrative divisions, and strategic location, Ba Dinh District in Hanoi stands out as a must-visit destination for travelers seeking to unravel the captivating essence of Vietnam.