Singapore's Chinatown is a food lover's paradise with a huge variety of cuisines and eateries to choose from. From local Singaporean dishes to regional Chinese specialties, you'll be spoiled for choice. Here's a guide to the must-try foods and restaurants in Chinatown Singapore.
More: Singapore Changi International Airport: The Best Airport in the World
What to eat in Singapore in Chinatown 2023
What to eat in Singapore in Chinatown? Some of the highlights and must-try foods in Chinatown include:
Hainanese chicken rice – Tender, flavorful chicken with fragrant rice. Try it at places like Tian Tian Hainanese Chicken Rice.

Chili crab – A Singaporean specialty of crab cooked in a sweet and spicy tomato chili sauce. Get it at No Signboard Seafood Restaurant.

Char kway teow – Flat rice noodles fried with soy sauce, chilies, Chinese sausage, shrimp, cockles, bean sprouts and eggs. Found at Outram Park Fried Kway Teow.

Laksa – Spicy coconut milk based curry with noodles, prawns, fish cakes and beansprouts. 328 Katong Laksa and Sungei Road Laksa are popular options.

Satay – Skewers of meat marinated and grilled over charcoal, served with peanut sauce. Get it at Lau Pa Sat food market.

Bak kut teh – Pork ribs and other pork parts simmered in a peppery herbal broth. Song Fa Bak Kut Teh is a top choice.

Roast duck – Crispy duck with tender meat and juicy fat layers. Try it at Chinatown Complex Food Centre.

Steamboat – Also known as hot pot, where you cook slices of meat, seafood, vegetables and noodles in a boiling broth at your table. Yishun 925 Live Seafood is excellent.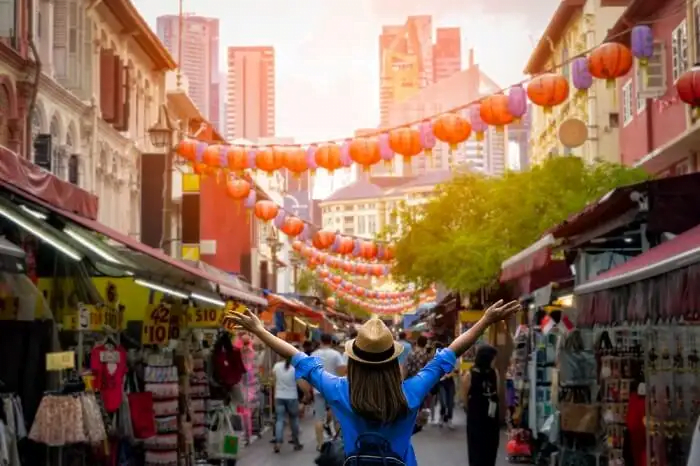 Top restaurants in Chinatown Singapore
Here are some of the top restaurants and eateries in Chinatown Singapore that you shouldn't miss:
1. Ding Garden Buffet
An upscale international buffet with unlimited servings of seafood, sushi, dim sum, meat carvings, desserts and more. Great for big appetites.
Here you can enjoy unlimited servings of grilled fish and hotpot soup at just $32.90++ per person for weekday lunch and $36.90++ for dinner or during the weekends. If you're not a big fish eater, go for their 2-In-1 Hotpot & BBQ Buffet instead, priced from $25.90++ per person. Do note that you'll need to top up $6++ for a single soup and $10++ for two soup flavours, for this option.
Address: 191B New Bridge Road, Singapore 059423
Opening hours: Daily 11:30am to 11:30pm
Tel: 6909 2758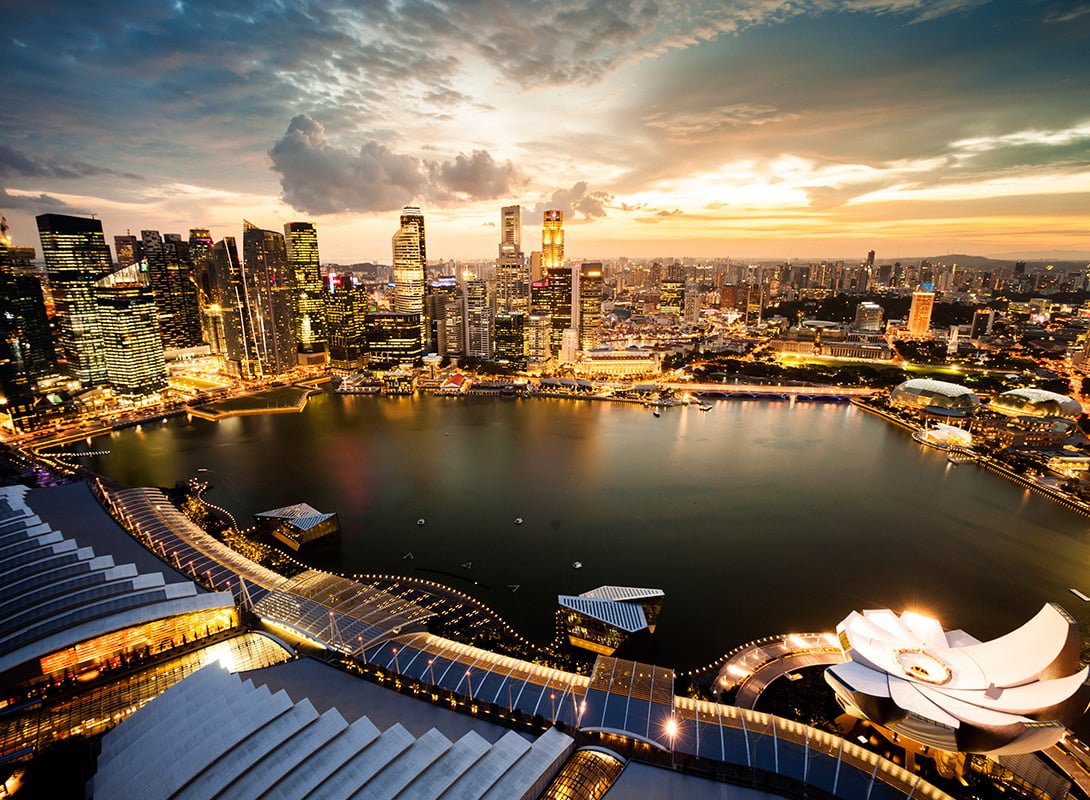 2. Kok Sen Restaurant
A casual zi char eatery loved for their flavorful,crispy pork belly, chili crab, lala clams and other Chinese dishes. Cash only. A stalwart in the scene, the Cantonese zi char spot is most known for its hearty, wok hei-ladened dishes, including the signature Big Prawns Noodle Soup ($19), Big Prawns Horfun ($19), and Beef Hor Fun ($8.50). They're still conveniently located along Keong Saik Road, an easy seven-minute walk from Chinatown MRT Station. 
Address: 2-4 Keong Saik Road, Singapore 089112
Opening hours: Mon 9am to 5pm, Tue-Sun 12pm to 2:15pm, 5pm to 9pm
Tel: 6223 2005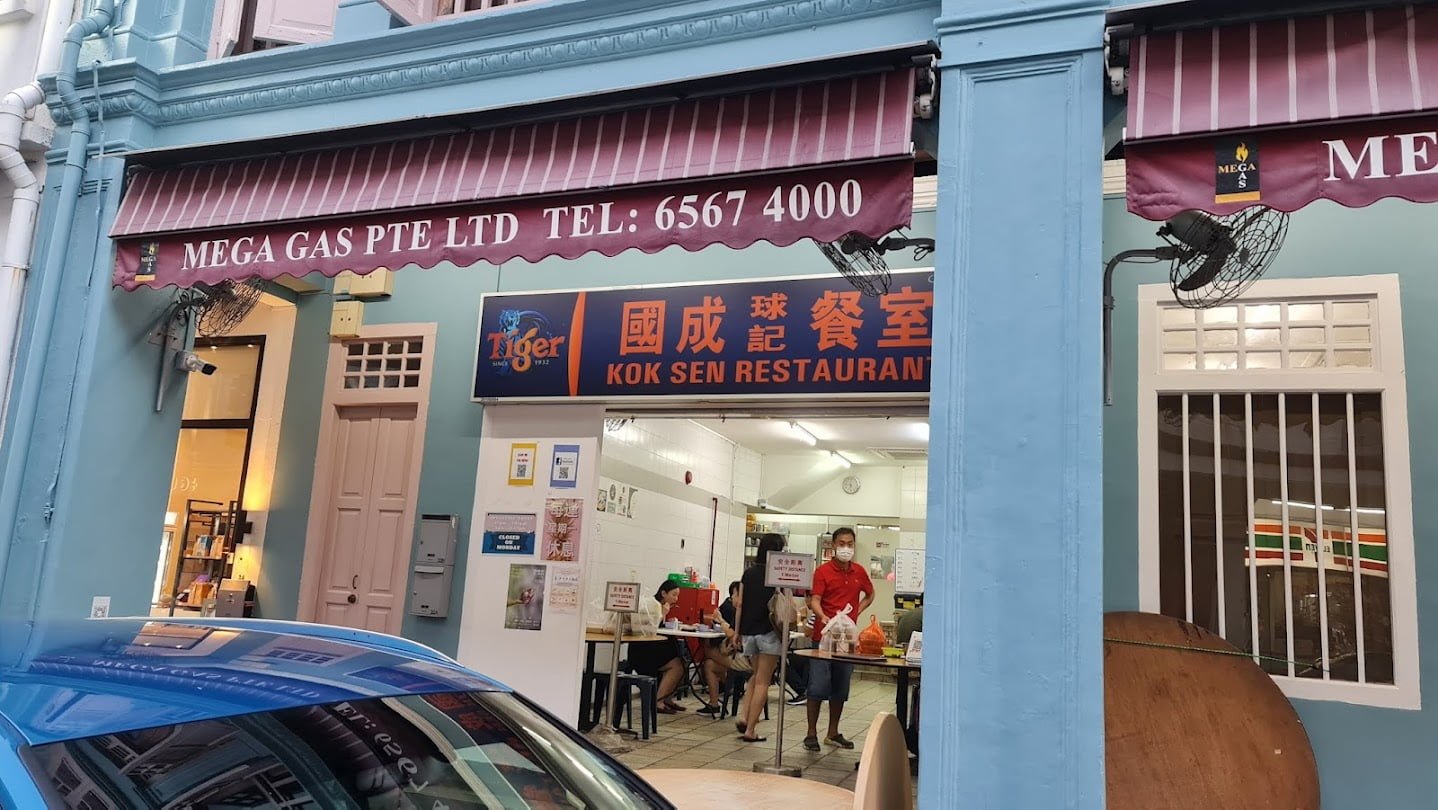 3. Yum Cha
Elegant Cantonese restaurant with weekend dim sum brunch. Try their baked cha siu bao, har gow shrimp dumplings and crispy yam puffs. The buffet offers over 50 types of dim sum dishes, enough for you to skip a meal for. You can expect classics such as Traditional Ma Lai Gao, Xiao Long Bao, Baked Mini Egg Tarts and many more. A little more to the special side would be their Truffle Mushroom Bun and Chilled Mini Octopus with Sesame. Don't forget to try their Home-made Almond Tea too!
Address: 20 Trengganu Street, #02-01, Singapore 058479
Opening hours: Tue-Fri 10:30am to 9pm, Sat-Mon 9am to 9pm
Tel: 6372 1717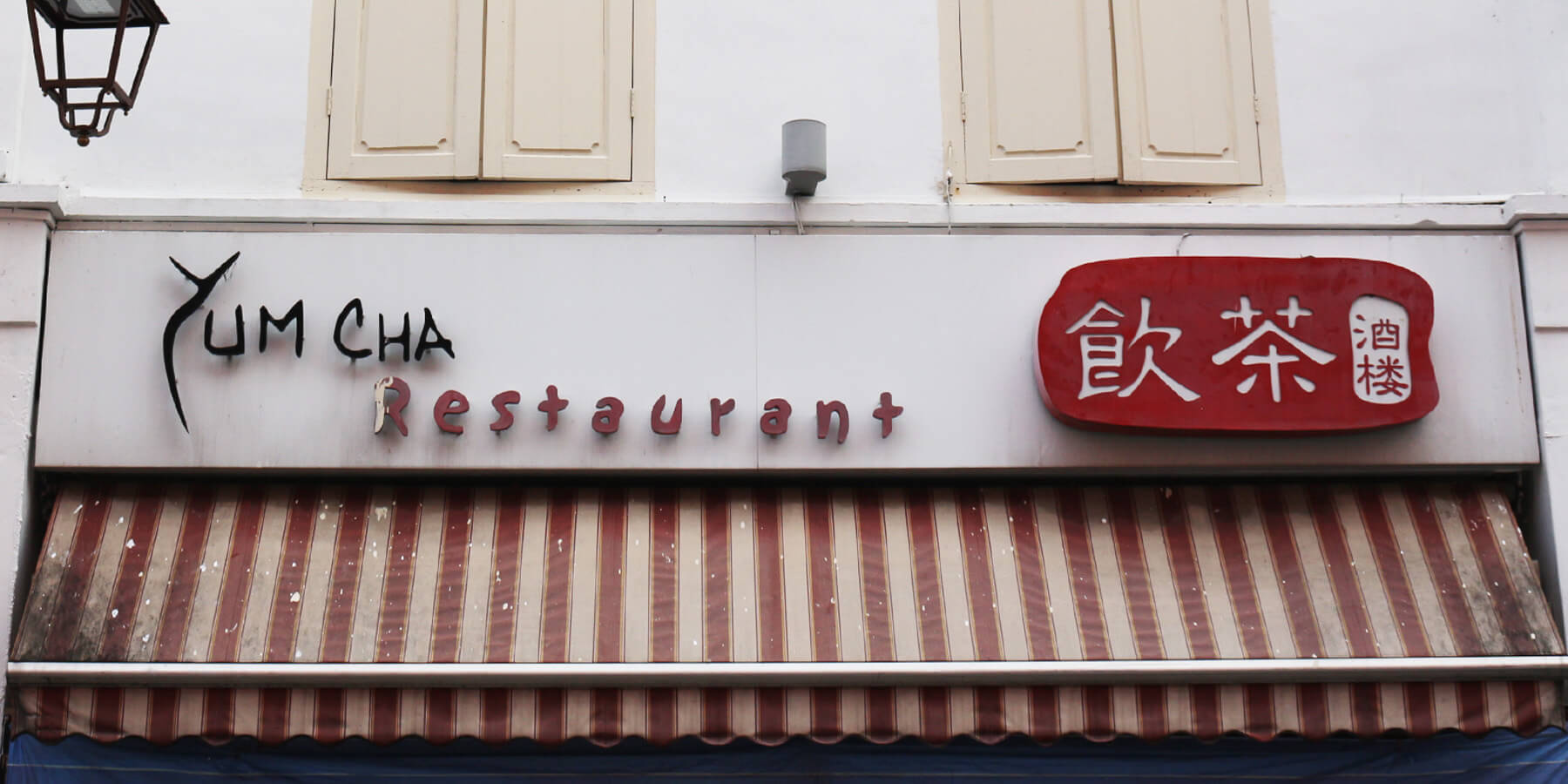 4. Hao Lai Wu
Specializing in Taiwanese fare like oyster mee sua, lu rou fan braised pork over rice, and xiao long bao dumplings. Open late. Their Steamboat And BBQ Buffet costs $26.80++ if you're dining between Monday to Thursday, and $26.80++ on weekends. Besides sliced meat, fresh seafood, and frozen food, you can expect cooked food at Hao Lai Wu! Dishes they serve include mantou and pork dumplings. If you're in the mood to splurge, go for their Premium Steamboat option that's priced from $42.90++. 
Address: 37 Smith Street, Singapore 058950
Opening hours: Daily 11am to 2am
Tel: 6221 0065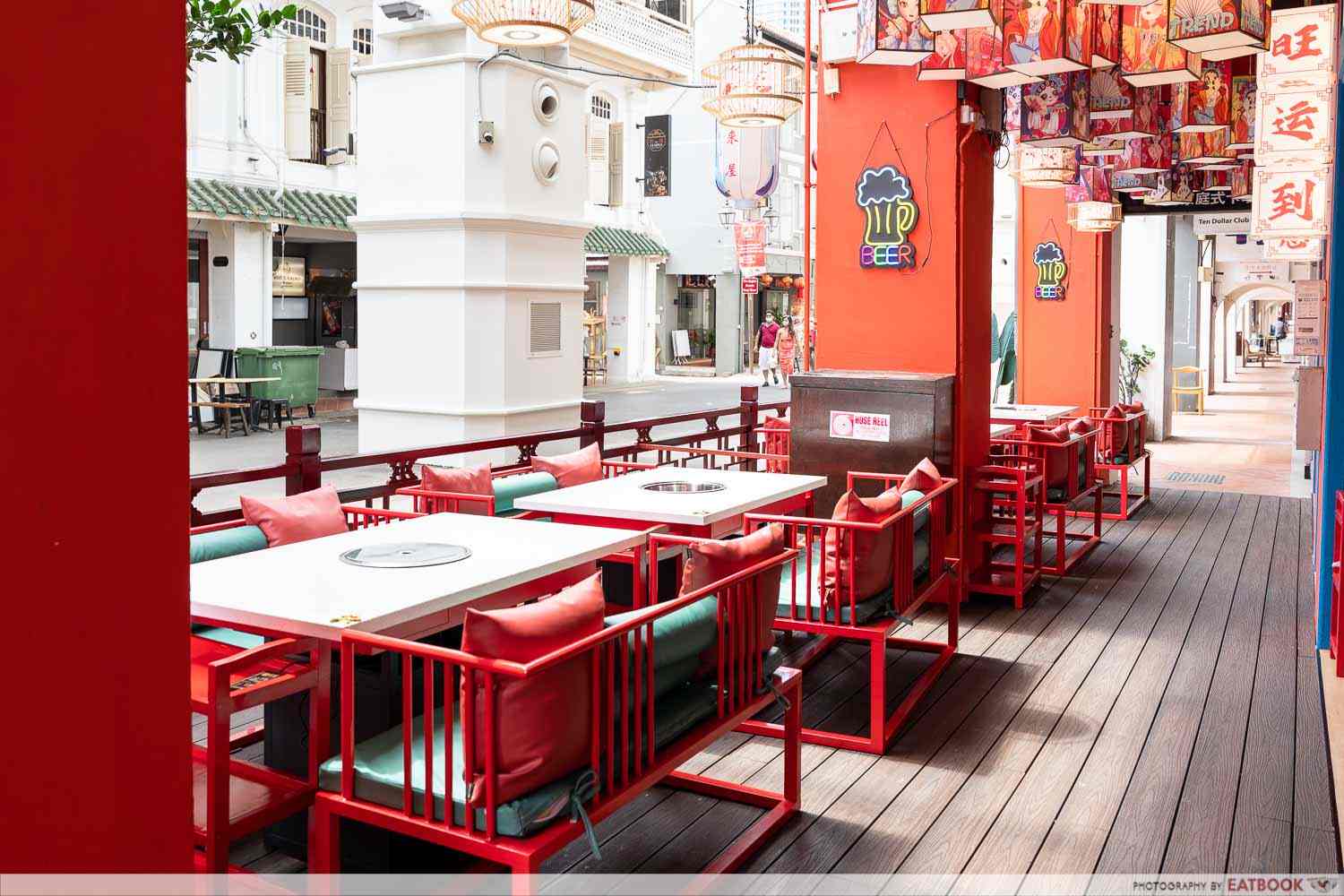 5. Tang Kay Kee Fish Head Bee Hoon
Local favorite serving piping hot bowls of rice vermicelli in creamy,spicy fish head broth. Reservations recommended. An all-time favourite is their Har Cheong Gai Rice Bowl ($6.50), which stars house-marinated prawn paste chicken chunks lightly glazed with a tangy chilli sauce. There's also a Spicy Braised Pork Belly Rice Bowl ($6.50) that features pork belly that's marinated in a house-made rempah, finished with crispy enoki and a perfectly poached egg.
Unit number: #01-70
Opening hours: Mon-Fri 11am to 2:30pm, Tue-Thurs 5pm to 9:30pm, Fri-Sun 5pm to 10pm
Tel: 8157 2641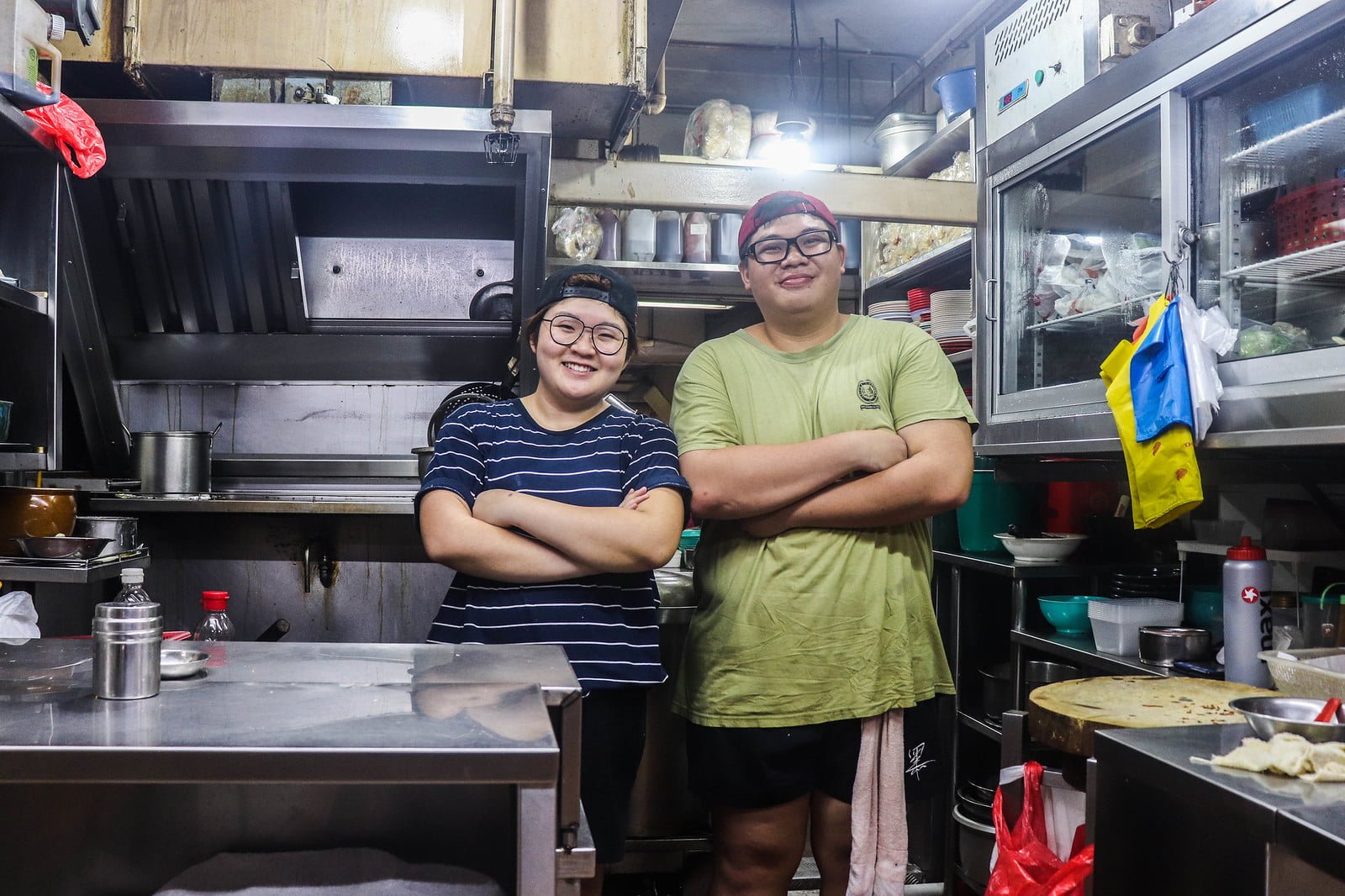 6. Long Phung Vietnamese Restaurant
Authentic Vietnamese food like pho noodle soup, banh mi sandwiches and lemongrass grilled meats in a simple setting. Regulars love their Bun Thit Nuong ($11) AKA grilled pork with rice noodles and fresh veggies, complete with a refreshing sauce. They've also got plenty more options for a complete feast, including deep-fried Spring Rolls ($12), pho, and Milk Coffee with Ice ($5), a must-have at any Vietnamese restaurant.
Address: 239/241 New Bridge Road, Singapore 059439
Opening hours: Daily 12pm to 10pm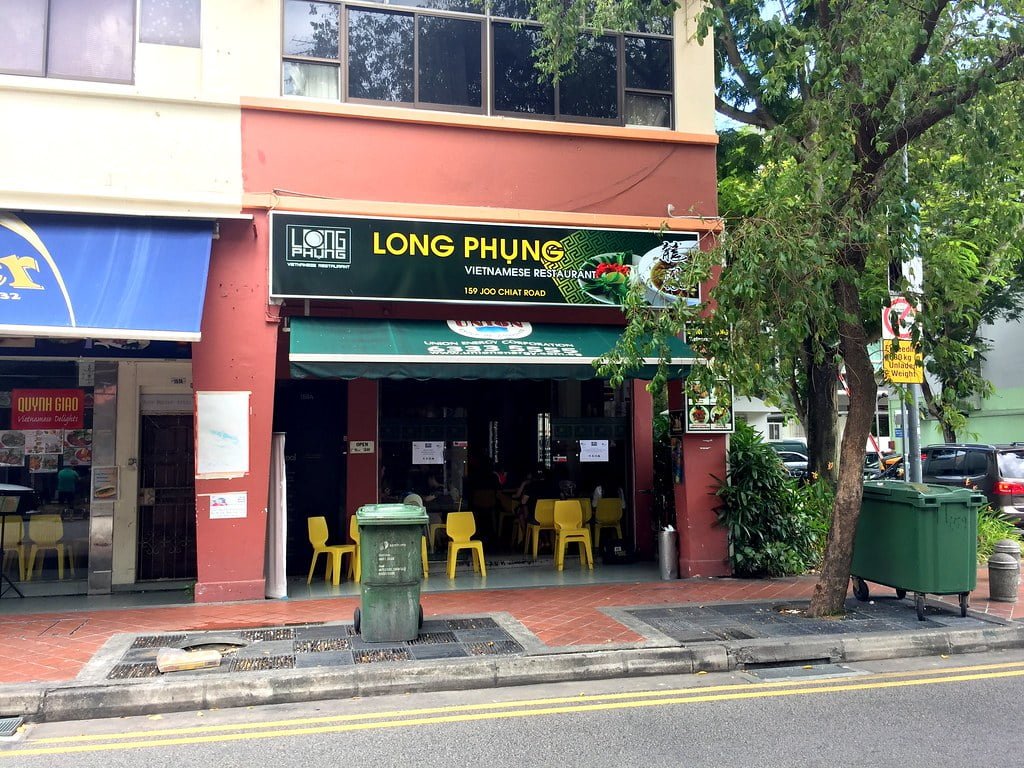 7. Ah Heng Curry Chicken Bee Hoon Mee
Modest hawker stall that's gained fame for its addictive curry chicken noodles and tender poached chicken. Go early before sold out. Get the only item on the menu, the Curry Chicken Mee ($5.50/$6.50/$7.50), starring your choice of noodles with tender poached chicken slices, doused in a rich and creamy curry gravy. The zhup is spicy enough, but if you want more kick, mix in some of their house-made shrimp- and garlic chilli for extra oomph.
Address: 531A Upper Cross Street, #02-58, Hong Lim Complex, Singapore 051531
Opening hours: Daily 7am to 9pm
Ah Heng Curry Chicken Bee Hoon Mee is not a halal-certified eatery.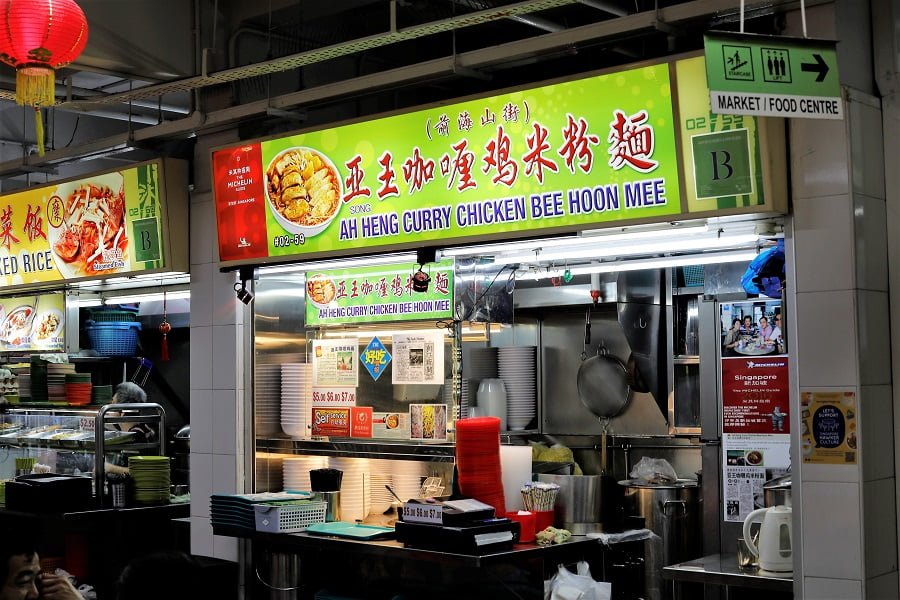 8. Tong Heng
Historic bakery supplying traditional pastries like egg tarts, wife cakes and mooncakes. Also has a cafe serving local dishes.
What sets their egg tarts apart from the others is the use of pork lard, which makes the crust extra flaky. The custard is delicate and wobbly, and it almost collapses out of the diamond-shaped flaky crust once you bite into the tart.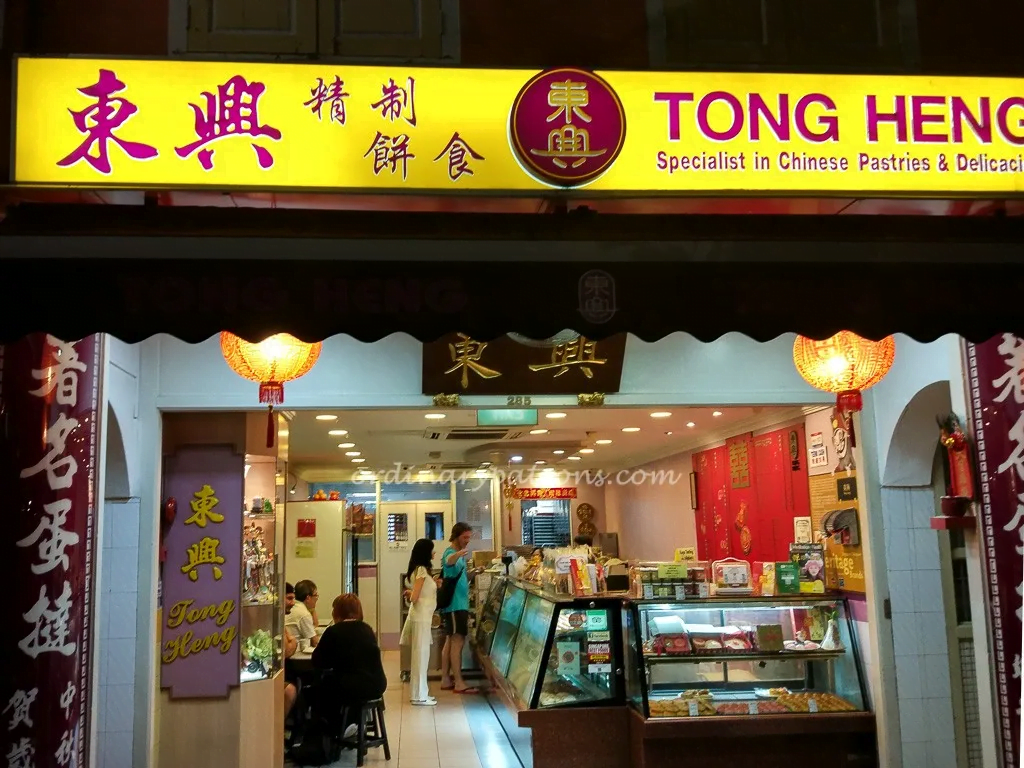 Local specialties and street food of Singapore Chinatown
Chinatown is also home to some of the best local hawker fare and street food in Singapore. Here are some to try:
Chicken rice – Tian Tian Chicken Rice and Boon Tong Kee are institutionals.

Noodles – Try wonton noodles at Hong Lim Food Centre, prawn noodles at Noo Cheng Adam Road, and fishball noodles at Aliff Nasi Lemak.

Laksa – Sungei Road Laksa and Katong Laksa are acclaimed laksa stalls.

Satay – Meat, seafood and veggie skewers grilled over charcoal at Lau Pa Sat.

Oyster omelette – Jin Ji Teochew Braised Duck is loved for their crispy, gooey oyster omelette.

Claypot rice – Traditional claypot rice cooked over charcoal fires at Chinatown Complex.

Kaya toast – Buttery,coconut jam slathered on crispy toast at Ya Kun Kaya Toast and Tong Heng.

Soups – Pig organ soup at Hock Lam Beef Noodles, fish maw soup at Song Fa Bak Kut Teh.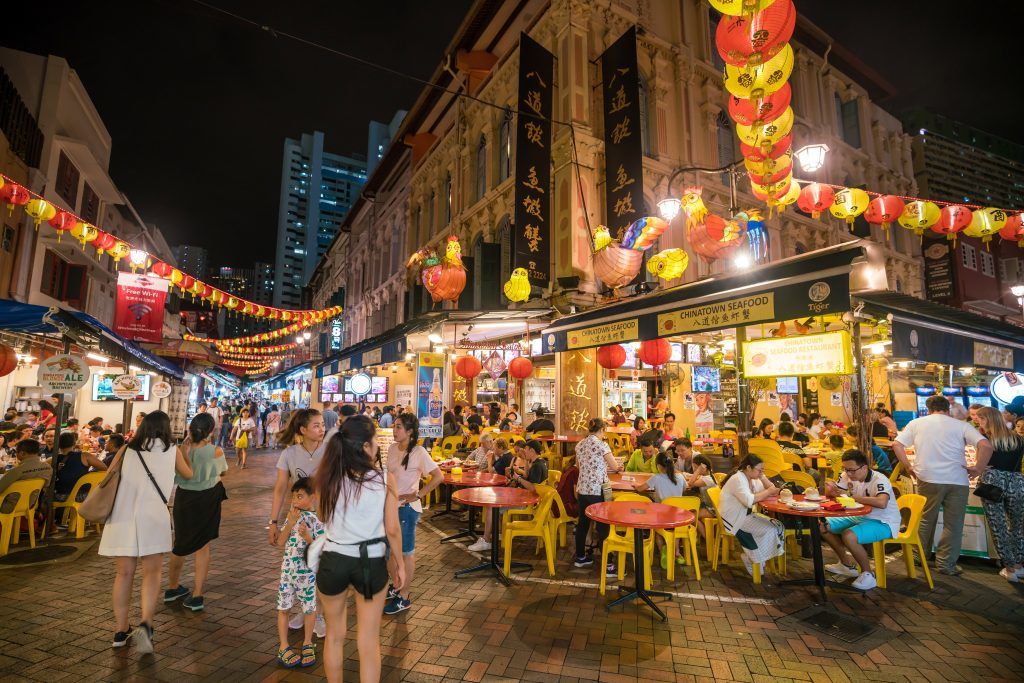 With so much excellent food from local favorites to upscale dining, Chinatown Singapore is a must-visit for foodies. Come hungry and ready to explore the vibrant food scene.
Chinatown Singapore is a foodie paradise, offering visitors a diverse array of local specialties and street food. From the famous chicken rice at Tian Tian Chicken Rice to the crispy oyster omelette at Jin Ji Teochew Braised Duck, there is something for everyone.
With its vibrant food scene, Chinatown is a must-visit destination for anyone looking to experience the best of Singaporean cuisine. So come hungry and be prepared to indulge in the delicious hawker fare and street food that this colorful neighborhood has to offer!