Stepping into 2024, Thanh Xuan District, Hanoi continues to shine as a vibrant and enchanting destination.
Located at the southwestern gateway of the city, Thanh Xuan District offers a unique blend of history, culture, modern development, and natural beauty.
Let's embark on a journey to explore the charm and allure of Thanh Xuan District in the present year.
Let's explore the fascinating things in Thanh Xuan District together with TripWorldwide.
More: About Nam Tu Liem District in Ha Noi 2024
Thanh Xuan District | About Thanh Xuan: Map, postal codes, Tourist, History Update 12/03/2023 
History of Thanh Xuan District Update 12/03/2023  
"In the 12th century, in Thanh Oai district, there was Thanh Xuan Pagoda (also known as Phung Khoang Pagoda) located in Trung Van ward, Nam Tu Liem district, present-day Hanoi.
During the French colonial period, along Thien Ly road leading to the inner city of Hanoi, a row of streets appeared in front of Thanh Xuan Pagoda, hence called Thanh Xuan Street, with Thanh Xuan electric bus station.
In the early 1960s, many apartment complexes were built, forming the Thanh Xuân collective housing area, later becoming Thanh Xuân sub-district within Đong Đa district (changed to Thanh Xuan ward in 1981, Đong Đa district, now known as Thanh Xuan Trung ward).
In 1982, Thanh Xuan Bac sub-district was established within Đong Đa district (now divided into two wards: Thanh Xuan Bac and Thanh Xuan Nam).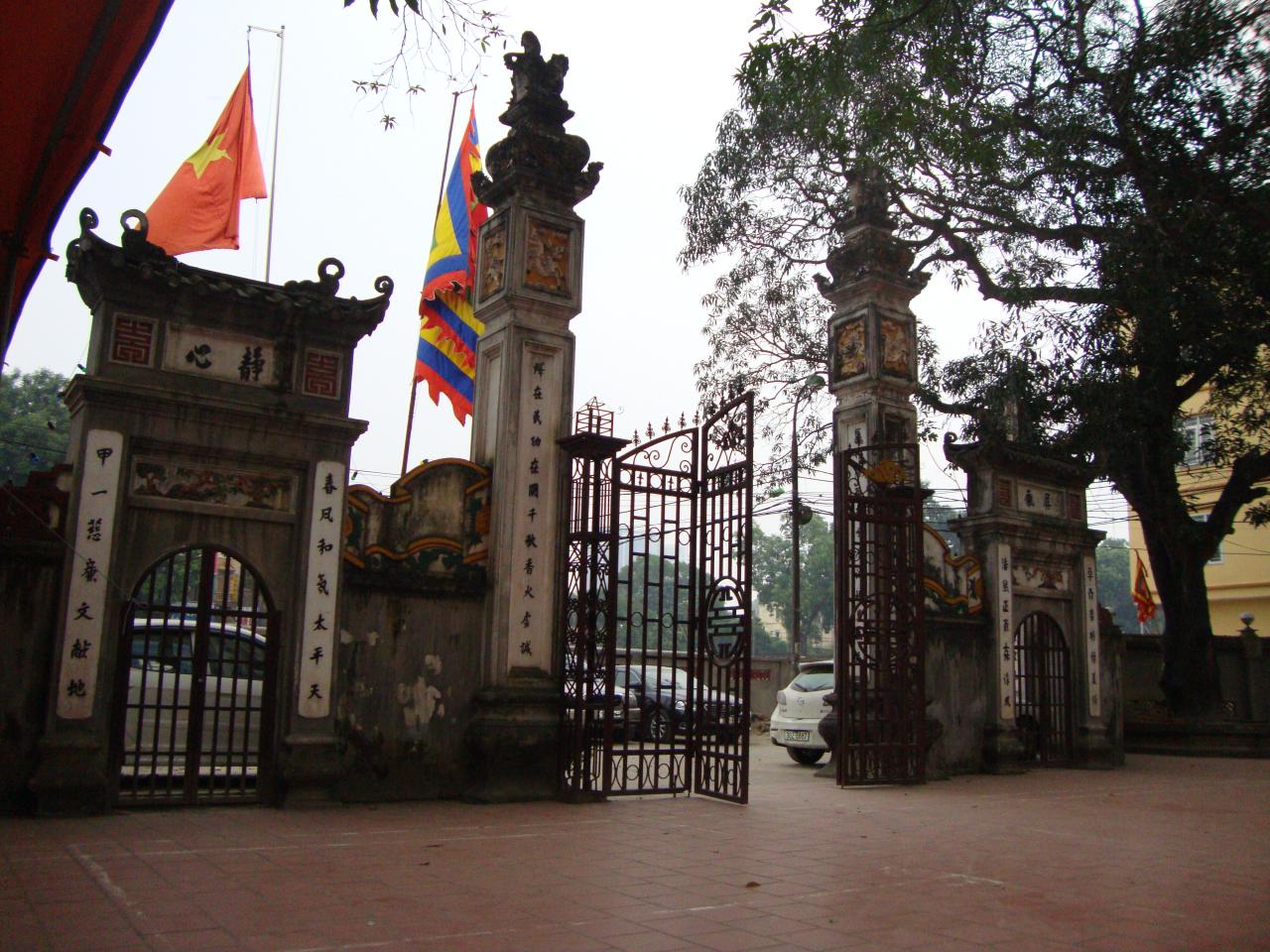 Geographical Location
Thanh Xuan District is a district located in the Red River Delta region of Hanoi City, Vietnam. The district was established in December 1996 and covers an area of 9.17 square kilometers.
As of 2022, it had a population of approximately 293,292 residents with a population density of around 31,971 people per square kilometer, predominantly from the Kinh ethnic group.
Thanh Xuan District is a place that preserves many cultural and historical values of Vietnam and is also known for its rapid economic development.
According to the latest data from 2019, the district achieved stable GDP growth with a total production value of over 34,104 billion Vietnamese dong, an increase of 8.2% compared to the same period in 2018.
Additionally, the district possesses important transportation routes, allowing residents to quickly connect with neighboring areas such as Vanh Dai 3, Nguyen Trai, Le Trong Tan, Truong Chinh, Duong Lang, and more.
Administrative Divisions
Thanh Xuan District has 11 administrative units at the commune level. According to its geographical position, the district shares borders with the following directions:
To the East, it borders Hai Ba Trung District.

To the West, it borders Nam Tu Liem District and Ha Dong District.

To the South, it borders Thanh Tri District and Hoang Mai District.

To the North, it borders Dong Da District and Cau Giay District.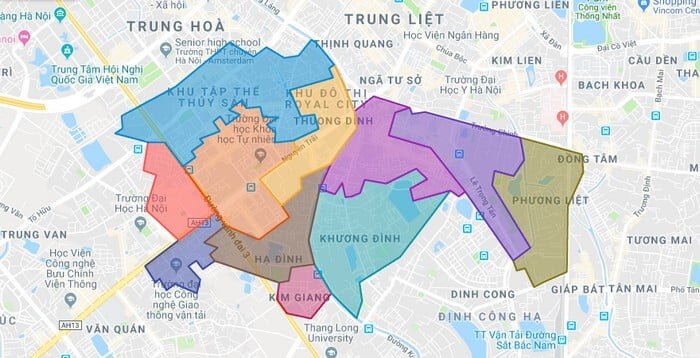 Thanh Xuan District is one of the urban districts in Hanoi, Vietnam. As of my knowledge cutoff in September 2021, Thanh Xuan District is divided into 12 administrative divisions, including:
Nghia Do Ward

Khuong Mai Ward

Khương Trung Ward

Thanh Xuan Trung Ward

Phuong Liet Ward

Hanoi University Ward

Khuong Mai Ward

Thanh Xuan Bac Ward

Kim Lien Ward

Thanh Xuan Nam Ward

Nga Tu So Ward

Trung Hoa Ward
Thanh Xuan District Ha Noi Postal Code
The area code is 009.
It can be seen that Thanh Xuan District possesses many advantages for economic, social, cultural, and tourism development. Being located in the center of the capital city and conveniently connected to neighboring areas, Thanh Xuan benefits from a dense population and rapid urbanization.
These factors also contribute to the growth of the real estate market in Thanh Xuan District. Therefore, prospective investors may consider projects in this area.
Exploring Thanh Xuan District Update 12/03/2023 
What is there to do in Thanh Xuan District?
Royal City
If you ask local residents what there is to do in Thanh Xuan District, the majority will mention Royal City, a commercial center located at 72A Nguyen Trai Street.
It is an underground entertainment and shopping complex of immense scale in the heart of Hanoi, attracting a large number of tourists and frequent visitors.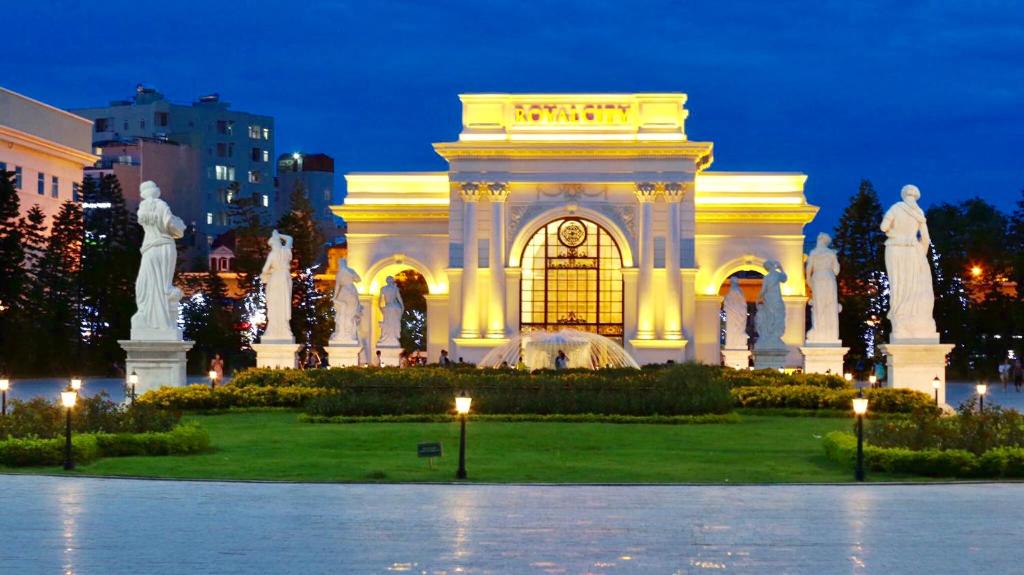 Thanh Xuan Park
One of the favorite recreational spots in Thanh Xuan District, especially among young people, is Thanh Xuan Park and Nhan Chinh Lake.
This expansive park spans across both Thanh Xuan and Cau Giay districts, with a total area of 13.2 hectares and various important features.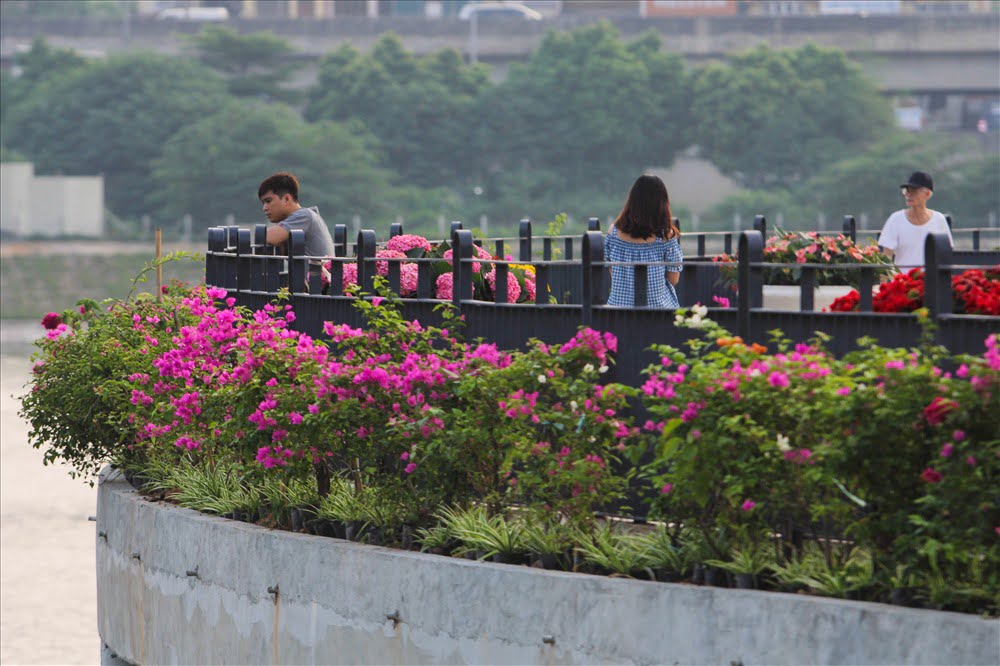 Khuong Trung Pagoda
Khuong Trung Pagoda a popular check-in location in Thanh Xuan: Khuong Trung Pagoda is situated next to Khuong Trung Communal House. The main pagoda is shaped like an inverted "v", with three chambers, two side compartments, and three rear chambers. Its structure follows the traditional "stacked roof" style…
Khuong Trung Communal House and Pagoda have a long history of construction. Inseparable from the nation's history, the communal house and pagoda have played essential roles in supporting the struggle against foreign invaders.
The land of Ke Moc – Tam Khuong was once the cradle of cultural convergence, and despite its modern development, it still preserves the ancient spiritual values that are reflected in historical relics.
The district has spiritual and historical destinations, such as Phuong Liet Communal House in Phuong Liet Ward, which worships General Pham Tich of the Dinh Dynasty.
There are also temples like Cu Chinh Pagoda, Giap Nhat Pagoda, Khuong Ha Pagoda, Khuong Trung Pagoda, Chau Phuong Liet Pagoda, Quan Nhan Pagoda, and Tam Huyen Pagoda.
The district is also home to other famous communal houses such as Giap Nhat Communal House, Hoi Xuan Communal House, Khuong Ha Communal House, Khuong Trung Communal House, Vong Communal House, Quan Nhan Communal House, and Cu Chinh Communal House.
Cuisine in Thanh Xuan District
Being a hub of large urban areas and commercial centers, Thanh Xuan offers a diverse culinary scene with many upscale restaurants located in shopping centers and major urban areas.
For example, Sishi Kei at The Artemis Le Trong Tan Shopping Center, Restaurant Bien Dong at B6, R6 in Royal City Shopping Center, or Thai Express at Royal City are popular dining options. Quan An Ngon at Royal City Shopping Center B2 – R6, Dolpan Sam at 3 Le Trong Tan in The Artemis building is a Korean-style barbecue restaurant with authentic Korean grilled dishes cooked on a hot stone table imported from Korea, which imparts a fragrant aroma and maintains the natural sweetness and juiciness of the food.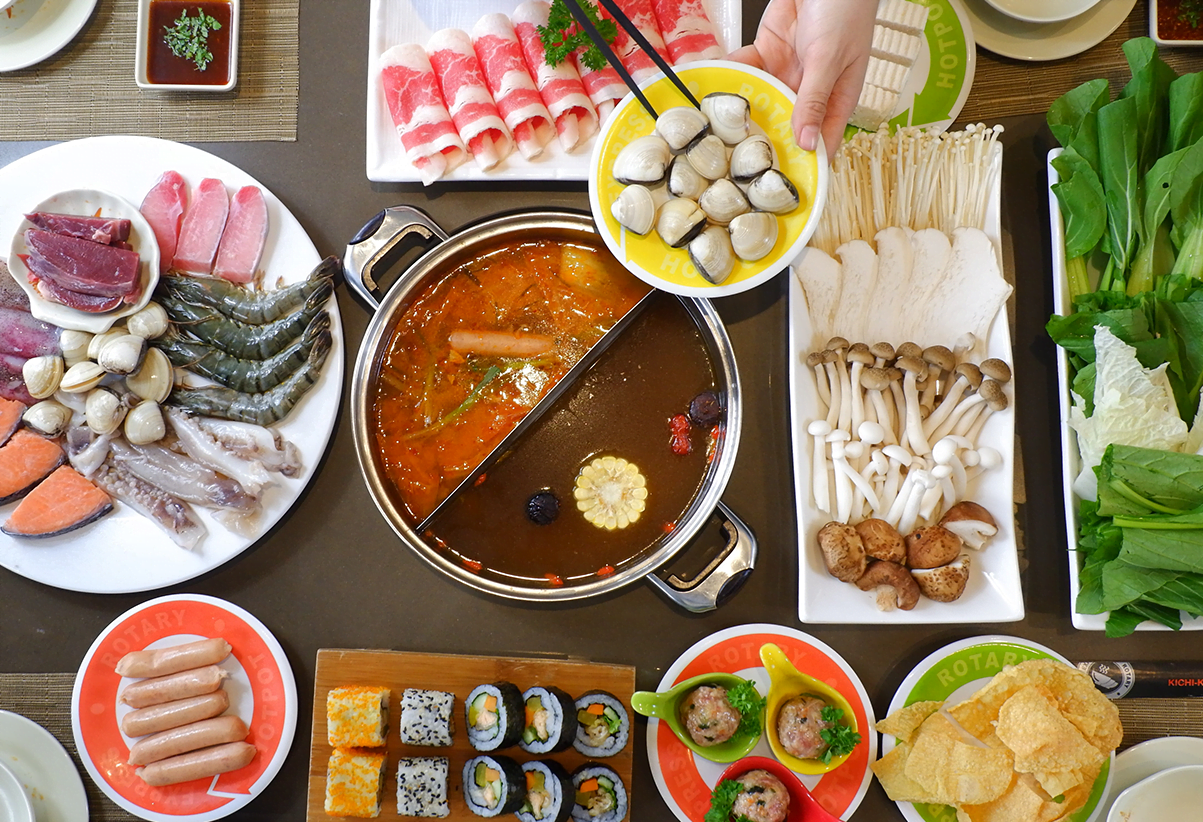 In addition, there are many other dining establishments in Thanh Xuan District that offer unique culinary experiences. New Sake 4, located at 72A Thuong Dinh, Thanh Xuan, is a popular choice. Gim Bab, a Korean restaurant at 161 Khuong Trung, serves delicious Korean cuisine. Bong Chu's Braised Chicken at B40 Nguyen Thi Dinh is known for its flavorful braised chicken dish. Kombo, located at 60 Le Van Thiem, offers Singaporean-style clay pot rice. Quan Cho Tinh Sapa, situated at 1 Quan Nhan, specializes in serving creatively prepared and uniquely decorated dishes. Yakimono, found at 98 Le Trong Tan, focuses on traditional Japanese grilled seafood and meats. Here, the meats and seafood are grilled on a charcoal grill, highlighting the authentic and original flavors without elaborate seasoning.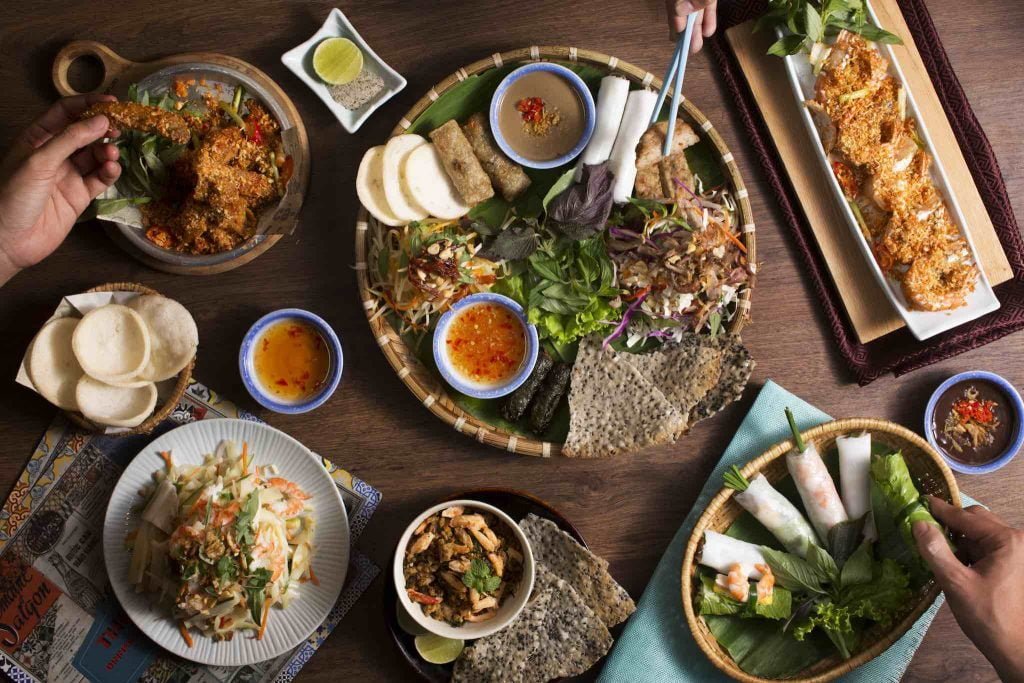 Experience the allure of Thanh Xuan District Update 12/03/2023 
Thanh Xuan District is located in the southwestern gateway of Hanoi, the capital of Vietnam. It has been closely associated with the greatness of Thang Long – Hanoi for over a millennium. Thanh Xuan District possesses a rich and diverse cultural heritage. The presence of these precious cultural heritages is evidence of the profound historical significance and vibrant traditional culture that has developed over thousands of years as the southwestern gateway of ancient Thang Long – Hanoi.
Being blessed with favorable natural conditions and a convergence of positive energy sources, Thanh Xuan District has become a focal point and a cradle of distinctive traditional culture. From here, the essence of traditional culture radiates throughout the entire nation.