Ho Chi Minh City is a place that converges multiple cultures, with diverse tourism products. It is known as the "city that never sleeps" with vibrant recreational and entertainment activities both day and night. Update 09/22/2023 
Let's explore the Ho Chi Minh City Travel Guide together with TripWordwide.
Ho Chi Minh city Update 09/22/2023  
With a population of almost 9 million as of 2019, Ho Chi Minh City, historically and still popularly known as Saigon[b], is the most populous city in Vietnam. The city, which is 2,061 km2 (796 sq mi) in size and is located in Southeast Vietnam, is built around the Saigon River.
From 1887 to 1902 and again from 1945 until the end of the colony in 1954, Saigon served as the capital of French Indochina. It served as South Vietnam's capital after French Indochina was divided, until Saigon fell in 1975.
Soon after Saigon's fall, the communist administration renamed the city in H Ch Minh's honor. The city quickly modernized and expanded starting in the 1990s, aiding in Vietnam's post-war economic resurgence.
Over 8 million foreign visitors come here each year because of its well-preserved French colonial architecture, lively street life, and diverse cultural institutions, which include historical landmarks, pedestrian streets, museums, and galleries.[9][10]
A significant hub for media, technology, education, and transportation is Ho Chi Minh City. The city is the source of about 25% of the nation's GDP and is home to numerous global corporations.
Among all the municipalities and provinces in Vietnam, it comes in second with a Human Development Index of 0.795 (high).
The primary airport serving the city, Tan Son Nhat International Airport, is the busiest airport in Vietnam in terms of passenger volume, handling about half of all international arrivals.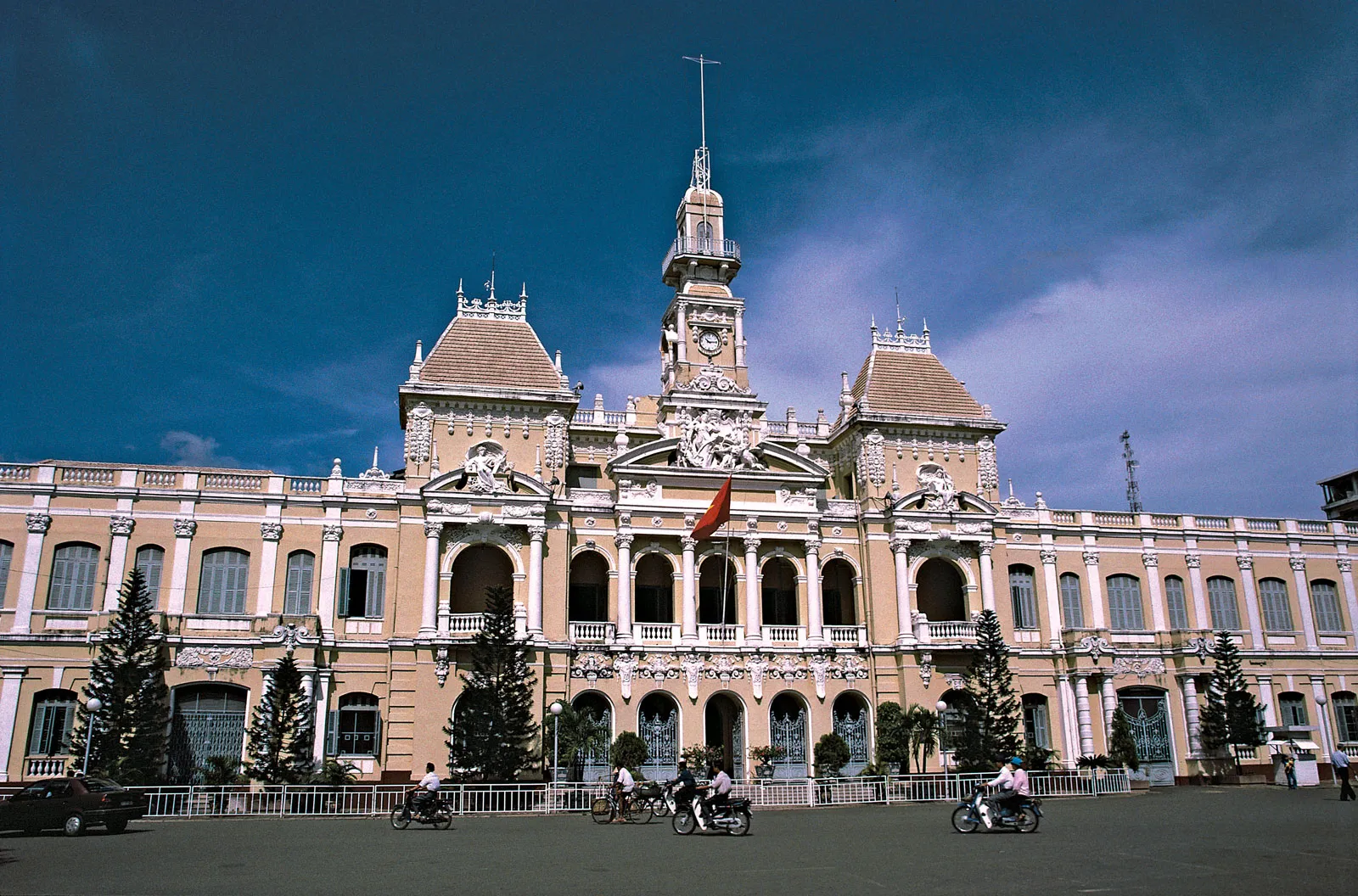 Ho Chi Minh's Beautiful Seasons Update 09/22/2023  
Ho Chi Minh City is located in the tropical monsoon climate zone. There are two distinct seasons here: rainy and dry, and high temperatures frequently occur.
The wet season lasts from May to November, whereas the dry season lasts from December to April.
On average, the temperature is around 27 degrees Celsius, although it can get as high as 40 degrees Celsius. Most bright days are not unbearably hot thanks to low humidity and a pleasant cooling in the evenings.
Visitors can visit the city at any time of the year because the extreme heat is not as bad as in the northern region. It is advised to pack an umbrella while traveling during the rainy season to protect against unexpected downpours.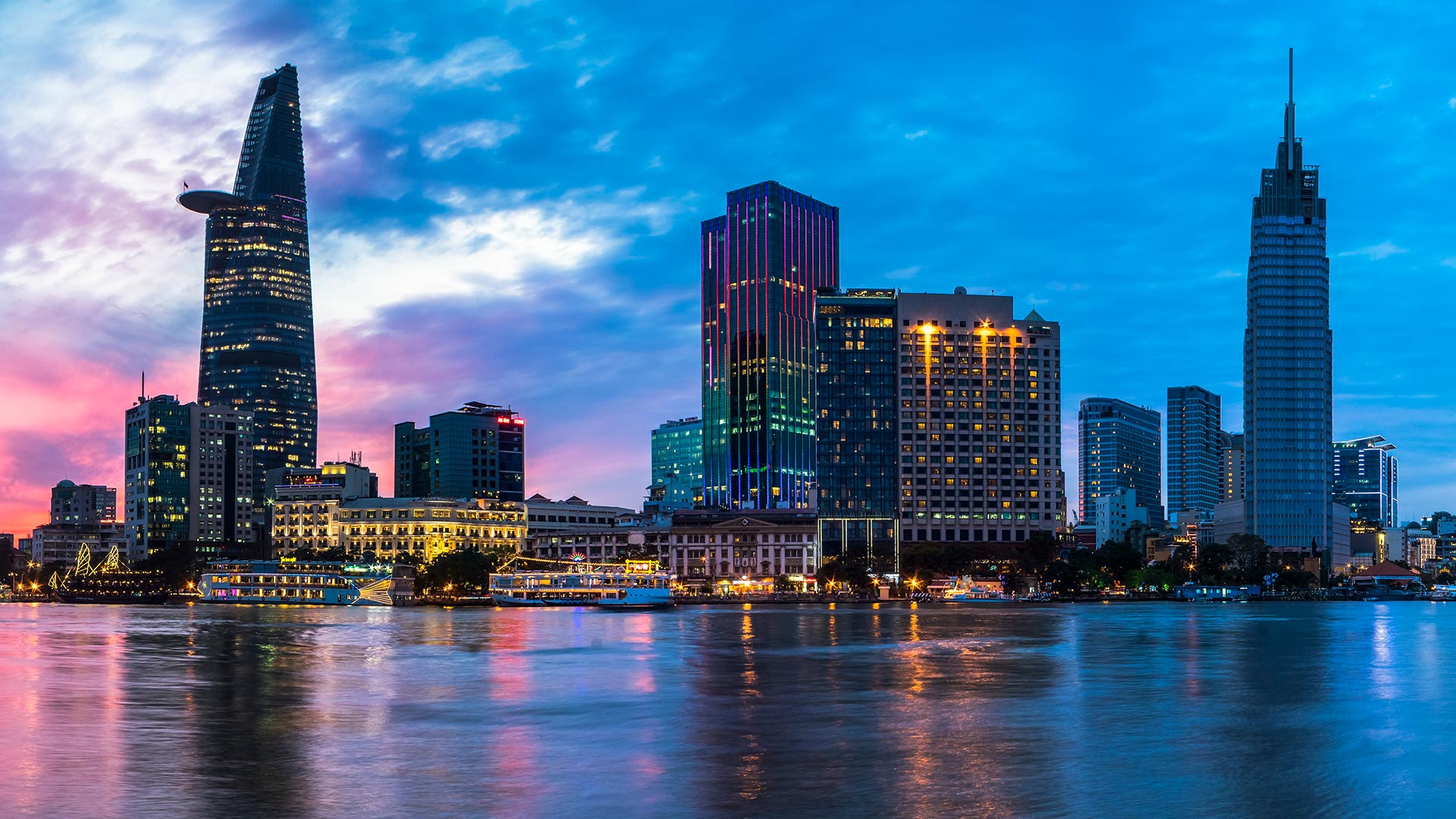 Moving to Ho Chi Minh City Update 09/22/2023 
Being a major metropolis, Ho Chi Minh metropolis is easily accessible by a variety of modes of transportation, including cars, trains, ships, and airplanes.
Every day, domestic carriers offer direct flights to Tan Son Nhat Airport from a variety of cities. The majority of domestic flights arrive and depart from Ho Chi Minh City. Ticket costs for a round-trip to Ho Chi Minh City vary from 2 to 4 million VND, depending on the point of departure and the time of purchase.
Tan Binh District, which is about 8 km from the city center (District 1) and about 5 km from District 3 and Phu Nhuan District, is home to Tan Son Nhat Airport.
Right now, it costs about 250,000 VND to take a typical cab from Tan Son Nhat Airport to the city center. In addition, ride-hailing services allow travelers to arrange rides for half the cost (outside of rush hours). To obtain a taxi faster than waiting at the domestic terminal, it's a good idea to stroll to the international terminal.
The Thong Nhat train, which takes around 30 hours and stops at important stations like Vinh, Dong Hoi, Hue, and Da Nang, is the fastest way to get from Hanoi to Ho Chi Minh City by train.
Travelers should purchase their tickets from trustworthy ticket brokers or directly from the dsvn.vn website, choosing their chosen departure and arrival stations as well as their preferred seat or sleeper berth. The class and kind of seat affect the cost of train tickets.
There are two main routes for road travel between the North and the South: National Highway 1A and the Ho Chi Minh Trail. Depending on the destinations along the journey, travelers can choose the appropriate route.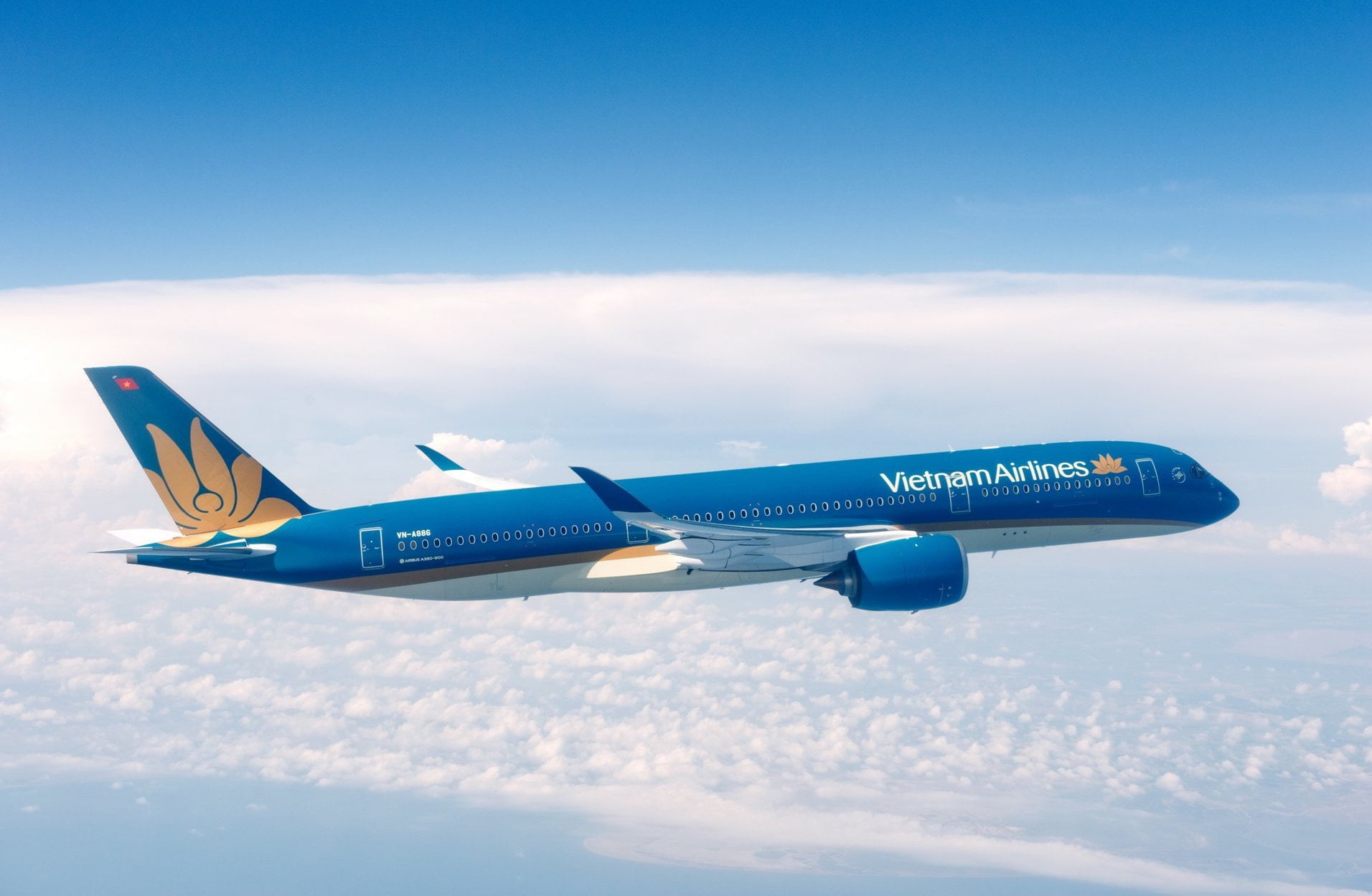 Transportation
With a variety of transit options accessible in the city, getting about is simple. One of the most common options is to rent a motorcycle. In particular in the central area, most establishments provide motorcycle rentals, or you can discover rental services online.
The daily rental fee varies by motorcycle type and is between 100,000 and 200,000 VND. While some locations may just need to hold personal identity documents, others may ask a deposit of 1 to 4 million VND.
In Ho Chi Minh City, employing ride-hailing services (by vehicle or motorcycle) is another practical choice. Continuous use, though, might get expensive.
It makes financial sense to use public transit. Buses and shared bicycles (available in the center) are two options for travelers. In December 2021, the system of shared bicycles was introduced.
In District 1, bike stations have been erected along several streets, close to bus stops, bus shelters, parks, tourism destinations, etc. The cost is 5,000 VND for 30 minutes and 10,000 VND for 60 minutes.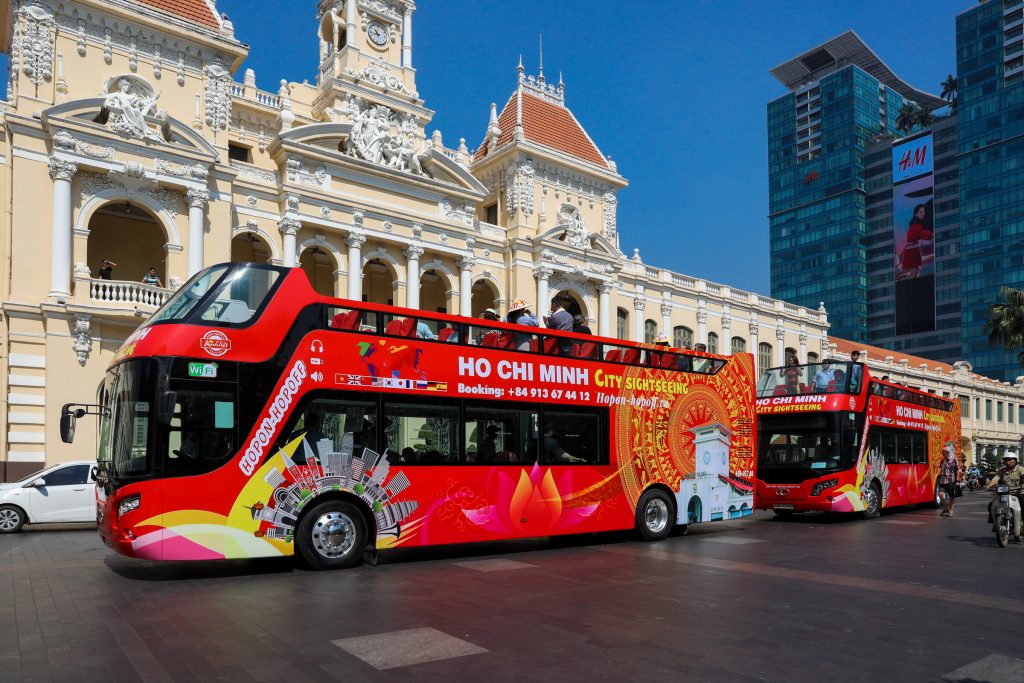 Accommodation
In order to suit the demands of visitors, Ho Chi Minh City offers a variety of hotels, homestays, and serviced apartments. A few hundred thousand to tens of millions of Vietnamese dong can be spent on a room per night by visitors.
A number of 5-star hotels, including the Park Hyatt Saigon, Hotel Majestic Saigon, Hotel des Arts Saigon, Pullman Saigon Centre, Hotel Nikko Saigon, Norfolk Mansion, and La Vela Saigon, are available for between 3 and 7 million Vietnamese dong.
Travelers can look into lodging options as Wink Hotel Saigon Centre, La Memoria Hotel, The Hammock Hotel Ben Thanh, Millennium Boutique Hotel, and The Odys Boutique Hotel in the 1 to 2 million Vietnamese dong price range.
Serviced apartments are elegantly furnished to meet the needs of travelers while yet offering all the conveniences of conventional apartments. Ariosa, The Bloom, City Oasis, S Home, and M Village Boutique are a few addresses for serviced apartments that are suggested. Serviced apartments cost between 800,000 and 2,000,000 Vietnamese dong.
For less than 1 million Vietnamese dong each room, homestays are offered. Np Saigon, Home, Hostie Saigon Wanderlust Home, Cactusland Homestay, and Zooz Studio are a few homestay addresses in the city's core.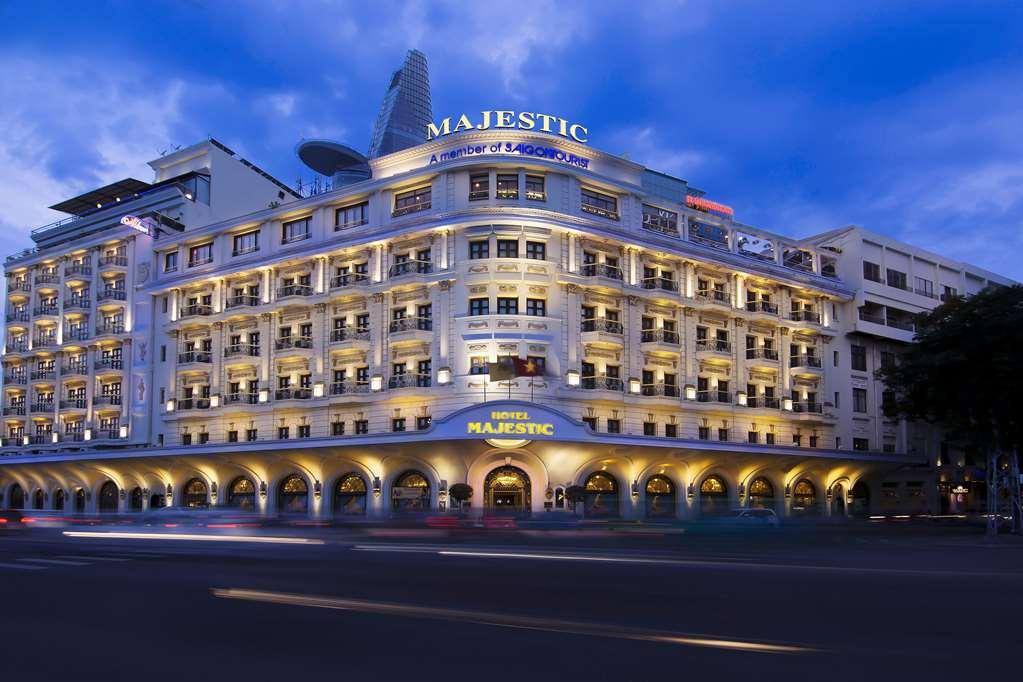 Exploration
Historic Places
Ho Chi Minh City is a destination that keeps a lot of cultural and historical values in addition to being a thriving and dynamic city. Both domestic and international tourists are familiar with the city's numerous historical landmarks and museums.
Independence Palace
Visit Independence Palace, also referred to as Reunification Palace, while in Ho Chi Minh City.
The Independence Palace is a blend of historic and modern architecture that is situated in the heart of District 1 and has long been regarded as one of the city's most recognizable attractions.
The Independence Palace is frequently overrun with tourists on weekends and significant festivals like April 30.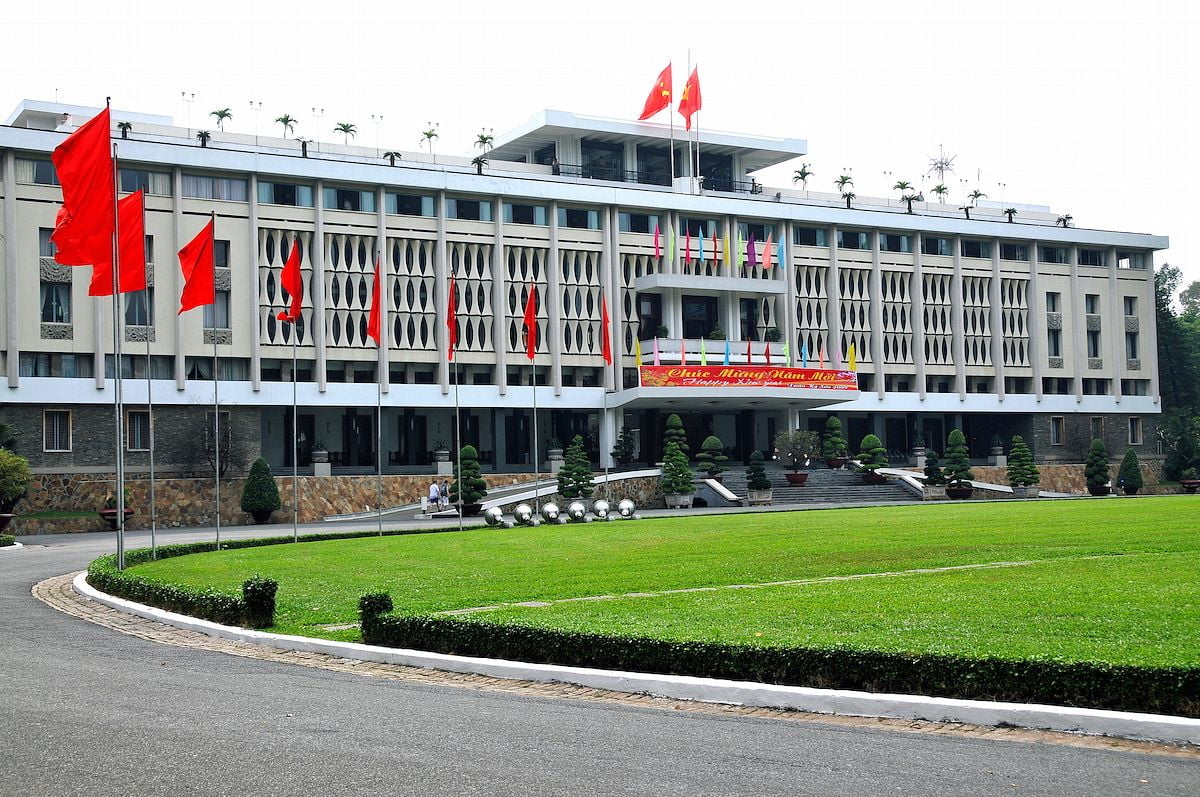 War Remnants Museum
The War Remnants Museum ranks 61st and is the only representative of Vietnam on the list of the 99 most popular tourist destinations in the world. Located on Vo Van Tan Street, District 3, the museum was established in 1975 and specializes in researching, collecting, preserving, and exhibiting evidence of the crimes and consequences of the invasive wars in Vietnam.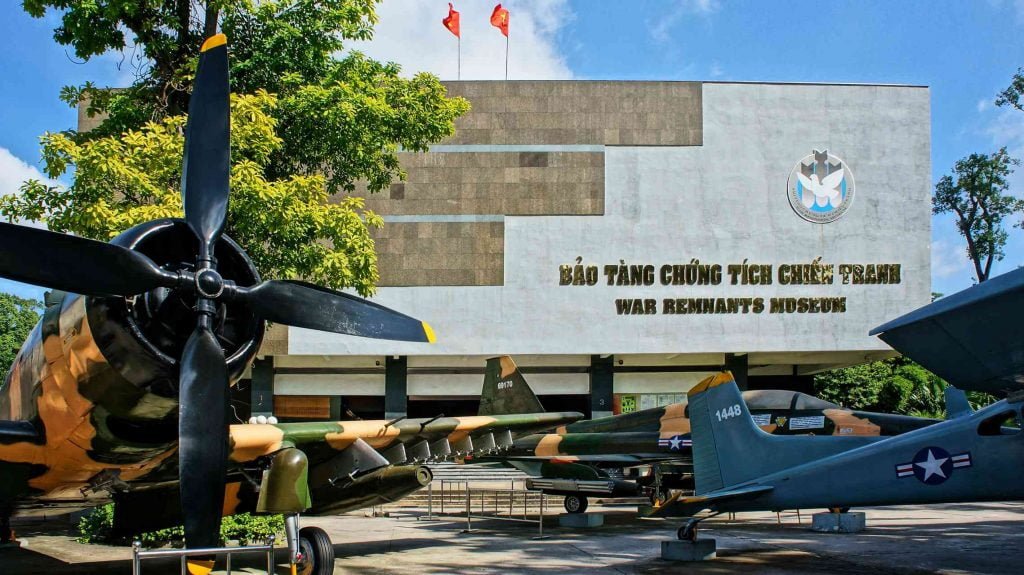 Saigon Special Forces Museum
The Saigon Special Forces Museum is located on the second floor of a building constructed in 1963 on Tran Quang Khai Street, District 1. The building was originally a secret base for the Saigon Special Forces under the management of Mr. Tran Van Lai (also known as Nam Lai).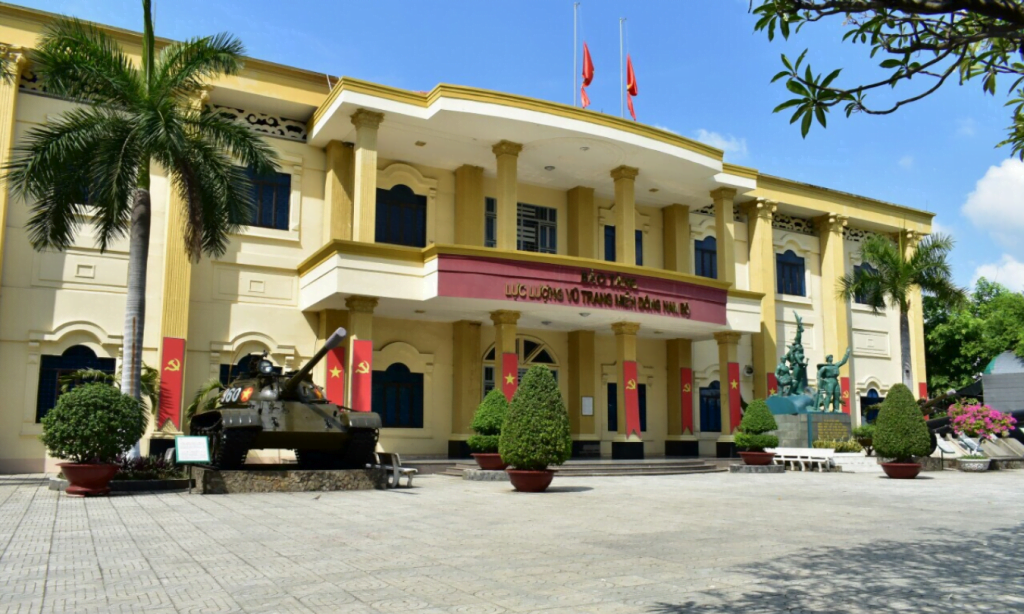 Ho Chi Minh City Museum of History
The Museum of History is located at 2 Nguyen Binh Khiem Street, District 1. It was built in symmetrical design by architect Auguste Delaval and inaugurated in 1929. The museum exhibits approximately 36,000 artifacts reflecting the history of the Vietnamese people from primitive times to 1945. In addition, the museum also displays the ancient cultures in Vietnam such as Oc Eo, Champa, and Khmer.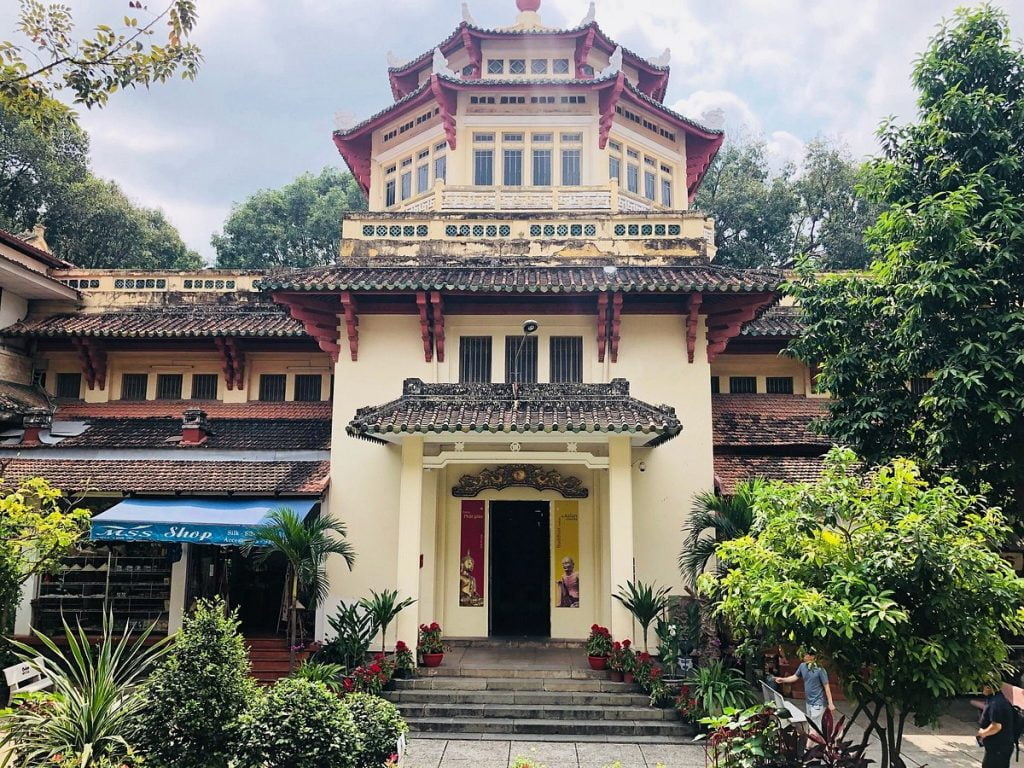 Ancient Architectural Works
Ho Chi Minh City Central Post Office
Located at Paris Square, District 1, the City Post Office was built from 1886 to 1891. The project was designed by two French architects, Alfred Foulhoux and Henri Auguste Vildieu. Over 100 years later, it remains the largest post office in Vietnam and still retains its original design.
The curved vaulted ceiling features a bas-relief portrait of the god Mercury surrounded by laurel wreaths, symbolizing communication among humans.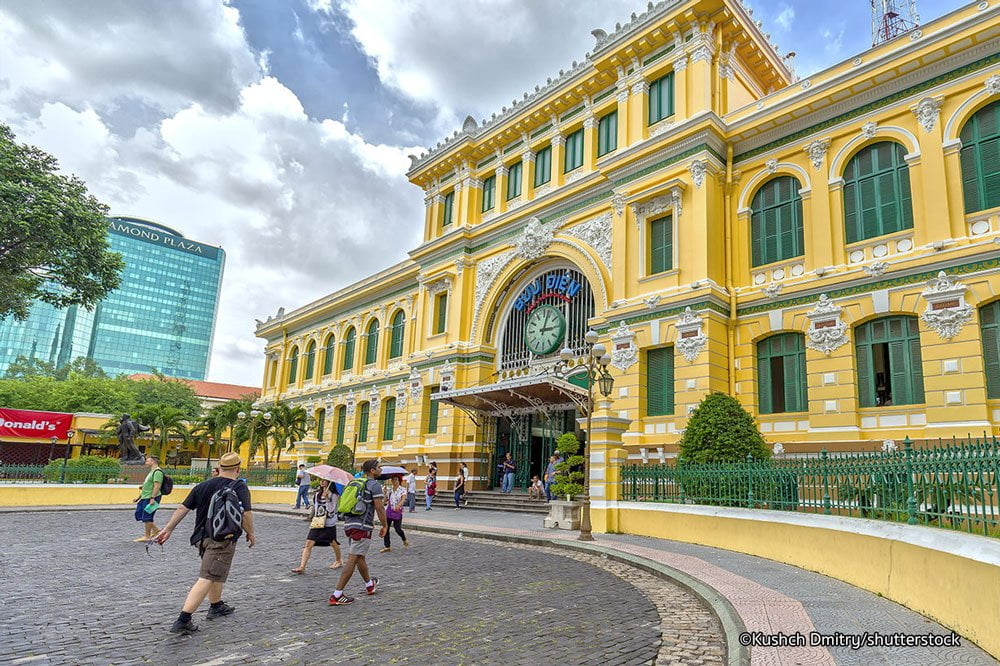 Municipal Theater
The City Theater is situated at 7 Lam Son Square, District 1. Designed by architect Eugène Feret and inaugurated in 1900, it serves as the city's elegant entertainment space. The façade of the theater bears artistic influences from the Petit Palais in Paris, built in the same year.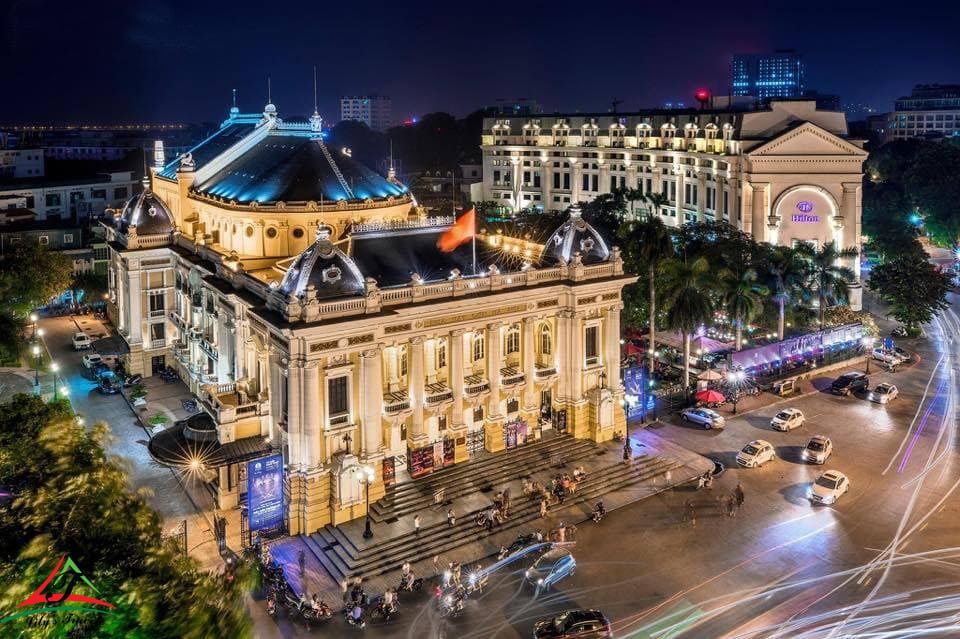 Notre Dame Cathedral of Saigon
The Notre-Dame Cathedral is located in the heart of District 1 and is one of the city's iconic landmarks. The construction began in 1877 and was completed in 1880, designed by French architect J. Bourad in a combination of Roman and Gothic styles.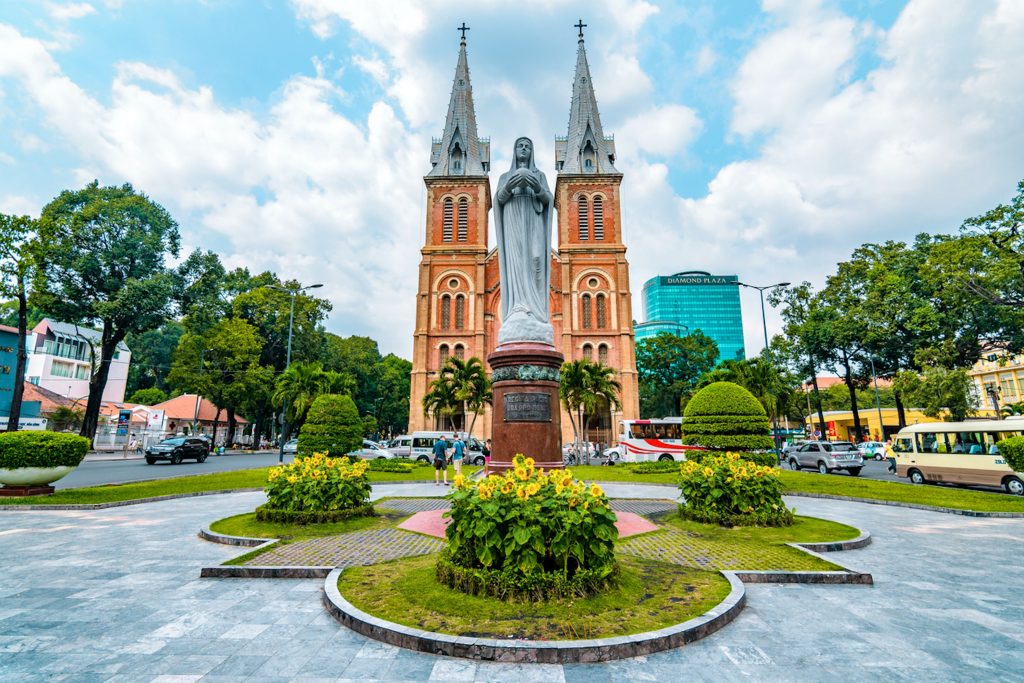 ……
Marketplaces Update 09/22/2023 
Ben Thanh Market
Operating since 1914 and located in the city center, Ben Thanh Market is not only a bustling trading hub but also a witness to the city's historical changes and ups and downs. It represents the convergence of old and modern Saigon. The market offers a wide range of products, including clothing, shoes, fabrics, handicrafts, traditional goods, jewelry, and local specialties.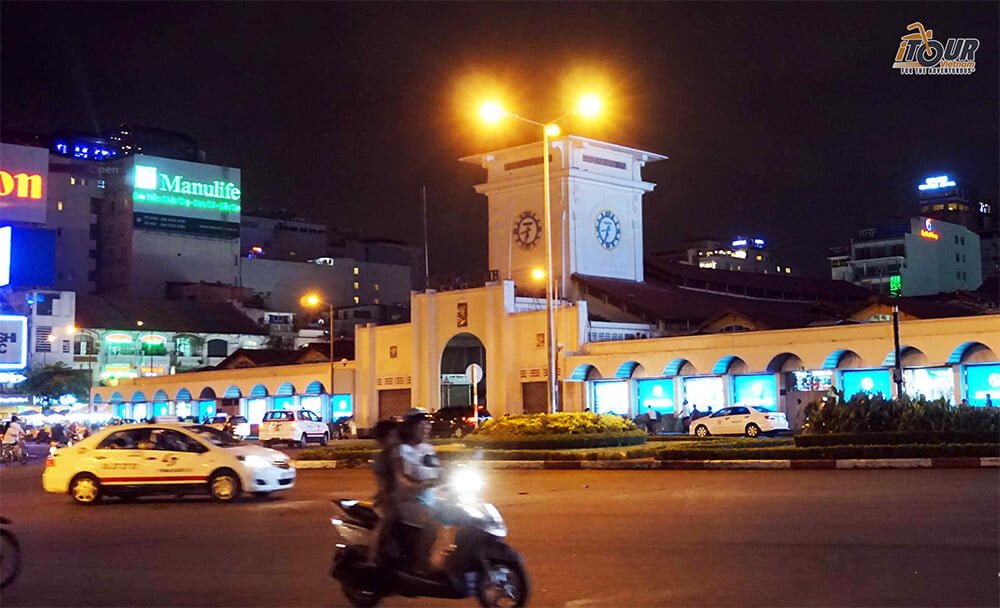 Tan Dinh Market
Built in 1926, Tan Dinh Market features a unique main gate design. It serves as a trading hub for various goods, with a renowned reputation for fabrics and culinary delights.
The food stalls in this market are highly regarded by diners for their diverse, delicious, and enticing dishes such as bun mam (fermented fish noodle soup), crab soup, crab noodles, mixed fruit platters, and especially the popular chicken sticky rice dish.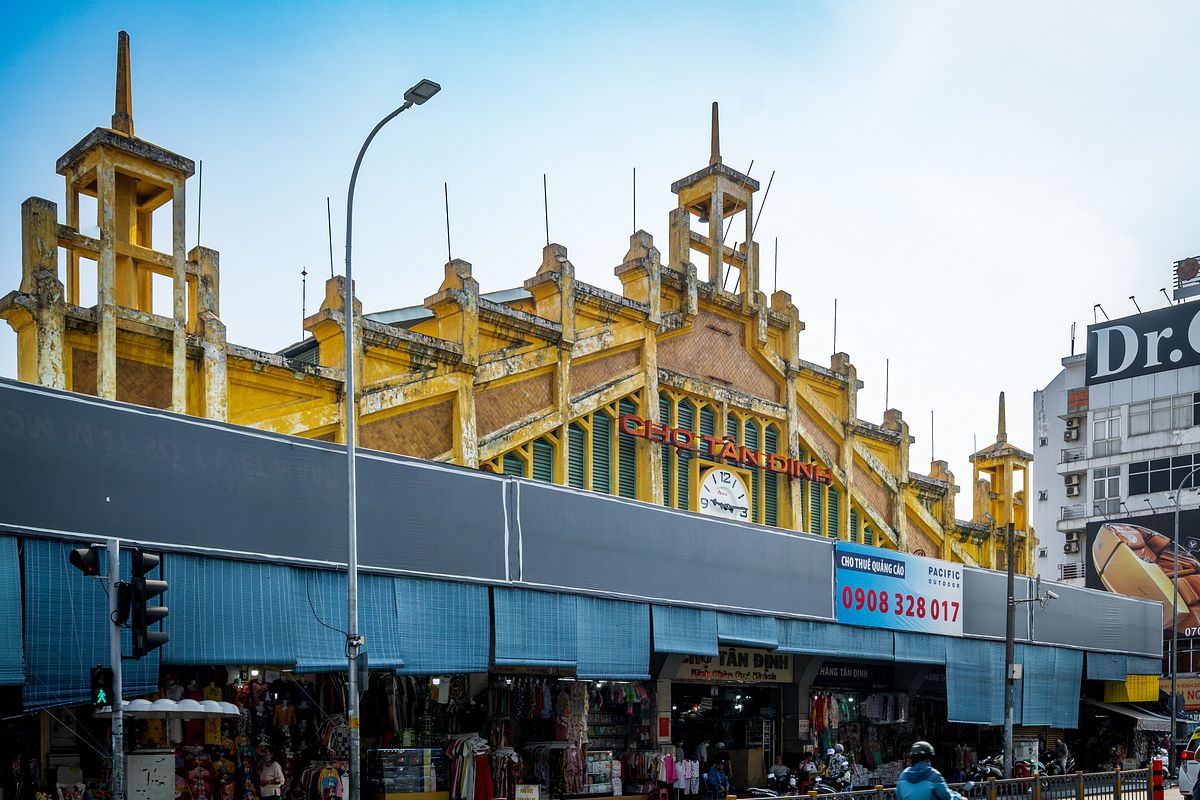 Tourism and Entertainment Activities Update 09/22/2023 
Tourism in Ho Chi Minh City is oriented towards each district having its own tourism product. The city offers a diverse range of entertainment activities, amusement parks, sightseeing spots, and shopping options suitable for various types of visitors
Saigon Waterbus (Ho Chi Minh City)
A particular aspect of tourism in Ho Chi Minh City is experiencing the river. By passing by well-known sites including Nhà Rng Wharf, Bn Nghé Port, Ph M Bridge, Red Light Cape, and Bnh Khánh Ferry Terminal, tourists can view the city from a fresh angle.
Every day at 8:30 a.m., the river bus departs from the stops at Bach Dang, Binh An, Linh Dong, Thanh DA, and Hiep Binh Chanh. The night route's latest departure hour is at 10:00 p.m. For 15,000 Vietnamese dong each trip, tickets can be purchased at the terminal or ordered online.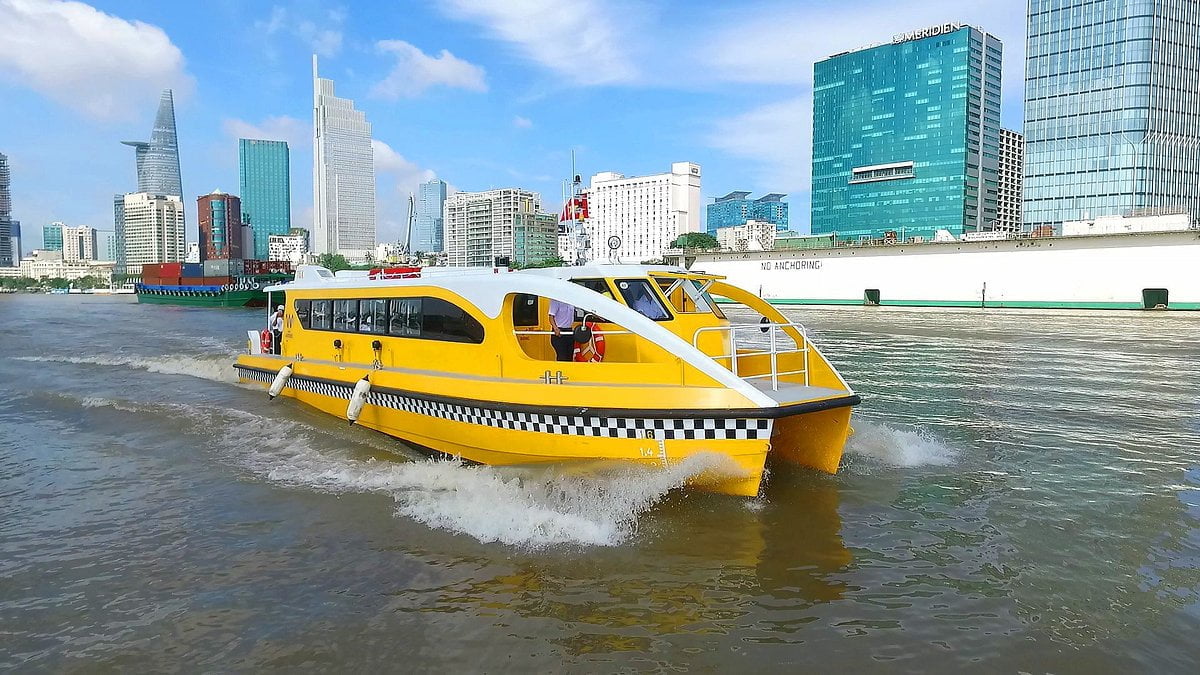 Bonsai Dinner Cruise on Saigon River Update 09/22/2023 
Every evening, river cruises leave from Sài Gn Port and take passengers on a tour of the river while they take in the splendor of the nighttime views of the Landmark 81 skyscraper, Ben Nghe Port, Nha Rong Wharf, and Sai Gon Bridge.
Ticket fees range from 350,000 to over one million Vietnamese dong, depending on the kind of boat, and travelers can eat dinner on the ship while taking in the picturesque riverfront.
Meals are offered as combos or in a combination of Asian and European cuisines. Additionally, there are musical and magic presentations on the cruises.
Additionally, tourists can rent tiny cruisers for 10 to 25 million Vietnamese dong, which can accommodate roughly 20 passengers.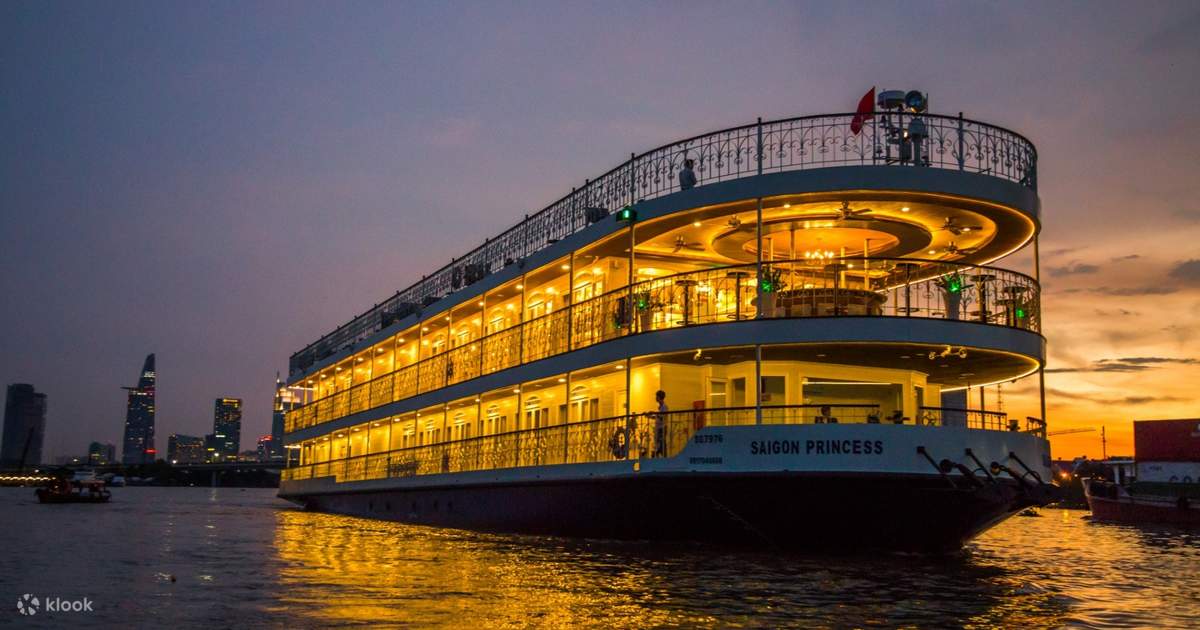 Taking in the Scenery from a Double-Decker Bus
Tourists can ride open-top double-decker buses in the city center. Automatic multilingual commentary systems, tourist maps, free Wi-Fi, and tour guides are all included in the buses' equipment.
They also provide information about the nearby sights. The Saigon Zoo, War Remnants Museum, Bui Vien Walking Street, Ben Thanh Market, Nguyen Hue Walking Street, and the Saigon Skydeck on the 49th level of the Bitexco Financial Tower are just a few of the prominent sites that may be seen on each tour, which lasts about 60 minutes.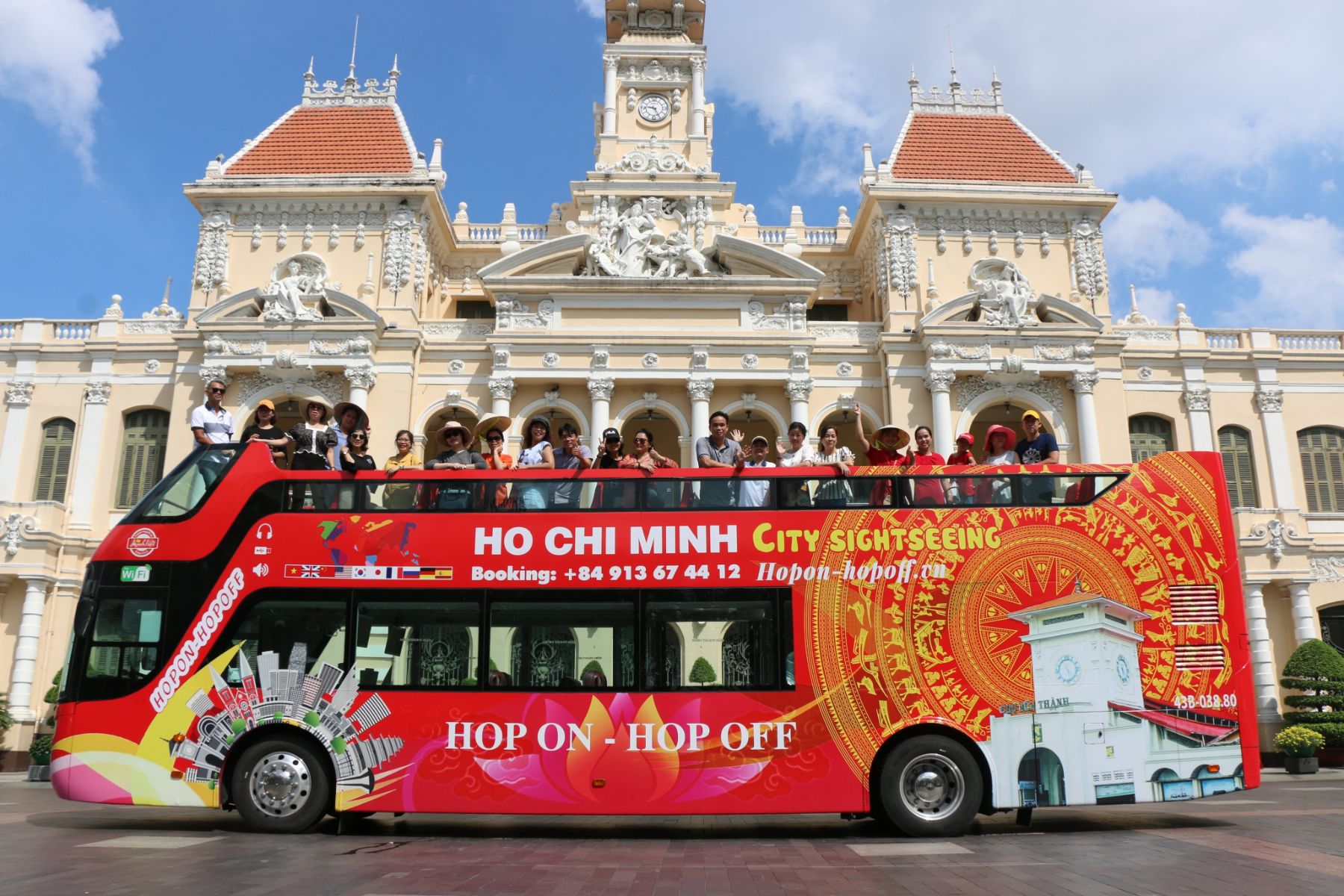 Saigon Live Music Update 09/22/2023 
In Ho Chi Minh City, especially in the evenings, one of the experiences is to drink a cup of coffee or a bottle of wine while listening to live music. Live music venues have always drawn both locals and visitors in huge numbers. Every location has its own distinct musical flavor, which might range from energetic rock to impromptu jazz, soothing acoustic, or soulful ballads.
We, Khong Ten, Dong Dao, and Ben Thanh Tea Room are a few addresses that have been offered. Yoko Cafe, Rock Fan Club, Sax N' Art Jazz Club, Acoustic Bar, Drinking & Healing, and Vung are just a few more pubs and acoustic cafes to choose from.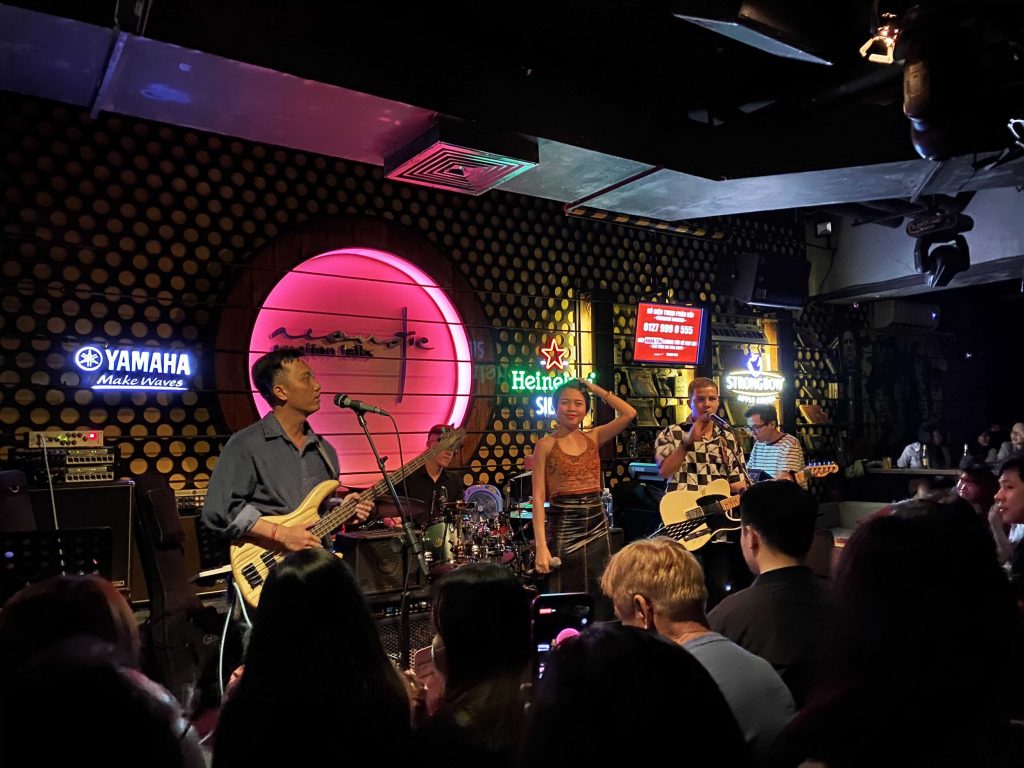 Exploring Saigon Chinatown Cholon Update 09/22/2023 
Districts 5, 6, and 11 make up the Chinese district, however District 5 is the busiest and most well-known. Visitors can appreciate the row of century-old Chinese-style homes along Tran Hung Dao, Chau Van Liem, and Luong Nhu Hoc streets.
There are also a lot of historic pagodas, gathering places, and prominent Chinese eateries. Roasted duck, braised offal, fish ball curry, pulled noodles, simmered chicken, and dim sum are a few foods you must try.
One of the highlights of the Mid-Autumn Festival is Luong Nhu Hoc Lantern Street, especially in the evening when the vibrant lanterns create a spellbinding atmosphere. Another distinguishing aspect of this region is Eastern Medicine Street.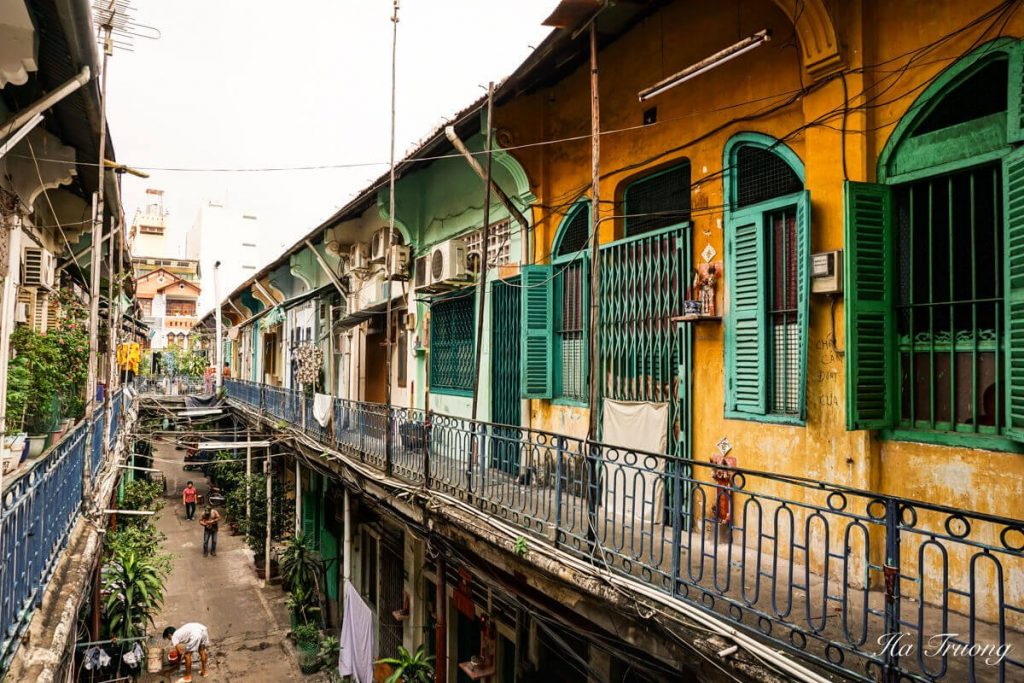 Cuisine Update 09/22/2023 
Ho Chi Minh City is a melting pot of culinary delights from various regions and countries. Visitors can find dishes from all three regions of Vietnam, as well as distinctive Chinese cuisine, Indian, Japanese, Korean, Thai, and vegetarian options at numerous restaurants throughout the city.
Recommended signature dishes for tourists to try include broken rice (com tam), Hu Tieu (noodle soup), banh mi (Vietnamese sandwich), grilled snakehead fish, banh xeo (savory pancake), and crispy burnt rice.
The following food streets are suggestions for first-time visitors to Ho Chi Minh City.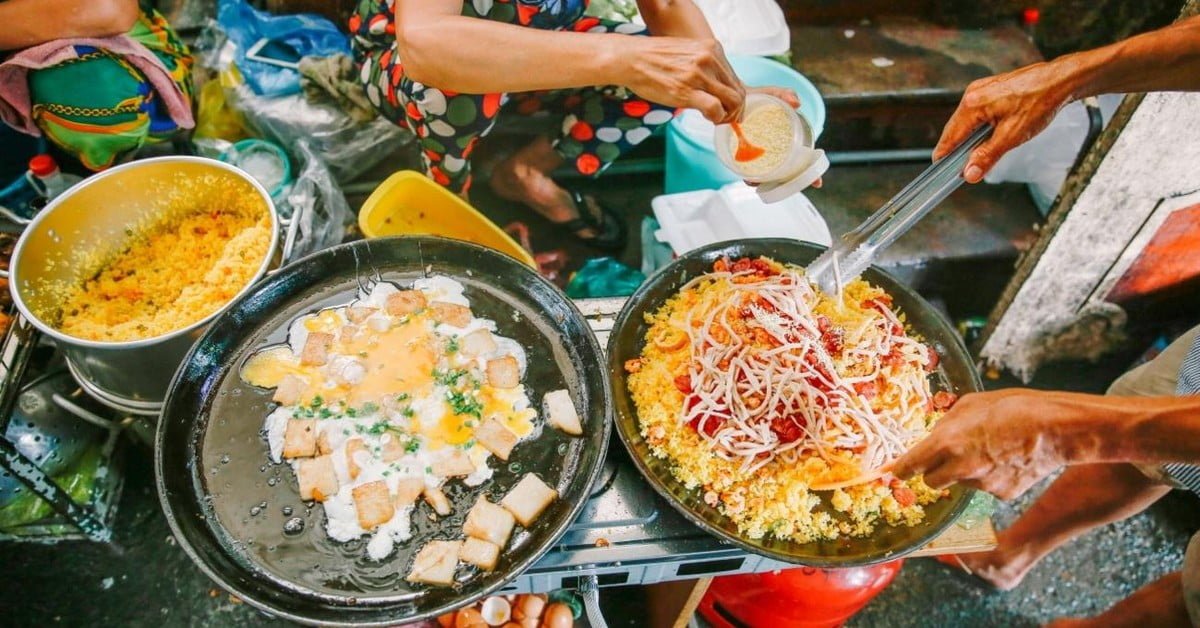 Phan Xich Long Street Update 09/22/2023 
Located in Phu Nhuan District, Phan Xich Long Street is a hub of renowned restaurants, eateries, and well-known culinary brands. Here, visitors can find hot pots, grilled dishes, European-style restaurants, Japanese, Thai, Korean cuisine, and Vietnamese-style eateries.
Thirteen streets named after flowers such as Hoa Phuong (Flamboyant), Hoa Lan (Orchid), Hoa Hue (Lily), and Hoa Mai (Apricot Blossom) are lined with numerous coffee shops and rooftop bars that stay open until midnight.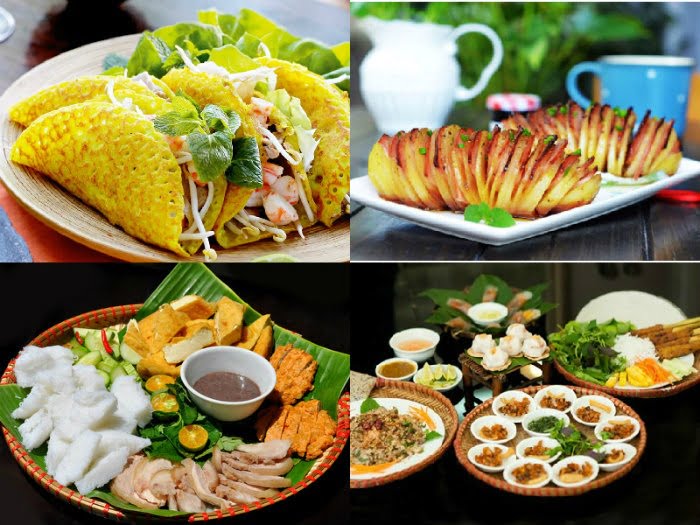 Vinh Khanh Seafood Street Update 09/22/2023 
Seafood dishes are a specialty of Ho Chi Minh City. No matter where you go in the city, you can find seafood stalls. Along Vinh Khanh Street in District 4, the most famous seafood and shellfish establishments are concentrated. These eateries typically stay open until midnight and are bustling with customers.
The prices for seafood dishes range from 80,000 to 150,000 Vietnamese dong per portion, depending on the type of shellfish. Unlike the typical preparation style of steaming with lemongrass and dipping in chili fish sauce found in Hanoi, seafood in Ho Chi Minh City is prepared in various ways, such as with salted egg sauce, tamarind stir-fry, grilled with chili salt, or stir-fried with spicy bean paste.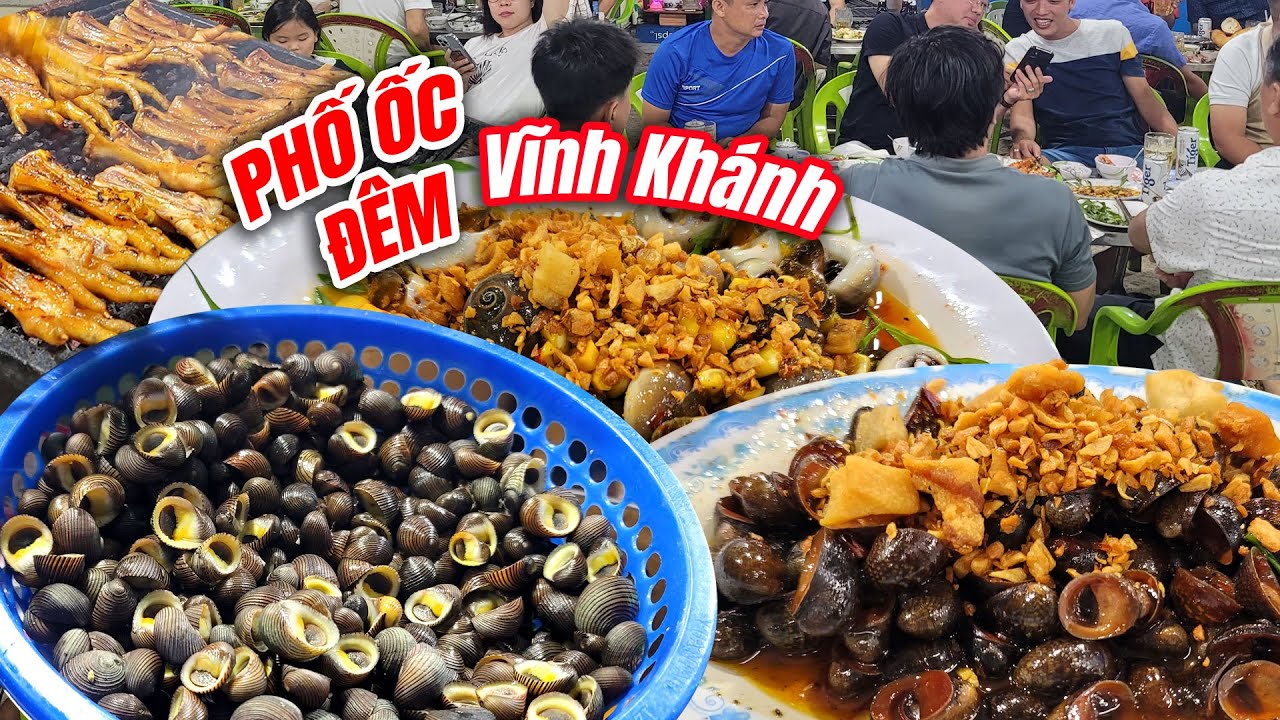 Ho Thi Ky Food Street
Ho Thi Ky Street in District 10 is one of the popular destinations for both tourists and locals alike. Opening from 3 p.m. daily, it houses over 100 stalls selling a variety of European, Asian, and regional Vietnamese dishes.
The street attracts diners with its grilled skewers and various seafood delicacies, such as grilled lobster with cheese and grilled squid with chili salt. The prices of the dishes range from 7,000 to 100,000 Vietnamese dong.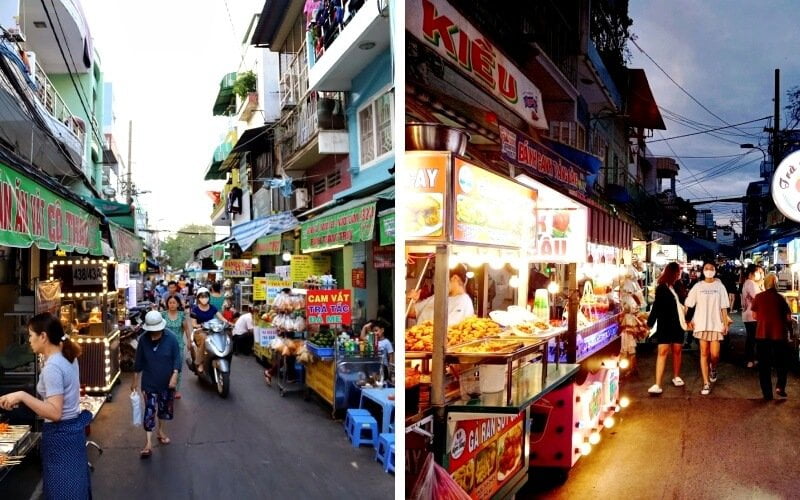 What to buy as gifts Update 09/22/2023  
Handicrafts
Handicrafts are popular gifts readily available in Ho Chi Minh City as well as in Vietnam. There are many different kinds of handicrafts such as embroidery, lacquer ware, vases, trays, rosewood boxes, wood-block prints, oil or watercolor paintings, blinds made from bamboo, reed mats, carpets, ceramics and leather work. You can easily get one in Ho Chi Minh City.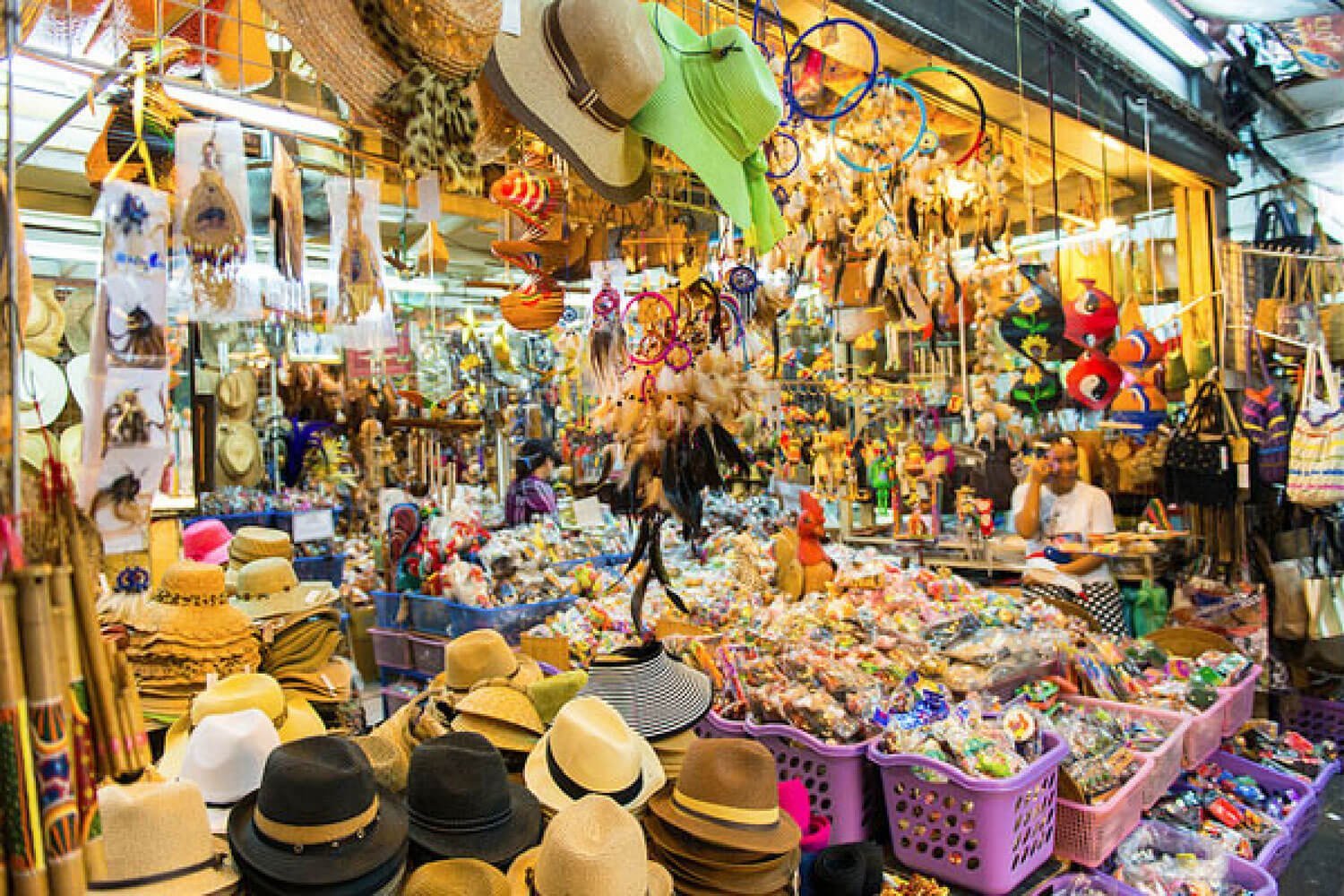 Vietnam's Traditional Dresses Update 09/22/2023 
If you visit Vietnam, you certainly can't miss Vietnamese traditional dress called "ao dai". Ao dai is famous for its unique design which is said to make the woman's body look more beautiful and attractive. You can buy ao dai in many tailor shops in Ho Chi Minh City.
Visiting a tailor shop, you can choose the type of material you like with your favorite color and beautiful patterns. Then the tailor will jot down the measurements of your body and make you an "ao dai" as your wish. The waiting time is not very long. In some places, you just need to wait 3 – 4 hours to get a pretty one with high quality.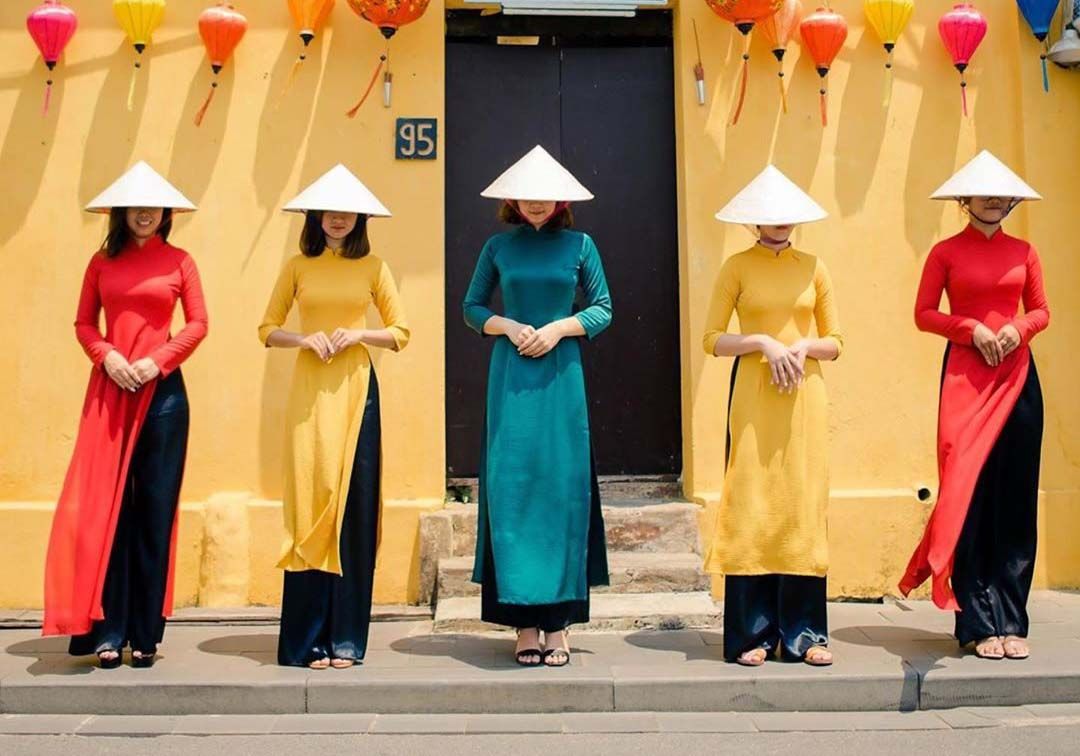 Note
Take proactive measures to protect personal belongings when in crowded places and when traveling on the road.
Tourists should avoid going out during peak hours, such as 8:00-9:30 in the morning and 17:30-19:00 in the evening, as it is prone to traffic congestion.
Check the route on the map to avoid one-way streets and lanes if traveling by motorcycle, especially in the city center.
Ho Chi Minh City has many interconnected small alleys. Tourists should refrain from entering these alleys if not familiar with the area.