Cambodia, a land steeped in rich culture and vibrant traditions, is home to a plethora of flea and street markets that pulsate with energy and offer a delightful shopping experience.
These bustling marketplaces provide a glimpse into the local way of life while showcasing an array of unique products and local crafts.
Join us on an exploration of 10 vibrant flea and street markets in Cambodia, where the spirit of commerce and cultural heritage intertwine to create an unforgettable shopping adventure.
Phsar Thmei (Central Market), Phnom Penh
Opened: 1937
Location: Kamet St. (53), Phnom Penh
Architectural style: Art Deco
Architects: Jean Desbois, Louis Chauchon
Located in the heart of Phnom Penh, Phsar Thmei, also known as the Central Market, is an architectural gem with its iconic yellow dome. This bustling market offers an impressive variety of goods, from clothing and accessories to electronics and souvenirs. Lose yourself in the labyrinthine alleys and embrace the vibrant atmosphere as you engage in friendly haggling with local vendors.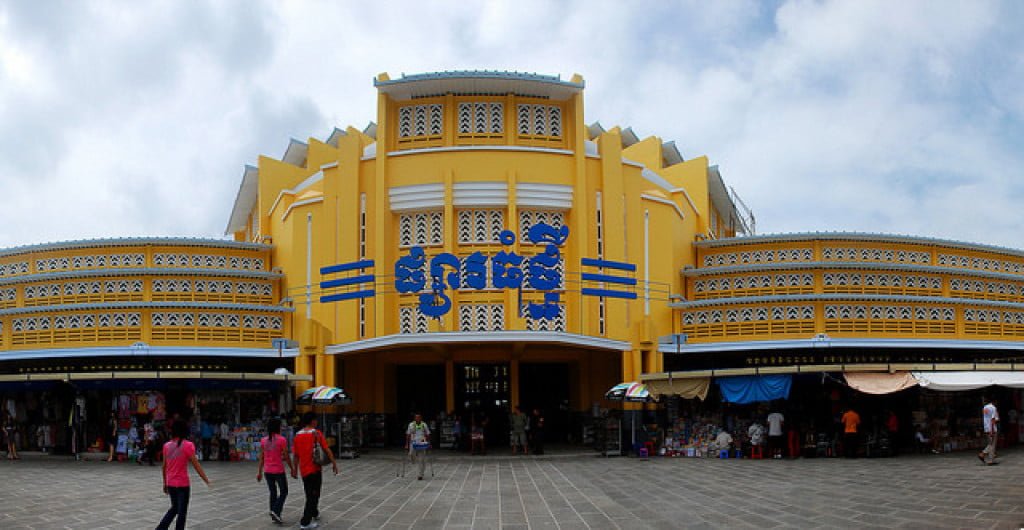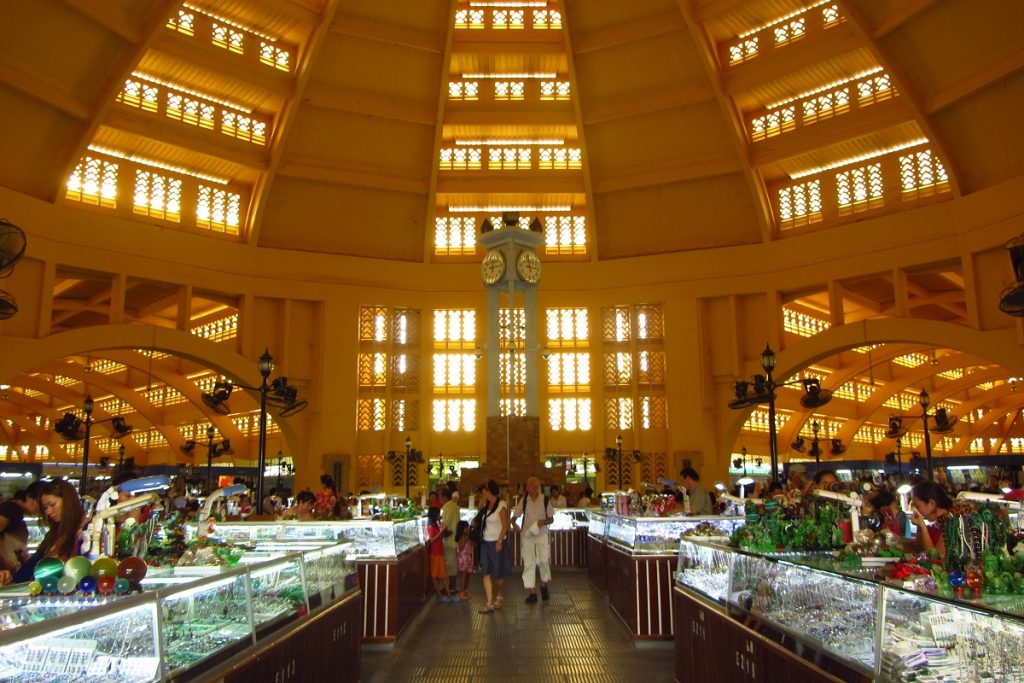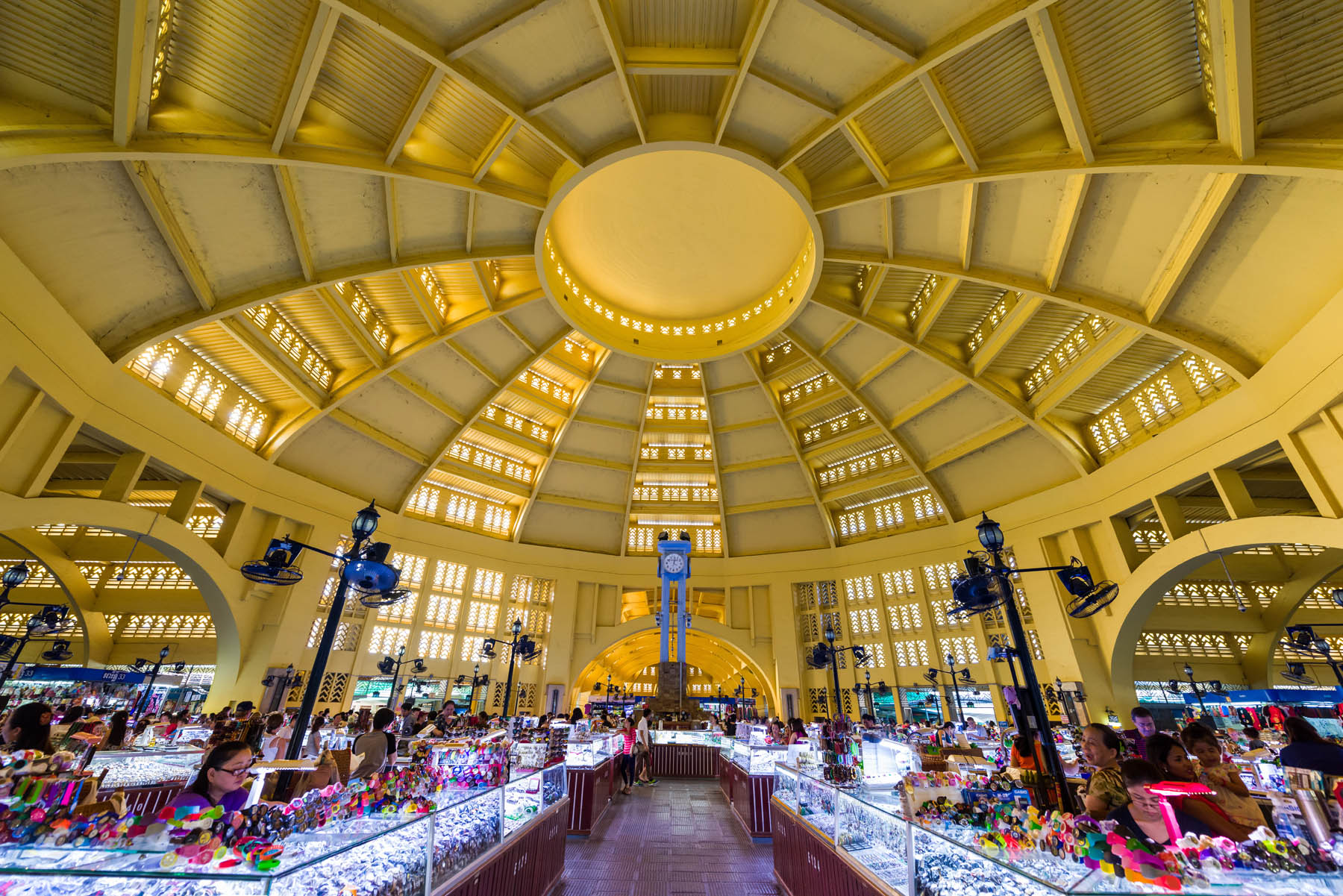 Phsar Chas (Old Market), Siem Reap
Address: 9V34+G3G, Krong Siem Reap, Cambodia
Hours: Open 6AM Closes 9 PM
 Embodying the timeless charm of Siem Reap, Phsar Chas, or the Old Market, is a captivating destination for shoppers. Explore the narrow lanes lined with stalls selling a myriad of items, including handicrafts, textiles, spices, and fresh produce. Immerse yourself in the authentic Khmer ambiance and savor the flavors of local street food.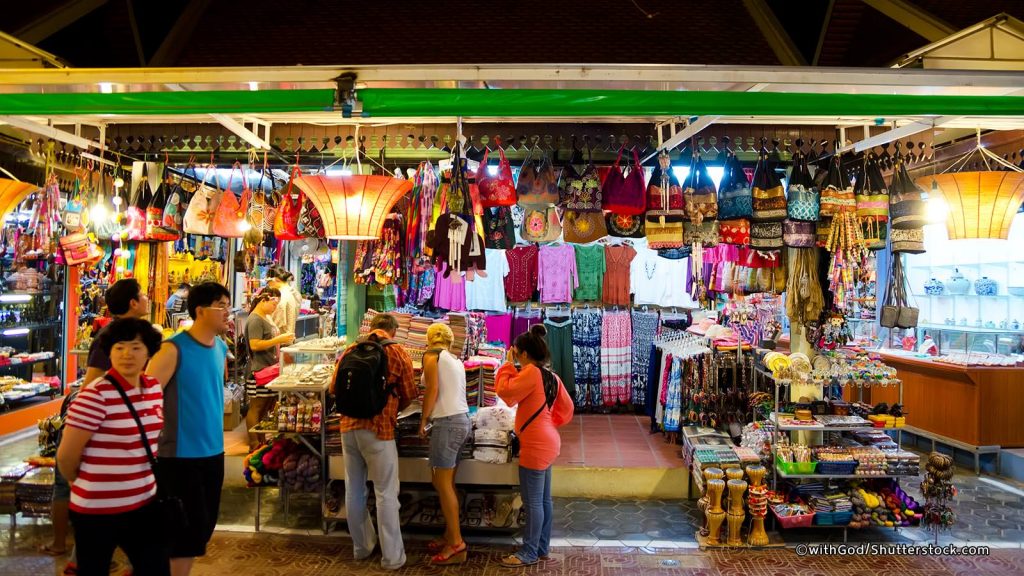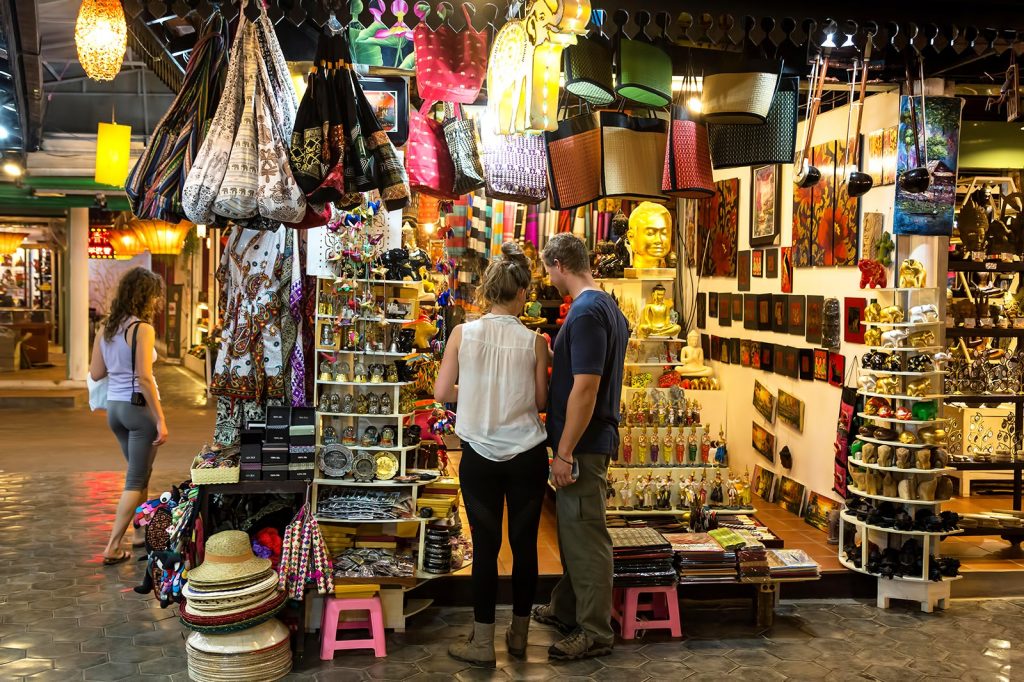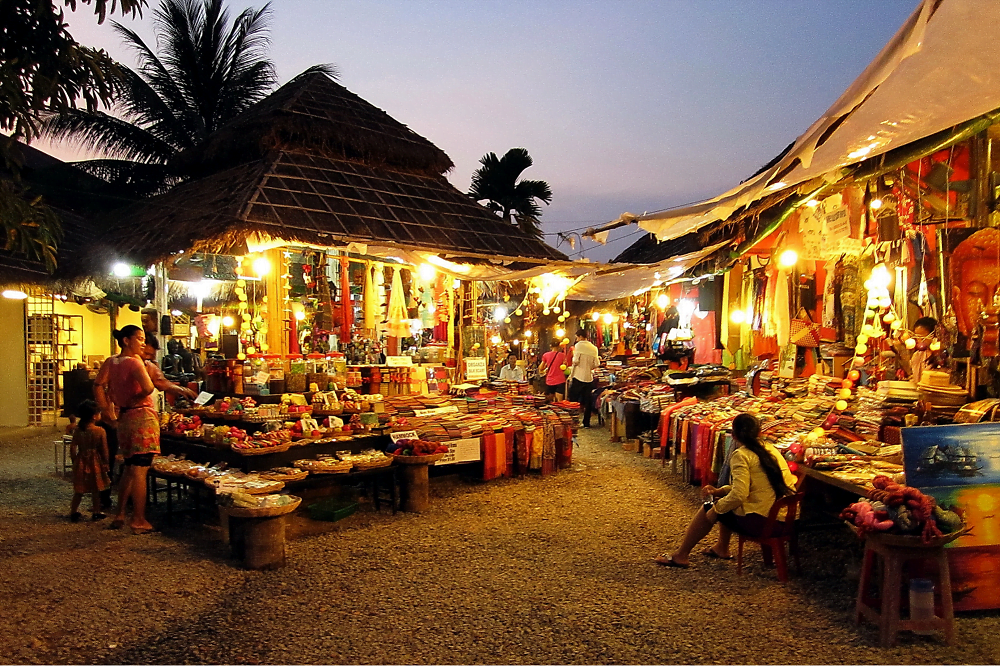 Angkor Night Market, Siem Reap
Nestled near the majestic Angkor Wat, the Angkor Night Market is a must-visit for those seeking a blend of tradition and contemporary craftsmanship. Discover unique handicrafts, artworks, clothing, and accessories, all handmade by local artisans. Let the vibrant colors and intricate designs transport you into the enchanting world of Cambodian craftsmanship.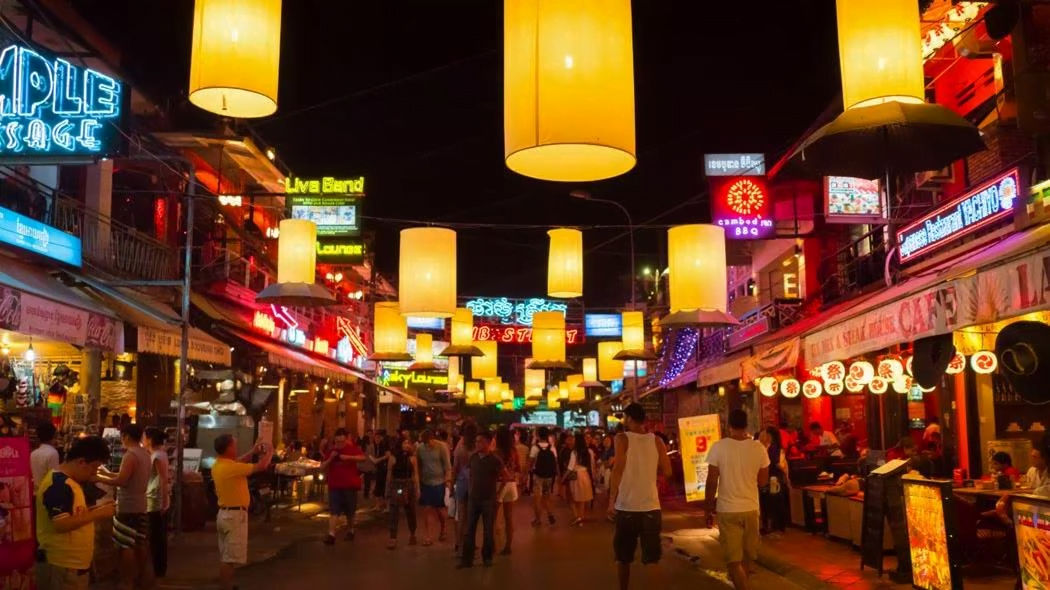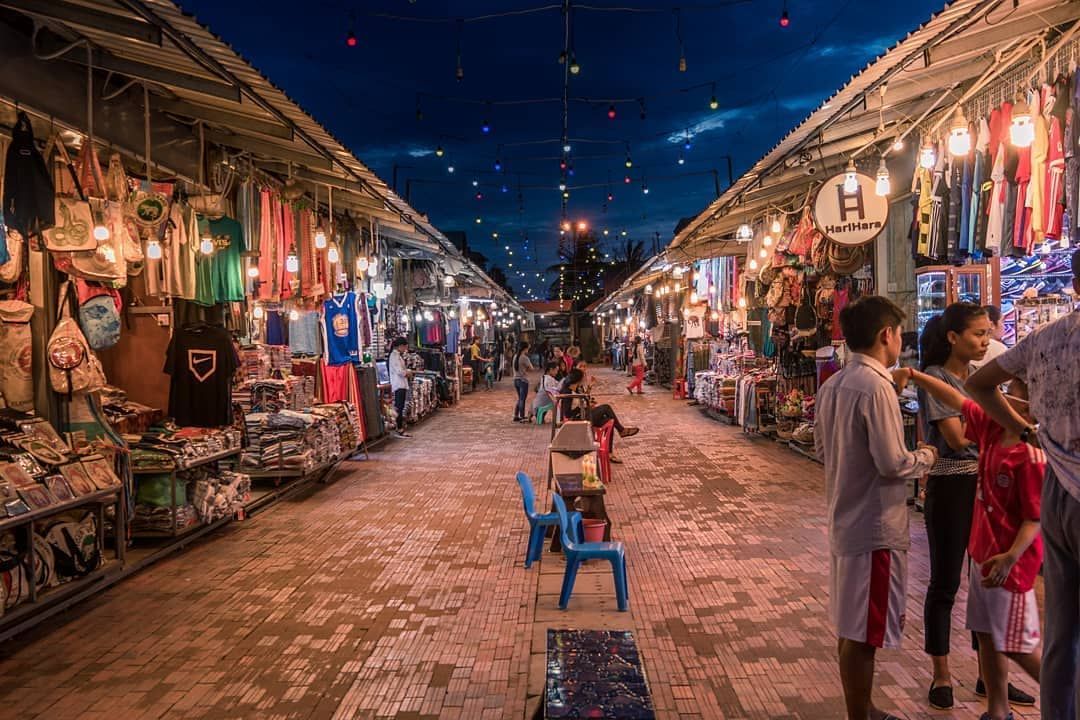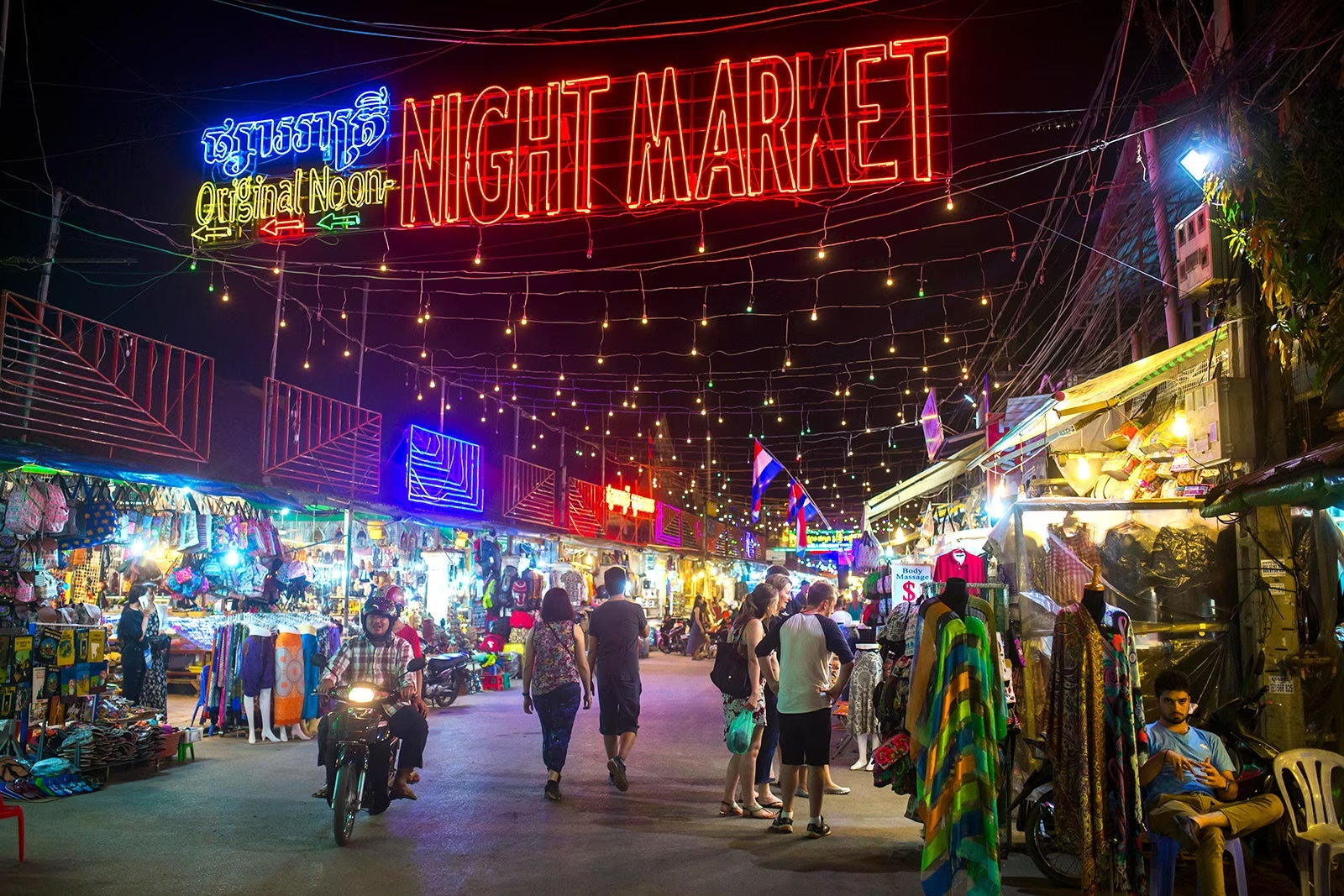 Phsar Kandal (Central Market), Phnom Penh
Address: St.13 Preah Ang Eng St. (13), Phnom Penh, Cambodia
Phsar Kandal, also referred to as the Central Market, stands as a testament to Phnom Penh's history and architectural beauty. Step into this bustling marketplace and browse through a wide array of products, including clothing, jewelry, electronics, and souvenirs. Experience the vibrant energy as locals and tourists converge to partake in the lively atmosphere.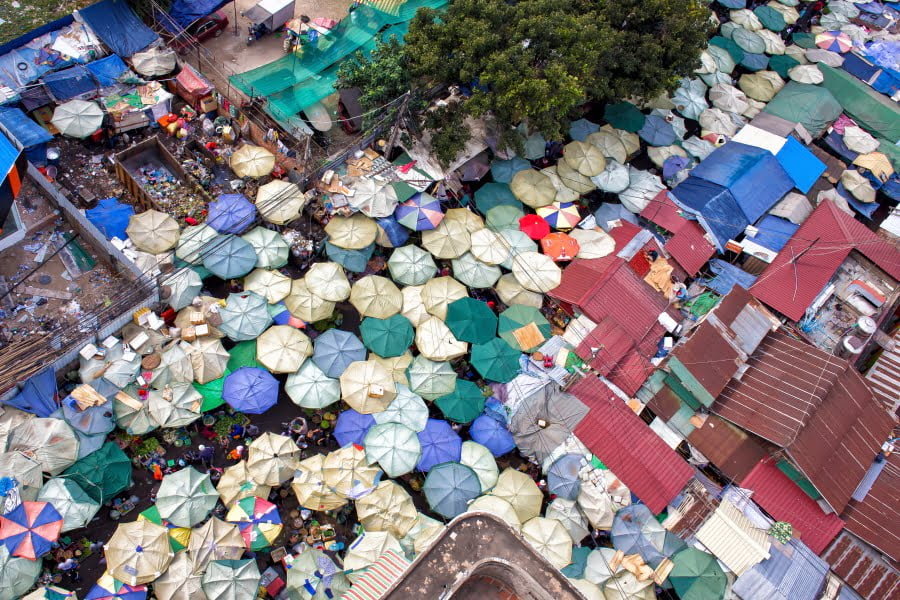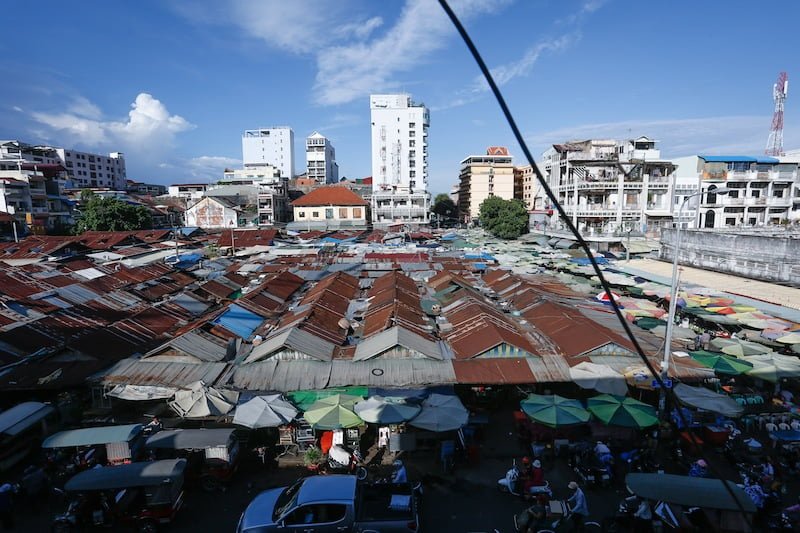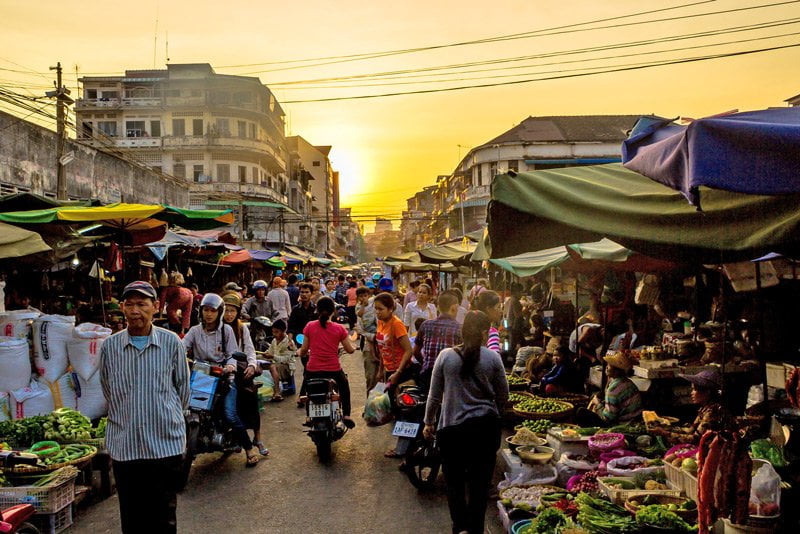 Russian Market (Phsar Tuol Tom Poung), Phnom Penh
Address: St. 163 Corner of St. 440, Phnom Penh, Cambodia Phnom Penh, 12310, Cambodia
The Russian Market, known locally as Phsar Tuol Tom Poung, is a favorite among locals and visitors alike. Explore the vibrant stalls adorned with traditional crafts, clothing, textiles, and jewelry. Allow yourself to be captivated by the bustling atmosphere and immerse yourself in the charm of this lively market.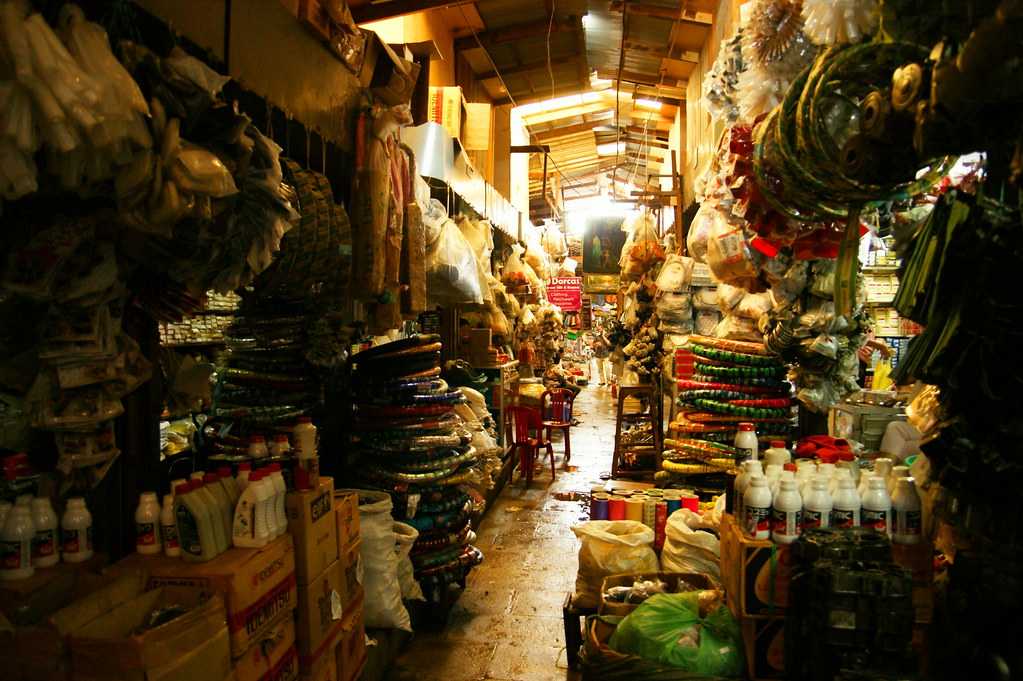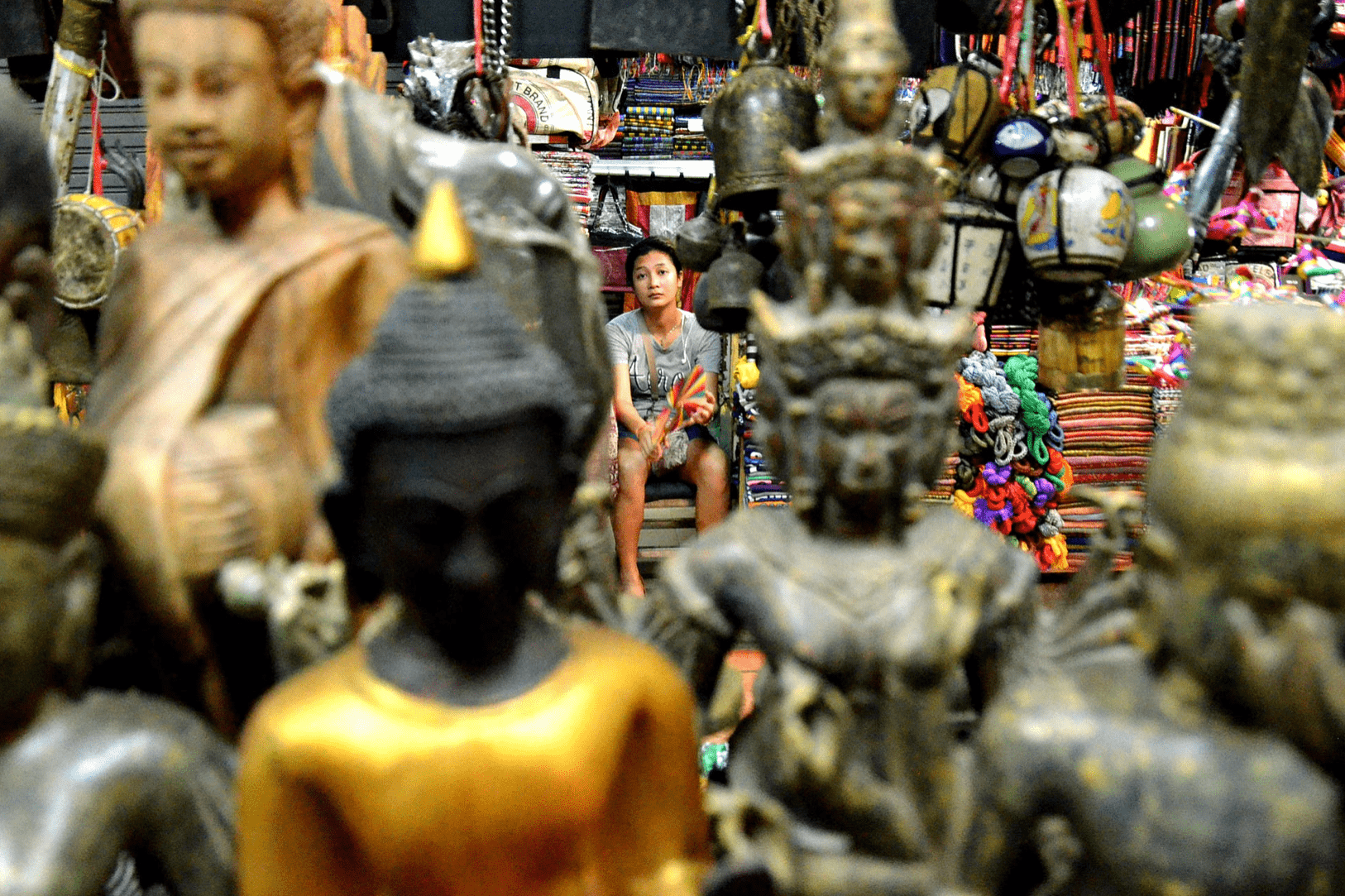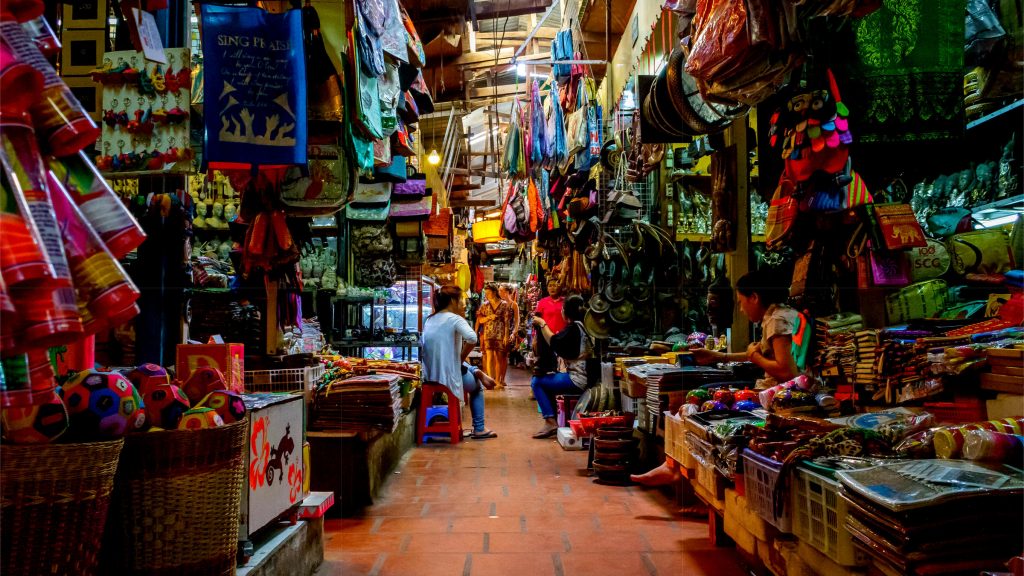 Kampot Night Market, Kampot
Address: J56J+HG8, Krong Kampot, Cambodia
In the serene town of Kampot, the Kampot Night Market comes alive with its lively ambiance and eclectic offerings. Indulge in local delicacies, explore stalls selling handmade crafts and souvenirs, and enjoy live performances by local artists. This night market offers a unique opportunity to immerse yourself in the cultural fabric of Kampot.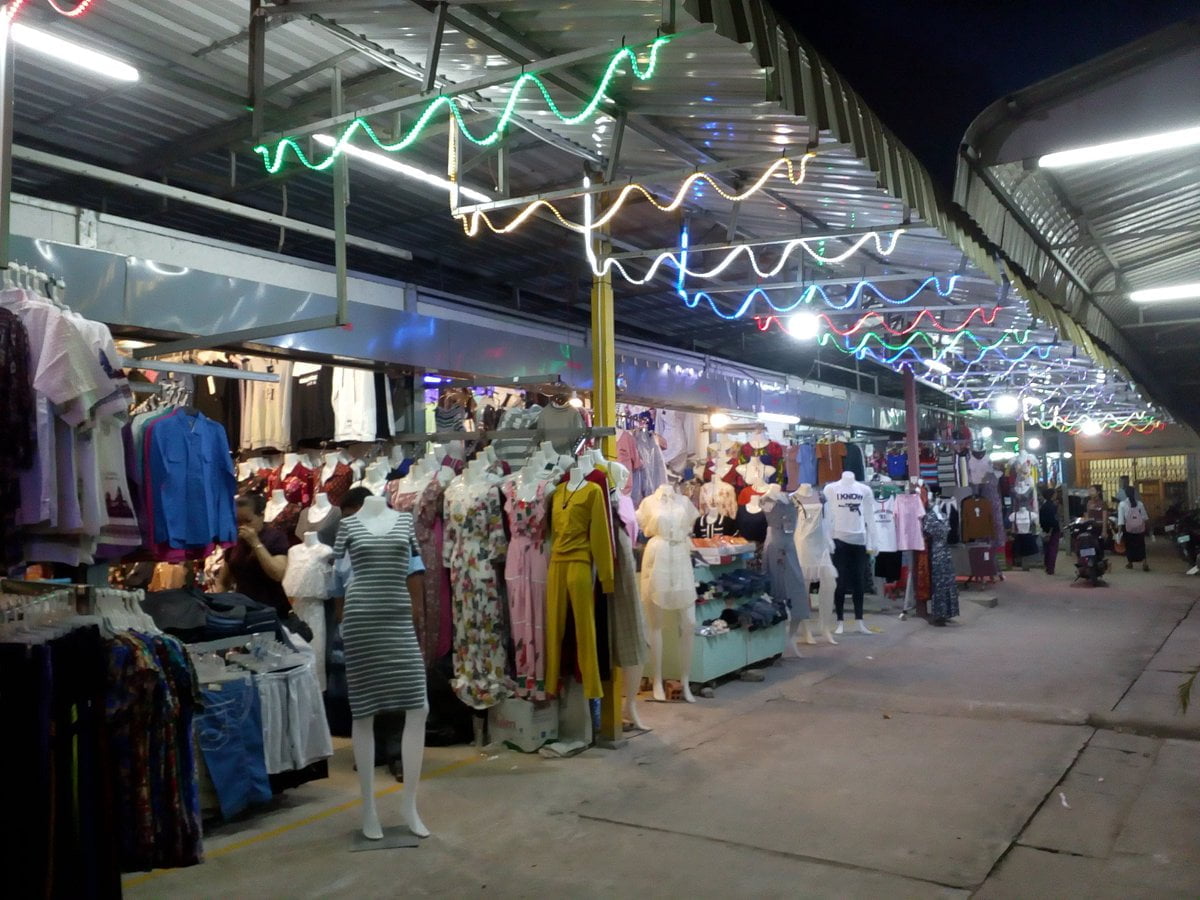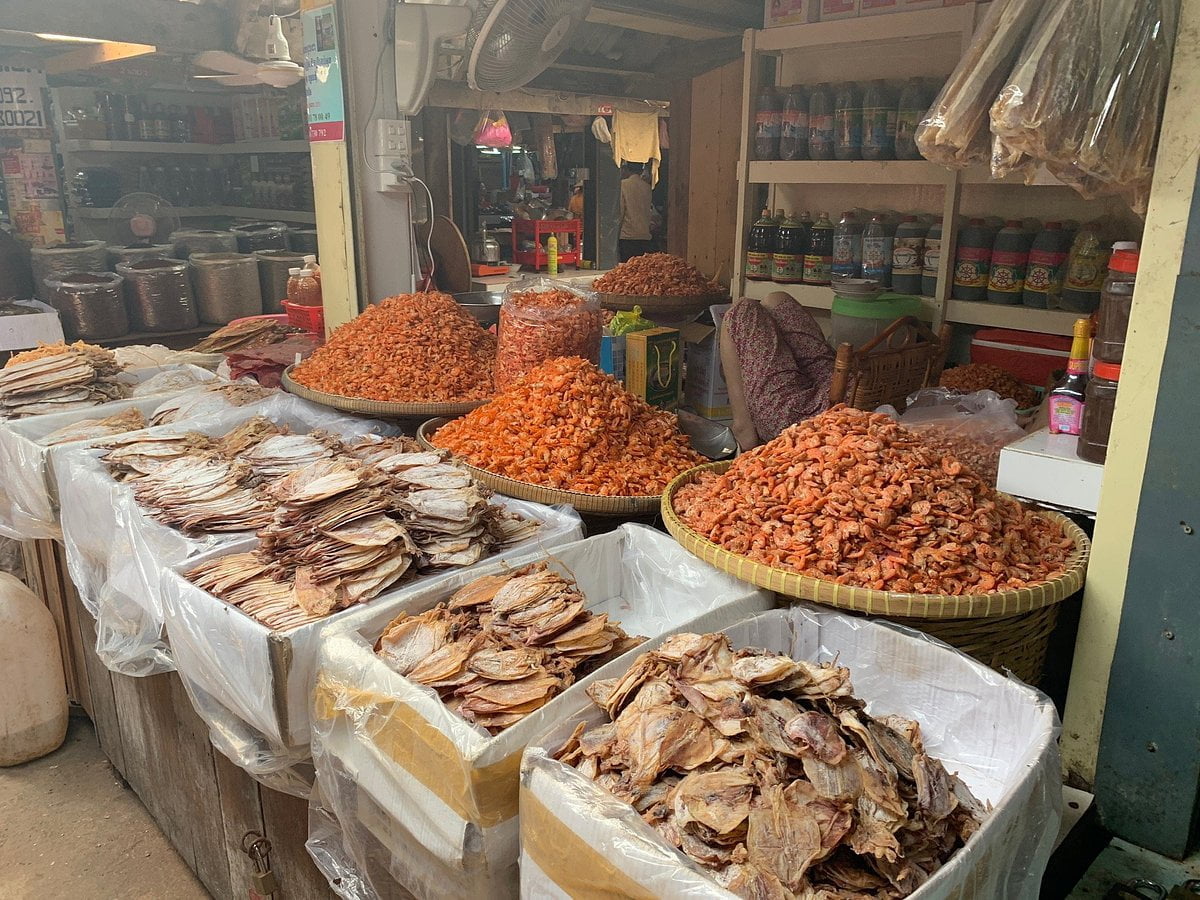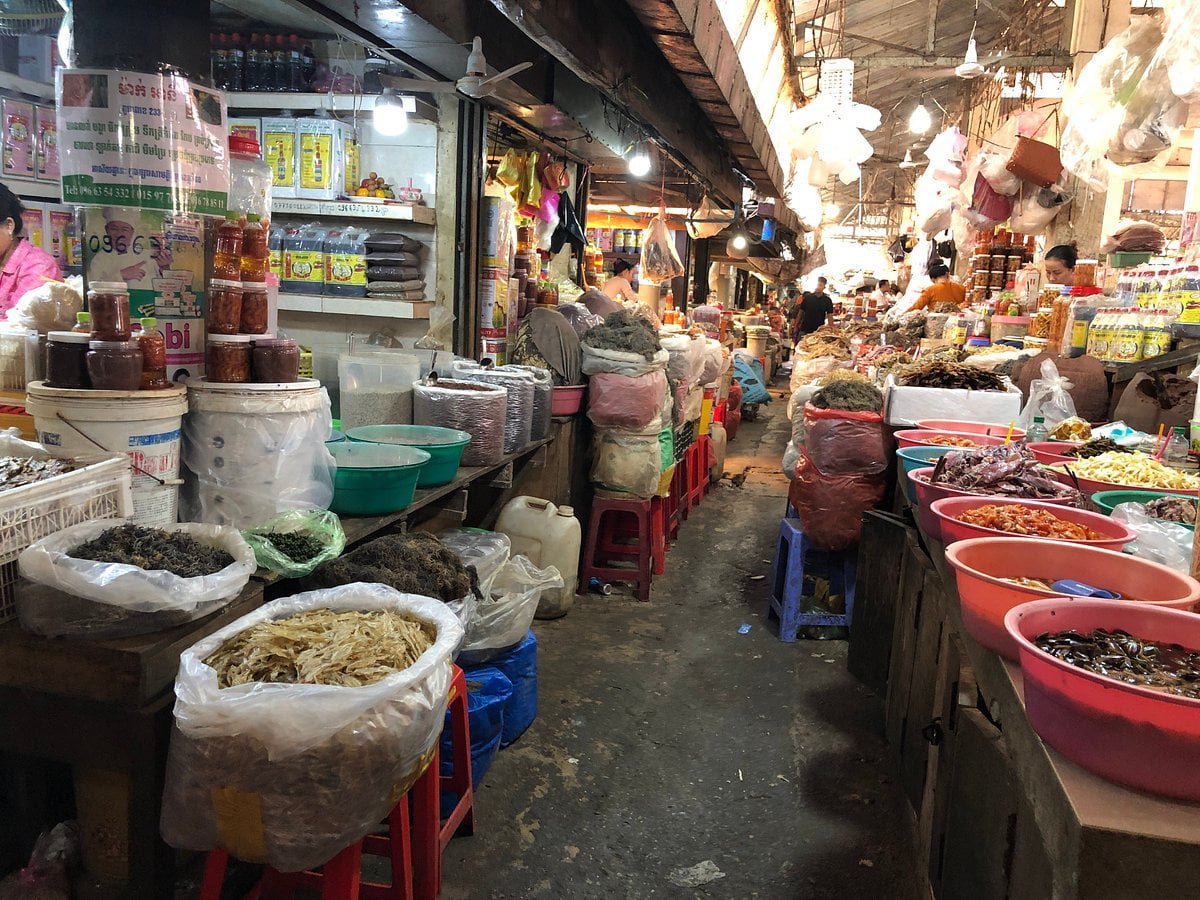 Battambang Night Market, Battambang
Address: 35VX+8GF, Krong Battambang, Cambodia
Battambang Night Market is a vibrant and colorful destination that showcases the artistic talents of local craftsmen. Discover an array of handmade products, including paintings, sculptures, textiles, and accessories. Engage with friendly vendors, soak up the lively atmosphere, and support the local artistic community.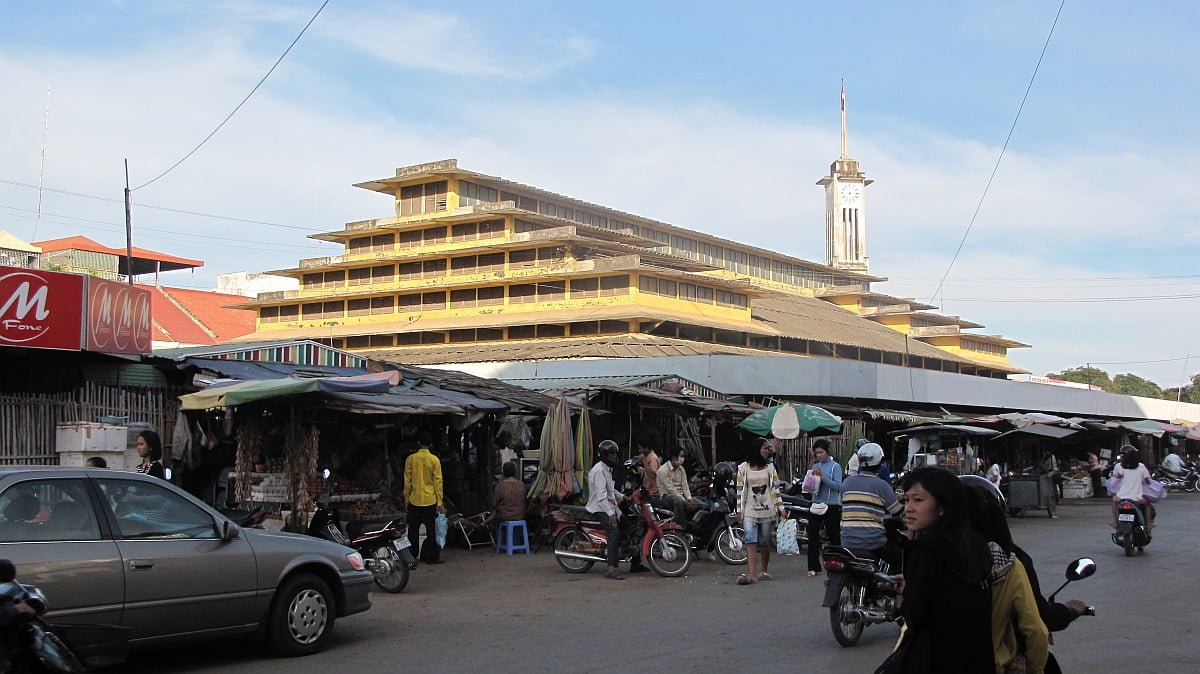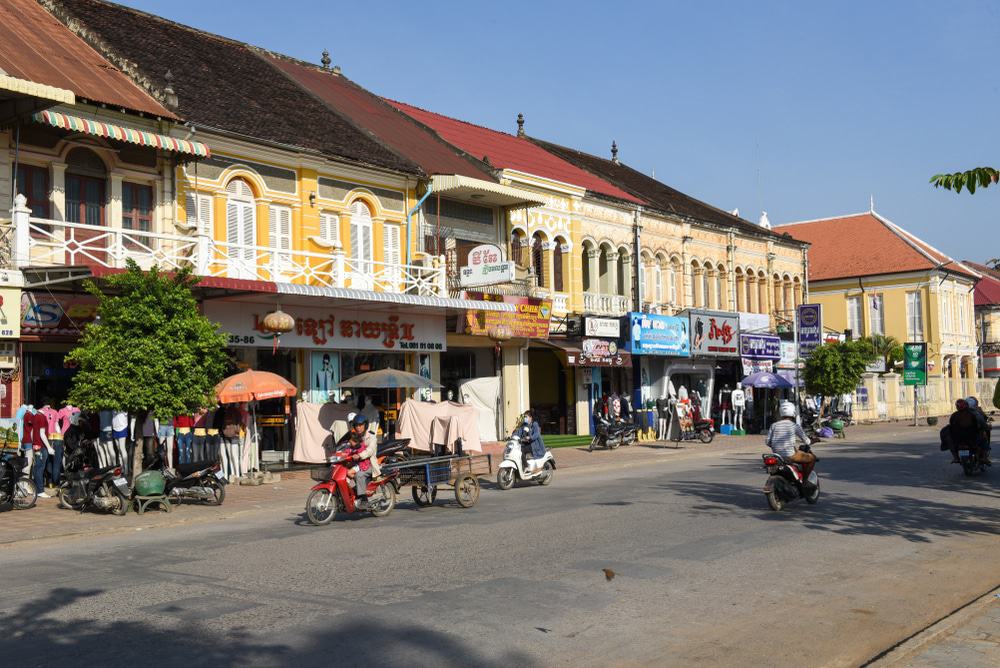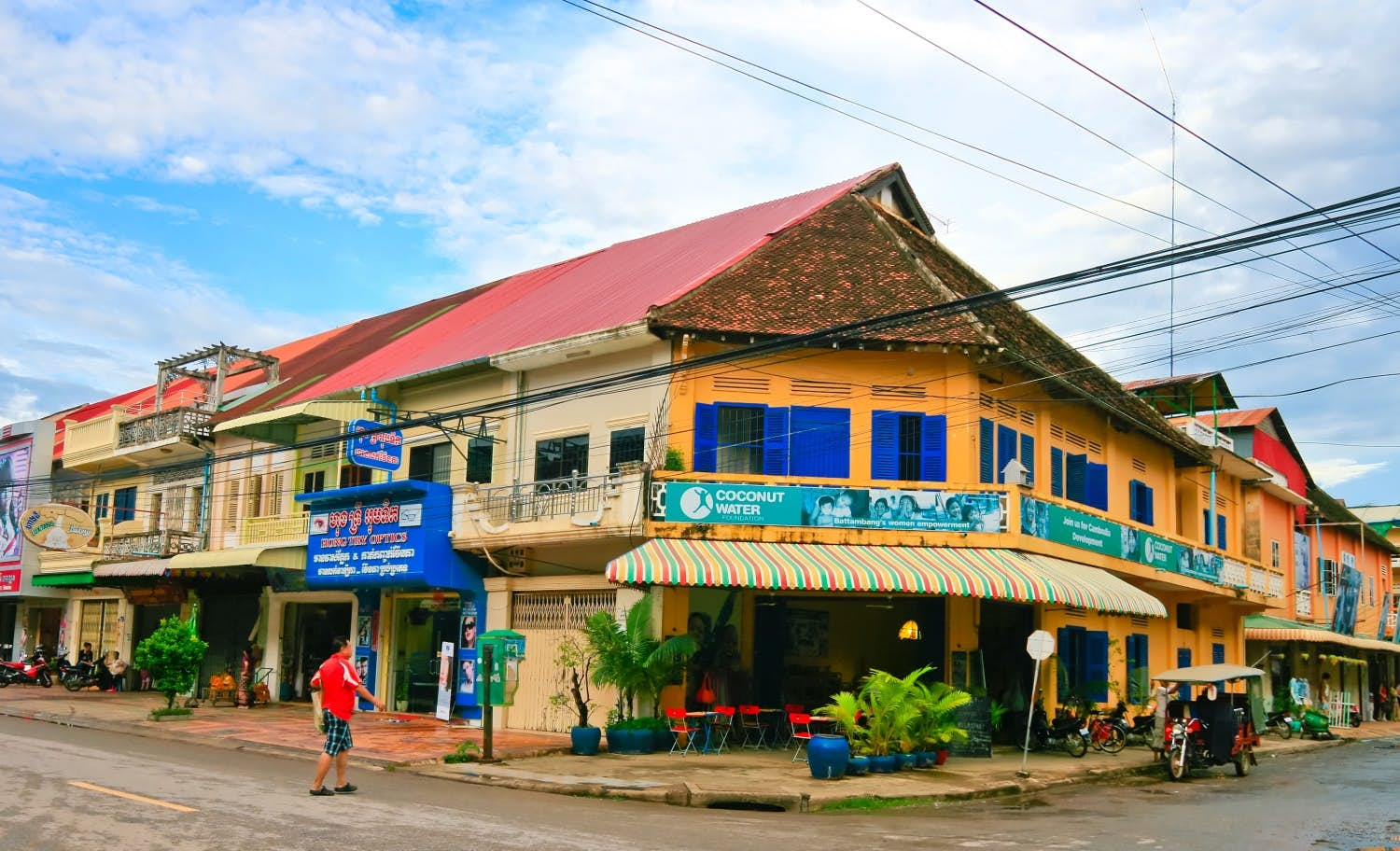 Phnom Penh Night Market, Phnom Penh
Address: Preah Sisowath Quay, Phnom Penh, Cambodia
Situated along the picturesque riverfront, the Phnom Penh Night Market is a sensory feast for visitors. Wander through a maze of stalls selling clothing, accessories, and handicrafts. Indulge in local street food and immerse yourself in the vibrant atmosphere as the market comes alive in the evening.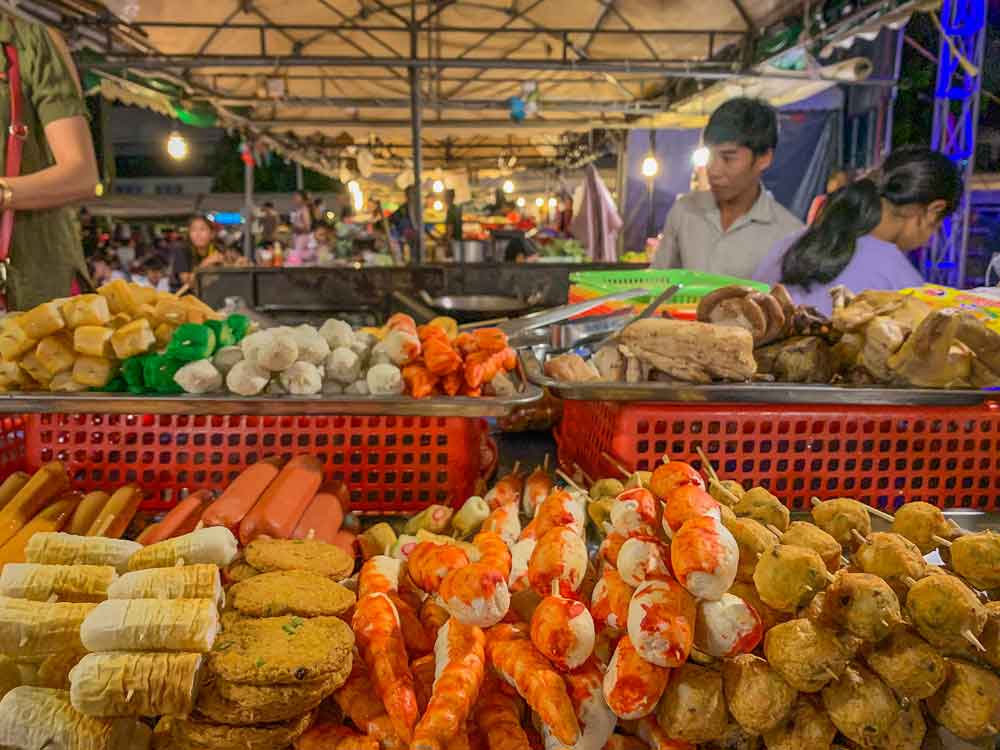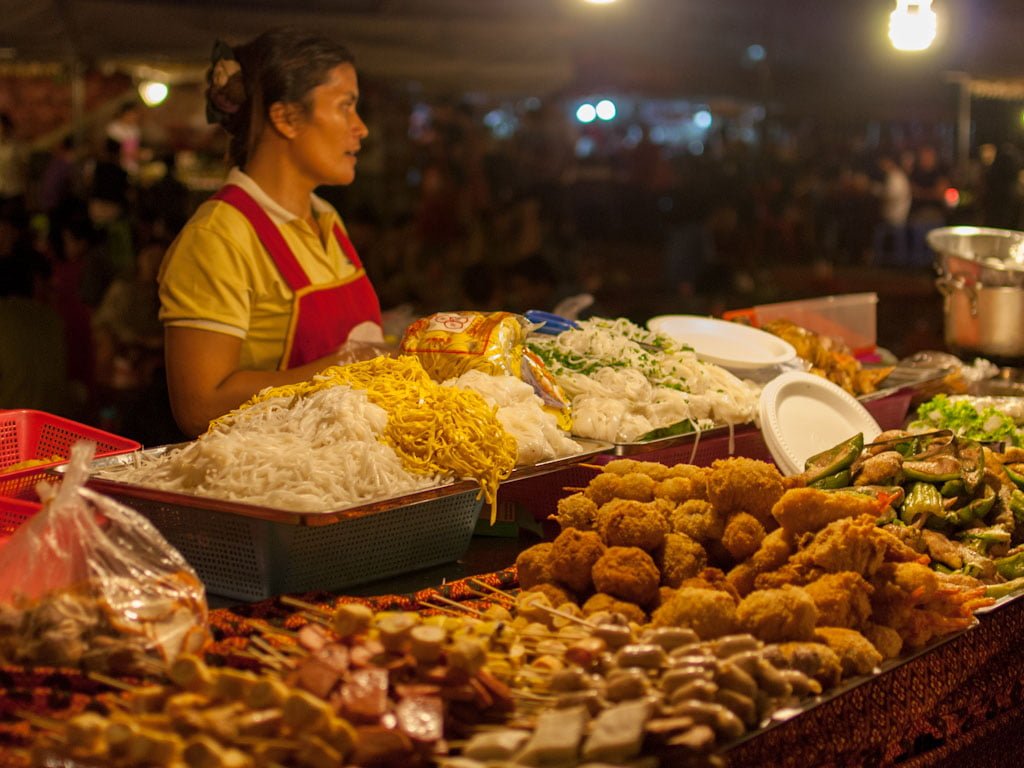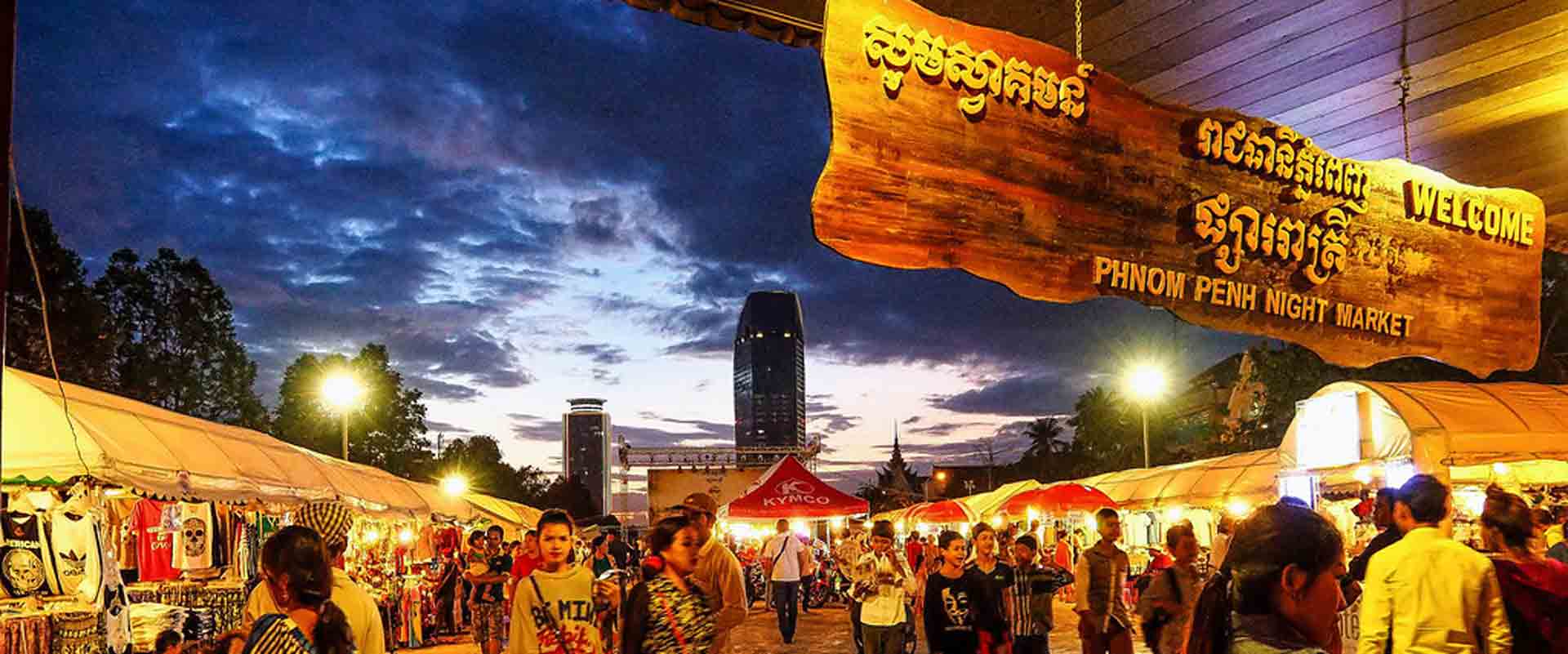 Artisans Angkor, Siem Reap
Address: Chantiers-Ecoles Stung Thmey, Street, Krong Siem Reap, Cambodia
For those seeking high-quality craftsmanship, Artisans Angkor in Siem Reap is a haven of traditional Khmer artistry. Witness artisans at work as they create intricate sculptures, carvings, paintings, and textiles. Take home a unique piece of Cambodian art and support the preservation of these ancient crafts.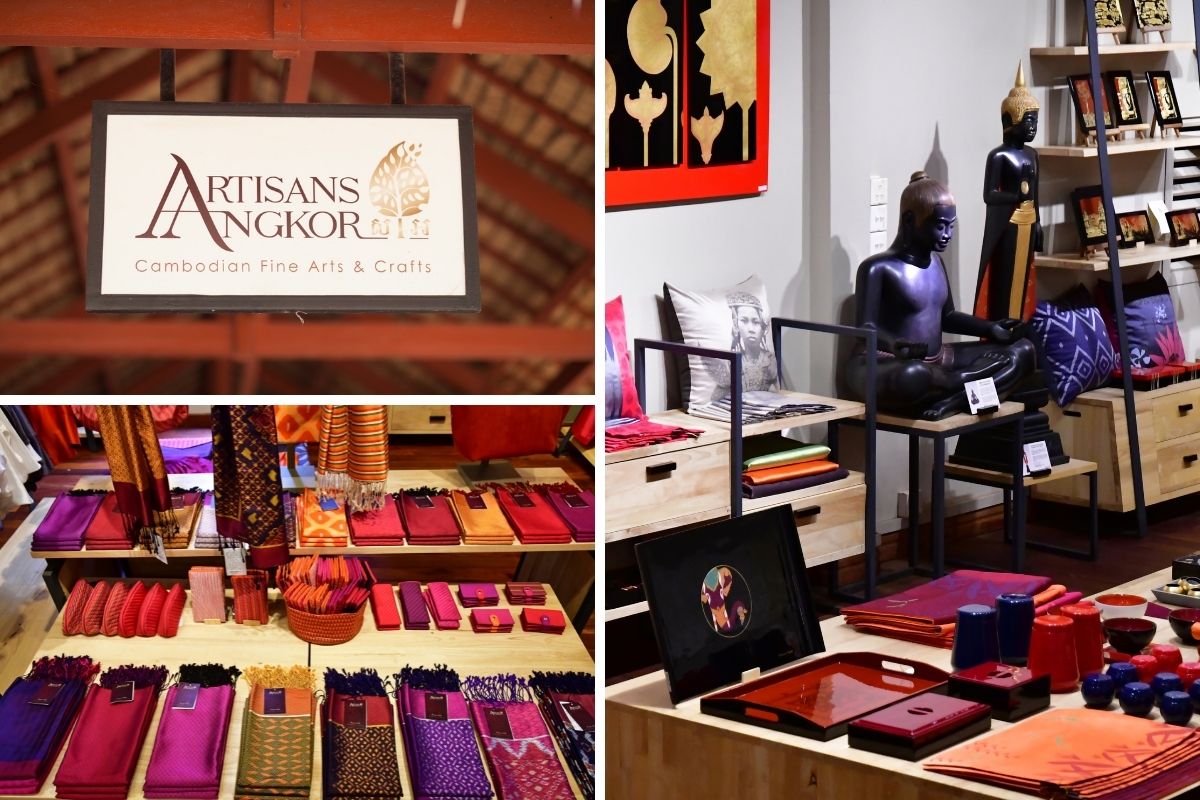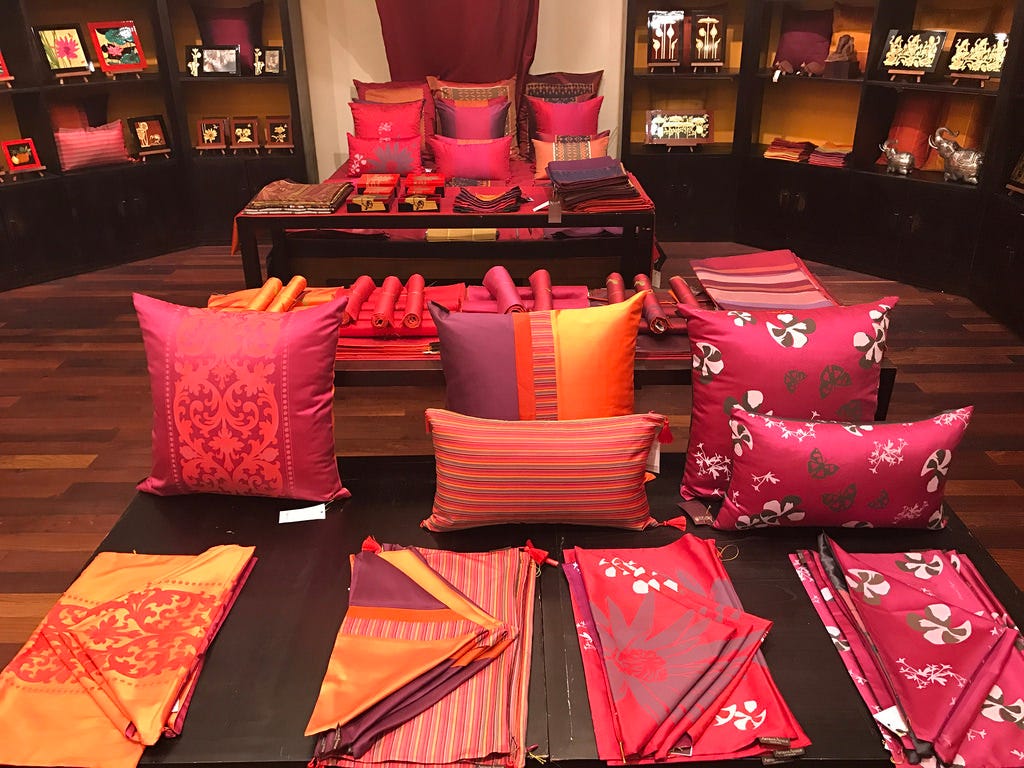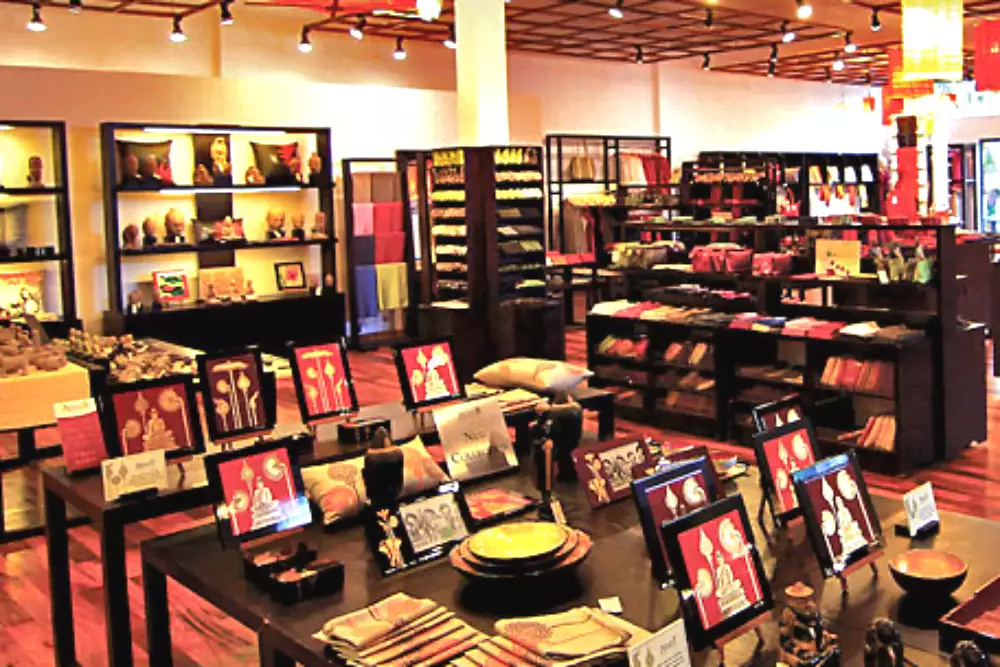 Phsar Leu Thom Thmey, Sihanoukville
Address: JGFJ+428, 7 Makara St, Preah Sihanouk, Cambodia
In the coastal town of Sihanoukville, Phsar Leu Thom Thmey attracts locals and tourists alike with its bustling ambiance. Explore the stalls brimming with fresh seafood, local produce, clothing, and accessories. Immerse yourself in the vibrant colors and sounds of this coastal market.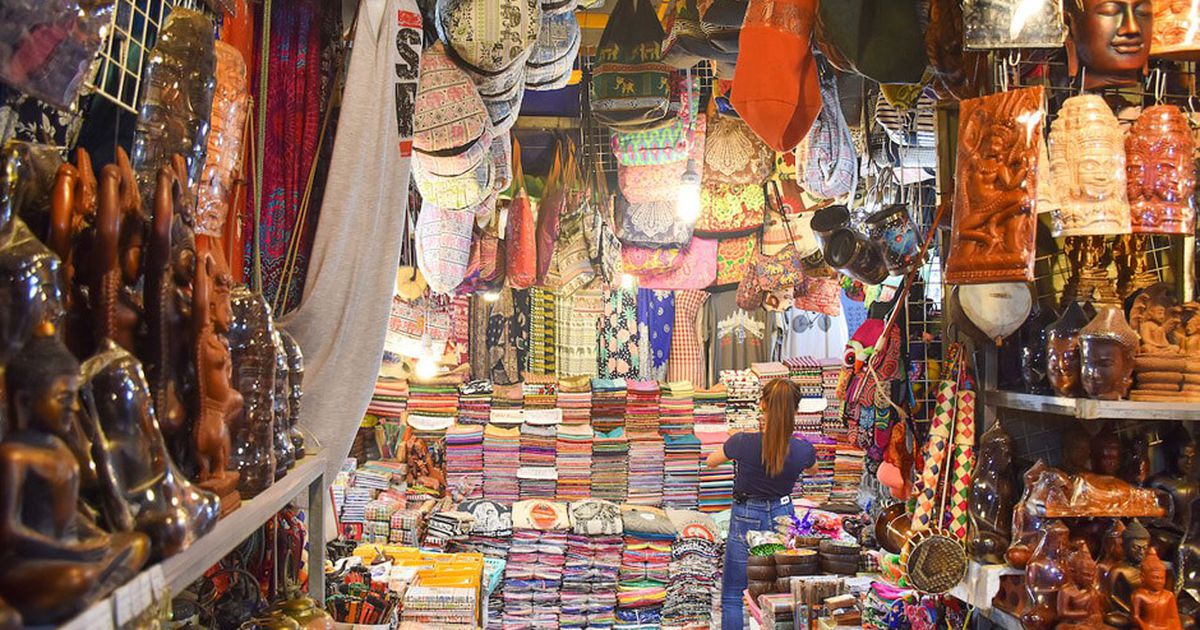 Embark on a journey through Cambodia's vibrant flea and street markets, where cultural heritage and commerce intertwine. Immerse yourself in the lively atmosphere, discover unique treasures, and create lasting memories as you explore the vibrant landscapes of Cambodia.