Once known as the 'Pearl of Asia' in the 1920s, Phnom Penh, Cambodia still retains its allure with numerous architectural landmarks characteristic of the Khmer people and French colonial buildings. Explore the Cambodia travel guide through the following article! Update 09/22/2023  
Overview of Cambodia Tourism Update 09/22/2023  
The Kingdom of Cambodia is a popular destination in Southeast Asia, attracting tourists with its ancient historical sites such as the Angkor Wat complex, Angkor Thom, the Tonle Sap Lake, and the Mekong River, along with beautiful beaches and islands like Sihanoukville, Koh Rong, and Koh Thmei.
Cambodia tourism also offers incredible experiences for Buddhist enthusiasts, as the country is home to many Buddhist architectural structures. It is also appealing to those who enjoy exploring the remnants of the past, as well as nature lovers who appreciate the pristine beauty of the landscape.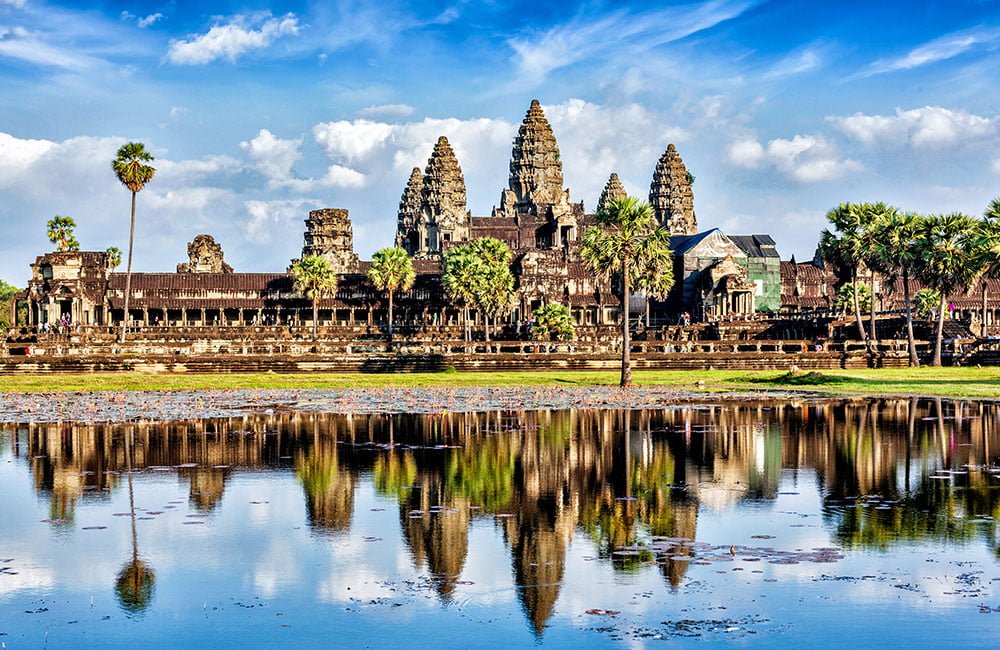 Ideal Time for Traveling to Cambodia Update 09/22/2023  
The climate in Cambodia is similar to that of southern Vietnam, with two seasons: the rainy season and the dry season. The rainy season lasts from May to October, while the dry season, characterized by sunny and dry weather, extends from November to March.
Therefore, the ideal time for traveling to Cambodia is from November to February, suitable for sightseeing and exploration. Especially, starting from mid-November, tourists can experience the water festival and boat racing.
If you wish to experience the traditional Khmer New Year, it is recommended to plan your trip in April.
Transportation in Cambodia Update 09/22/2023 
In the city, you can choose various friendly means of transportation such as walking to sightsee, renting bicycles, motorcycles, taxis, or calling a tuk-tuk, a fascinating cultural feature on the streets. With a tuk-tuk, you can travel in a group of four. Before getting on the tuk-tuk, remember to negotiate the price beforehand. For a 4-kilometer journey, it would cost around $4.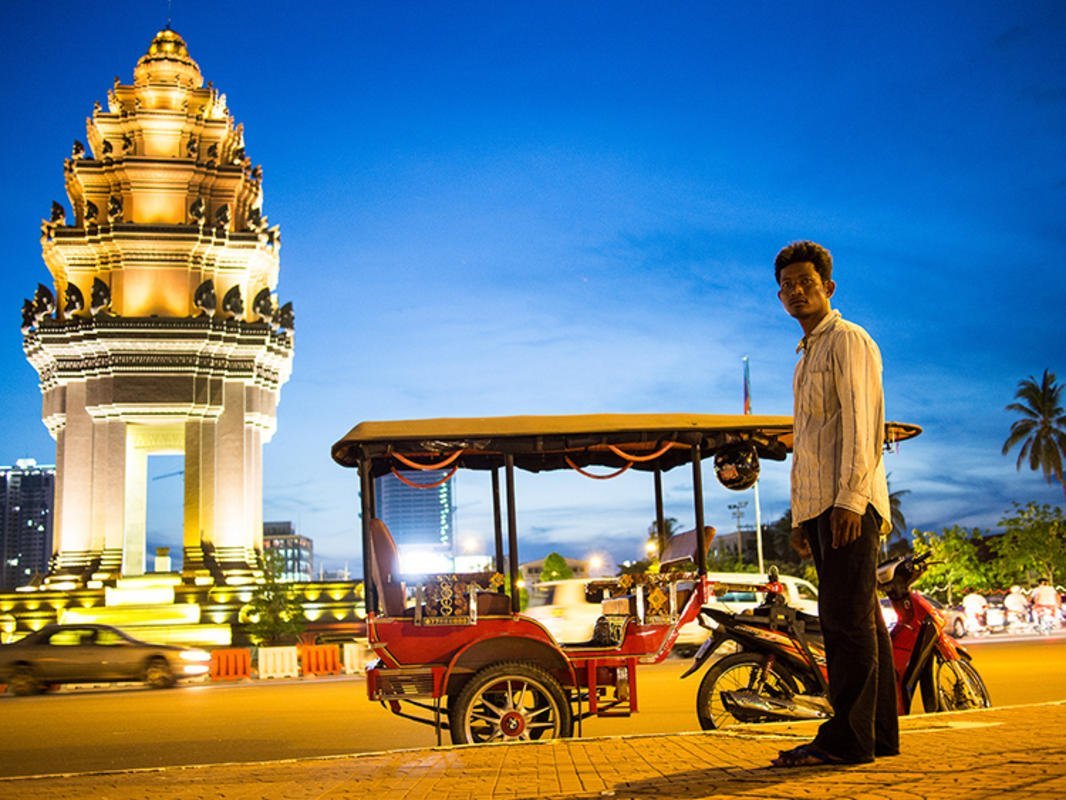 Cambodian Cuisine
Bai sach chrouk – Grilled Pork with Rice
Bai sach chrouk is one of the simplest dishes in Cambodian cuisine. Thinly sliced pork is grilled over charcoal. Sometimes, the pork is marinated with coconut milk or garlic, giving bai sach chrouk different flavors in different regions. It is served with broken rice, pickled cucumbers and radishes, ginger, and a bowl of flavorful broth with fresh spring onions and fragrant fried shallots.
Red Khmer Curry
Unlike spicy Thai curry, Red Khmer Curry is primarily flavored with coconut milk and does not contain chili powder. It is made with various meats such as beef, fish, or chicken, accompanied by eggplant, long beans, potatoes, fresh coconut milk, lemongrass, and kroeung (a Khmer spice paste). Red Khmer Curry is served with bread.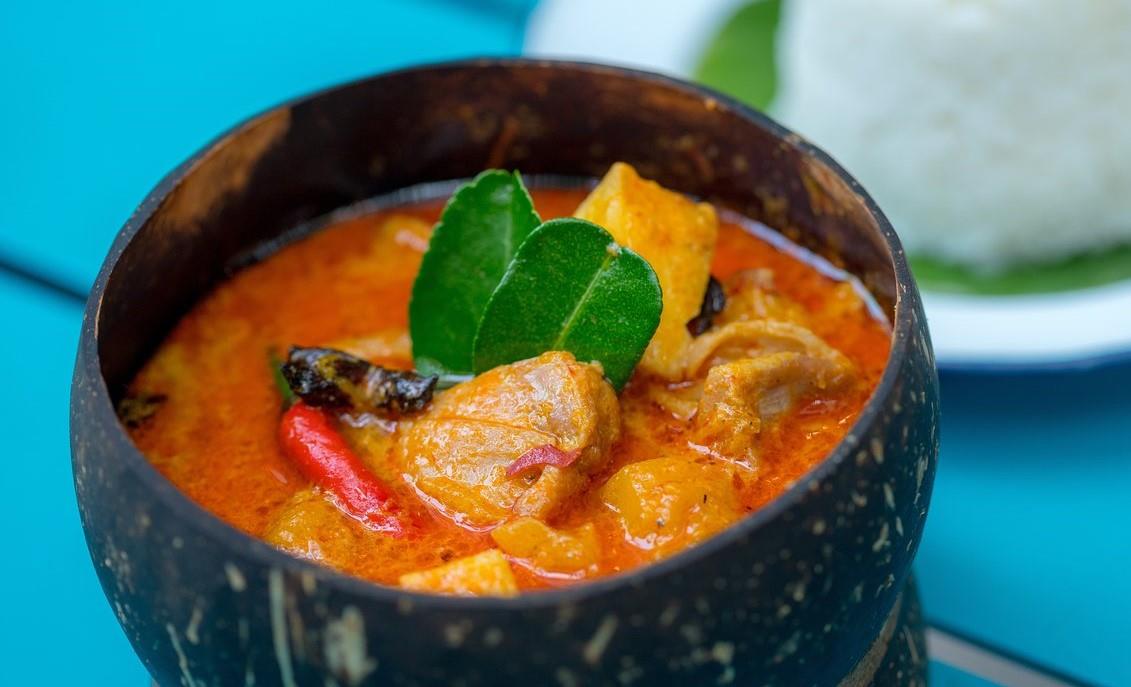 Lap Khmer – Khmer Beef Lime Salad
Khmer Beef Lime Salad consists of thinly sliced beef that is lightly blanched or made rare with lime juice. It is mixed with lemongrass, onions, garlic, fish sauce, basil, mint, long beans, and fresh pepper. The beef provides a sweet and savory taste, while the dish also has a slight spiciness from chili slices.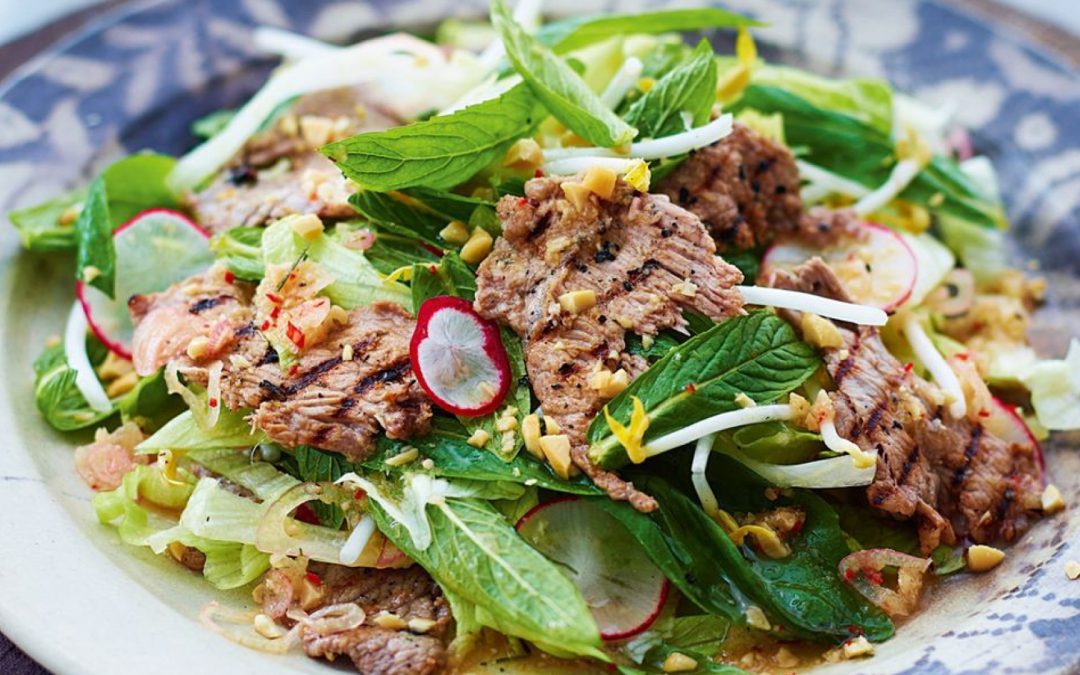 Nom banh chok – Khmer Noodle Soup
Nom banh chok consists of rice noodles, green curry with fish, lemongrass, turmeric, and lime. Fresh mint leaves, long beans, banana flower, pickled cucumber, and various green vegetables are also served with nom banh chok.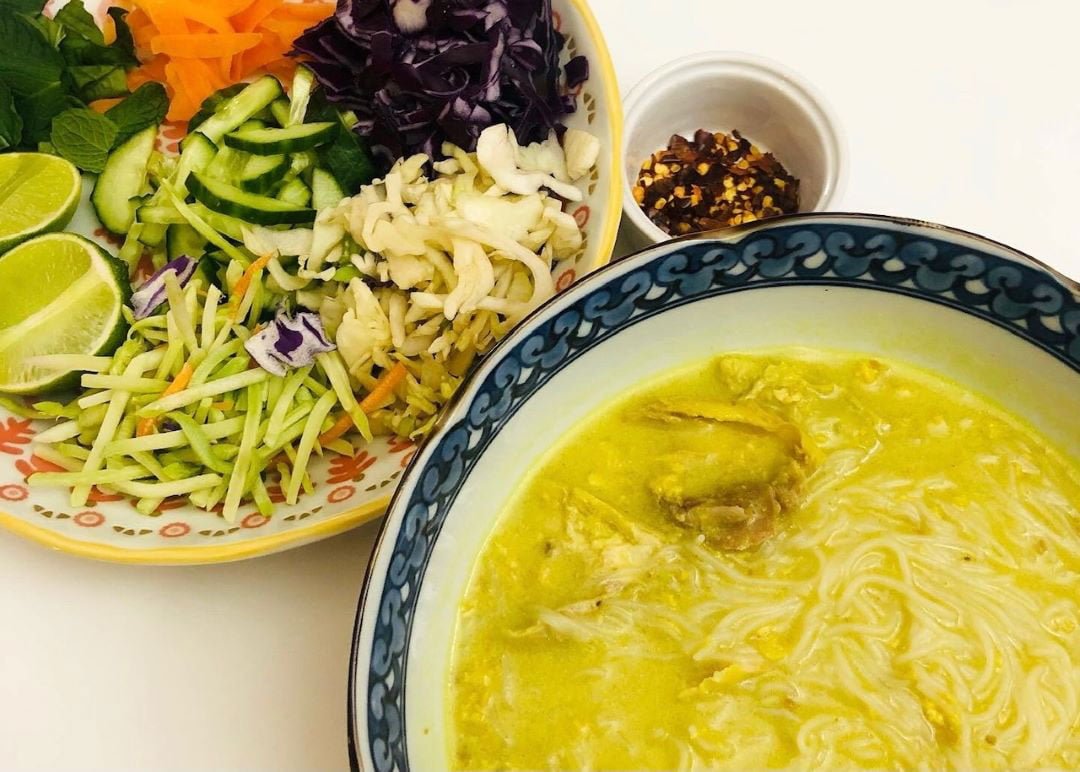 Kdam chaa
Kdam chaa is a specialty of the town of Kep, Cambodia. The famous crab market in the town is known for its fried crab served with Kampot green pepper. You can only enjoy fresh Kampot pepper when traveling to Cambodia.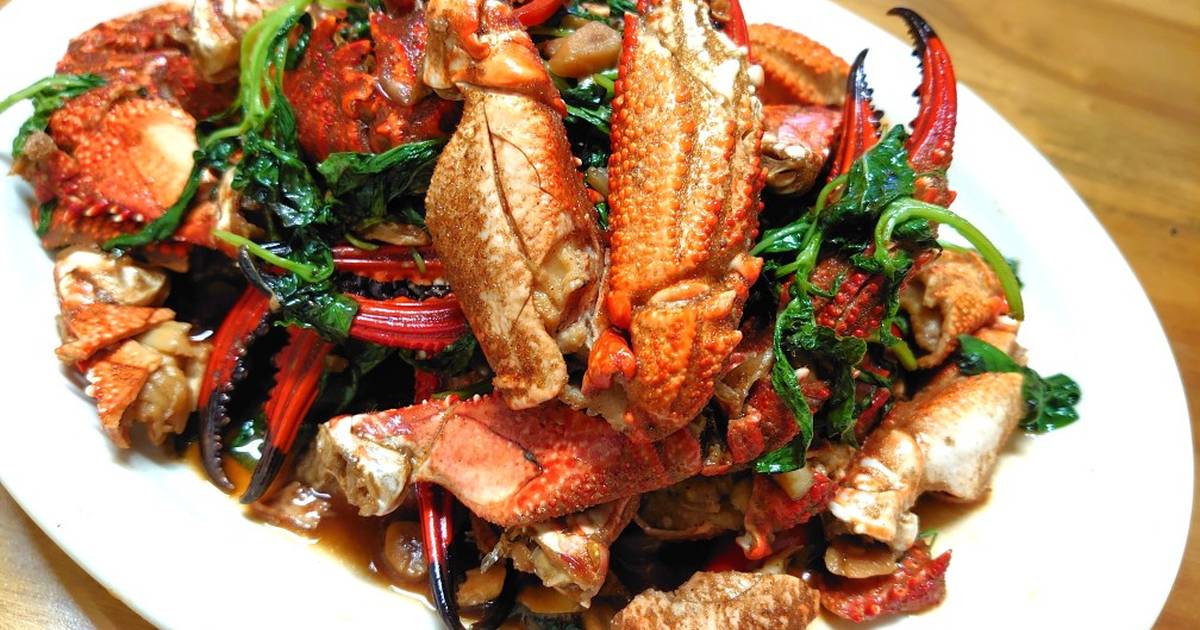 Red Ants with Beef and Basil
Red ants are evenly spread on a pan along with ginger, lemongrass, garlic, basil, turmeric, and thinly sliced beef. The flavor of this dish becomes more robust when adding more chili. Red ants can be eaten with rice.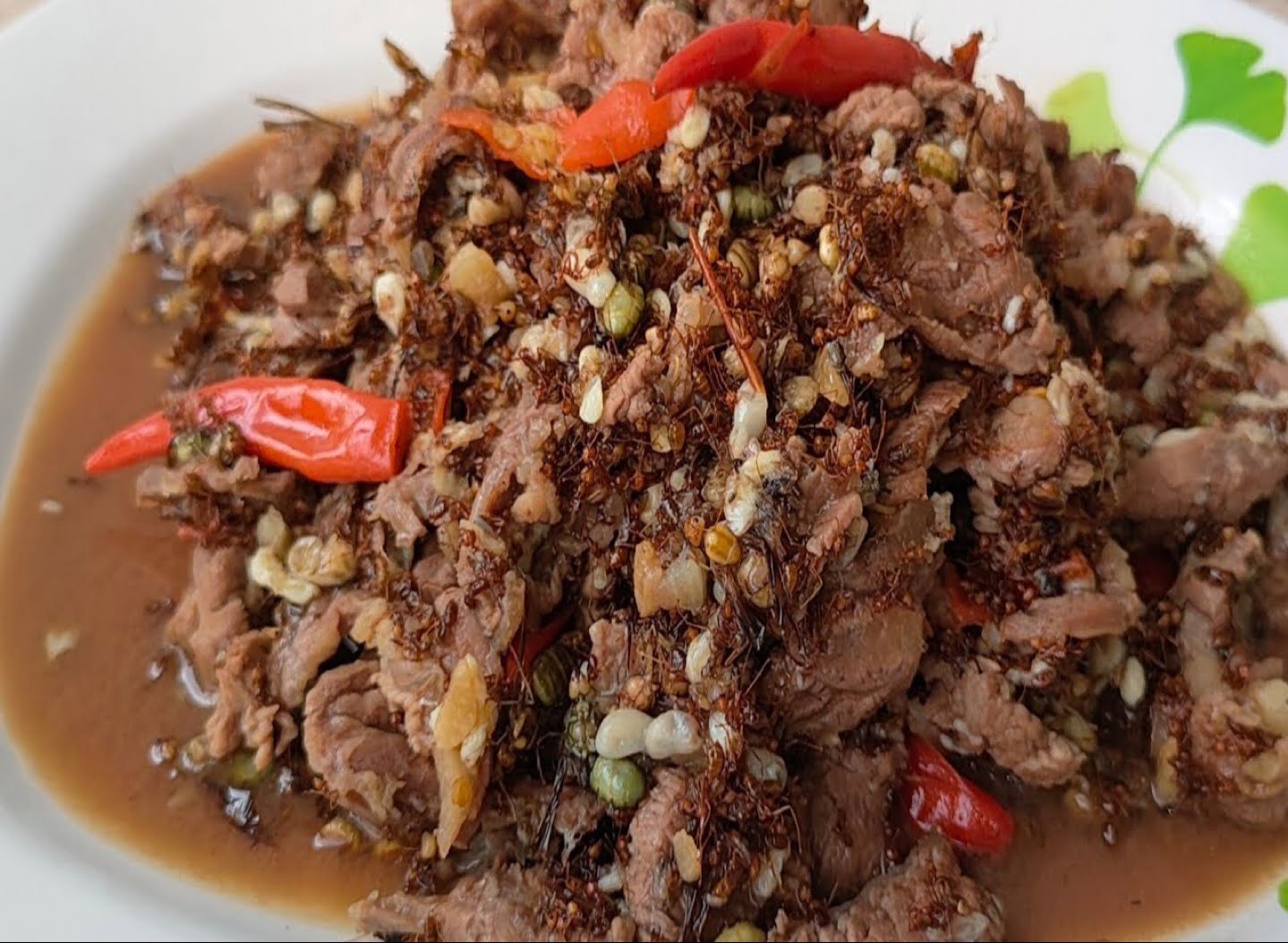 Cha houy teuk – Coconut Jelly Dessert
Cha houy teuk has a rich and diverse flavor. It is made from red beans, taro, pumpkin, and jackfruit, and cannot be without coconut milk.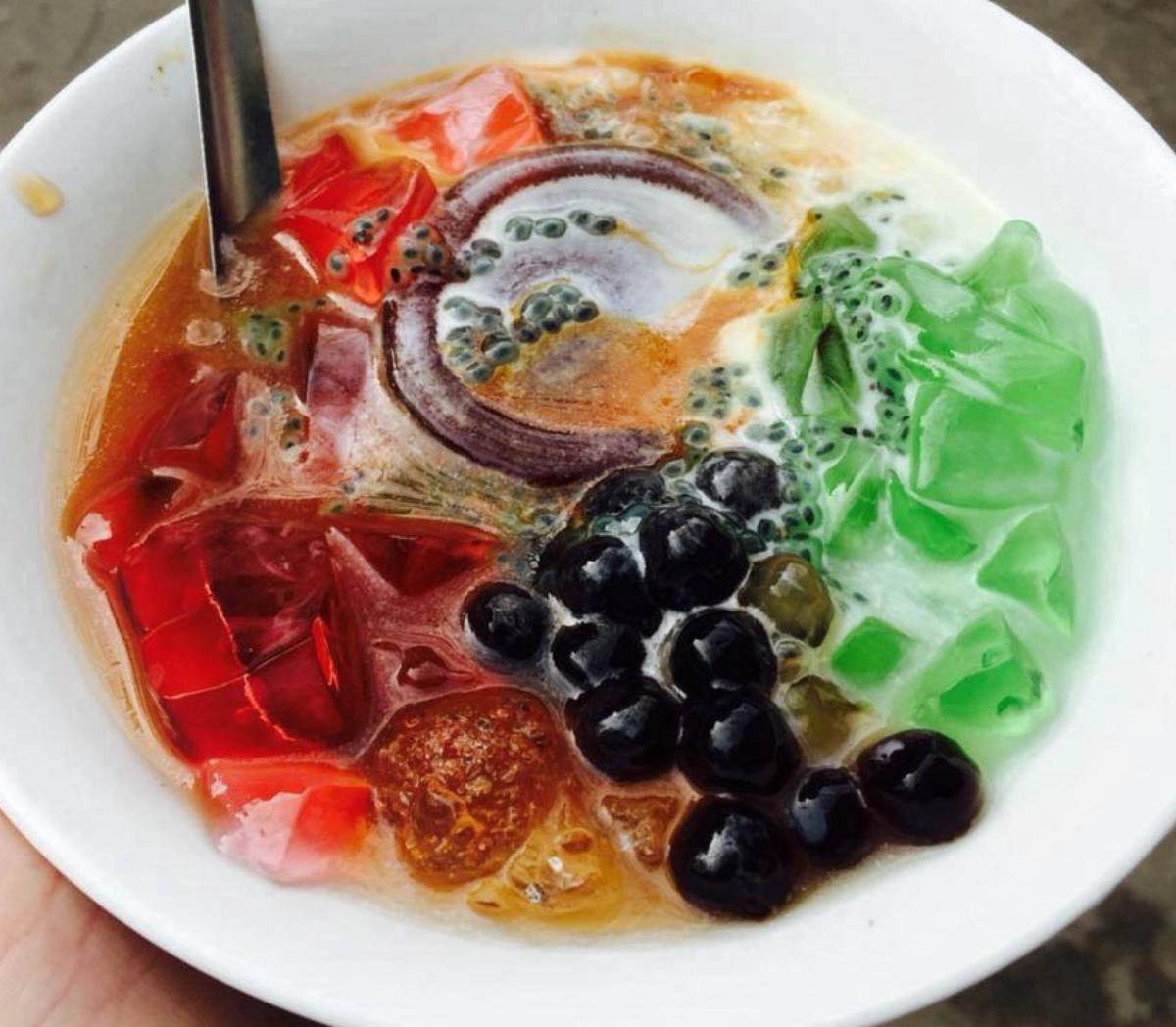 Cơm lam
Cơm lam – a type of sticky rice cooked in bamboo tubes to create a unique flavor. The dish combines lam rice with peanuts or coconut, prepared by Cambodian people. The main ingredient for cơm lam is fragrant glutinous rice, a type of rice grown in the rural regions of Cambodia using techniques from Thailand. The rice has a short grain, high productivity, a fragrant aroma, and is cultivated with minimal pesticide use.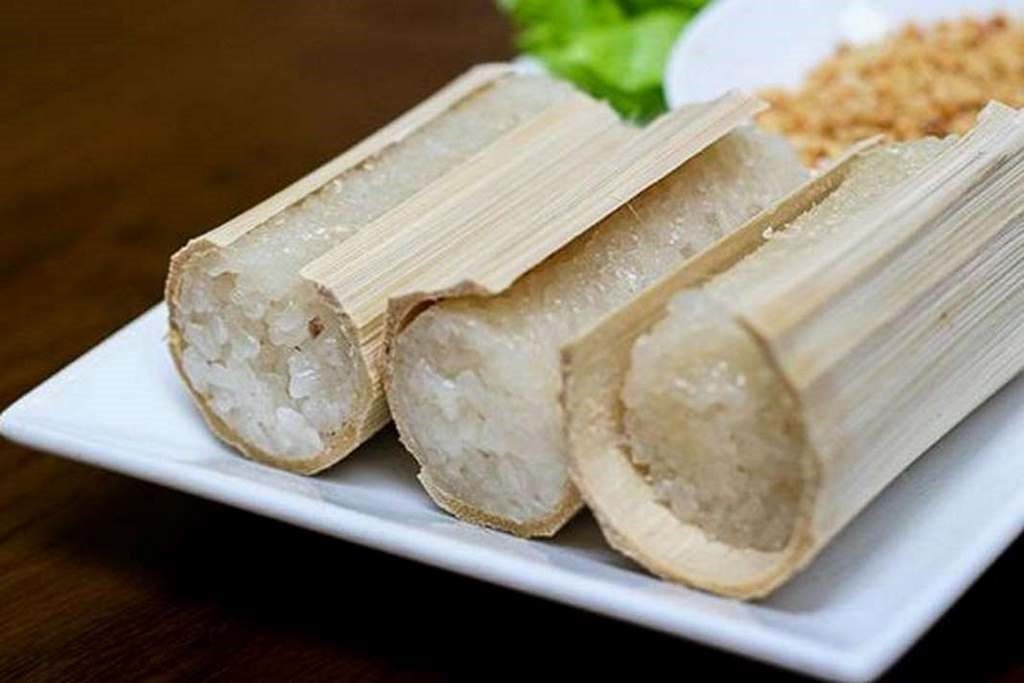 Insect dishes
The people of Cambodia enjoy using insects to prepare various dishes. From field crickets, ant eggs to water bugs, spiders, they are fried, stir-fried, or combined with peanuts, steamed rice, or soaked in vinegar, all of which taste delicious. The most expensive is still the water bug – a useful insect with a fragrant and spicy taste.
Compared to insect dishes in Thailand and Laos, insect cuisine in Cambodia is less diverse, mainly focusing on crickets and spiders. The preparation of insect dishes is not intricate and has fewer spices.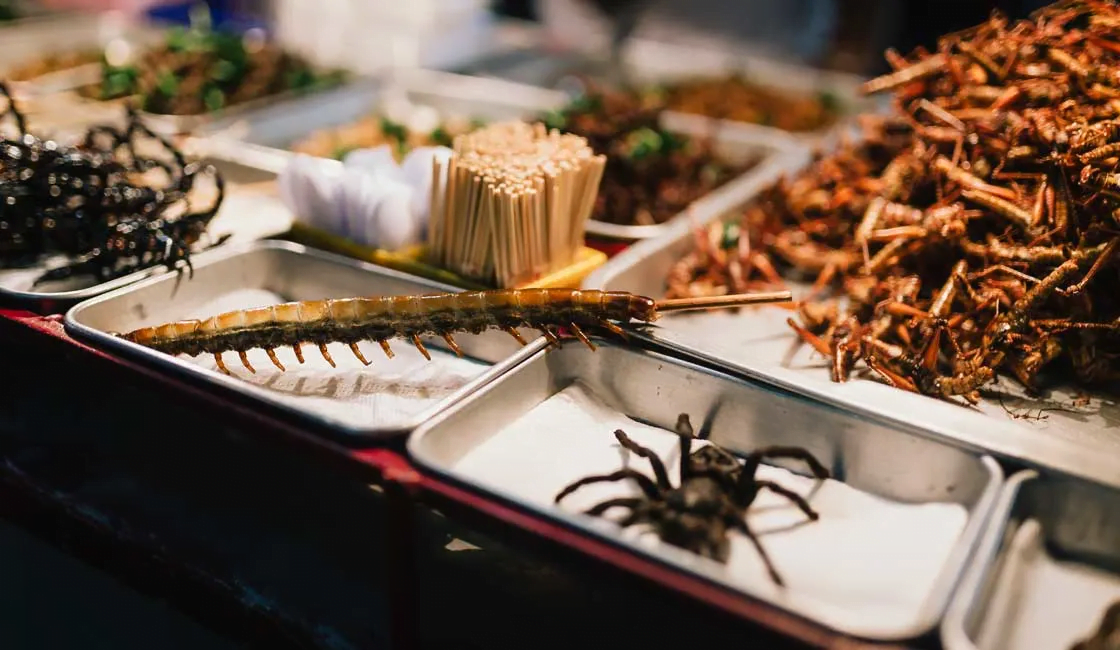 Nam Vang Noodle Soup
Nam Vang Noodle Soup is a dish created by Chinese people living in Nam Vang (Phnom Penh), adapted to the flavors of the seafood region around Lake Tonle Sap. The main ingredient is the chewy rice noodle made from tapioca flour, accompanied by a broth made from pork bones or ribs. Later, the soup is enhanced with pork intestines and liver.
The noodles are blanched until they reach the desired texture, then topped with bean sprouts, chives, shrimp, squid, fish, minced meat, and pork intestines. This dish was introduced to Vietnam and has become popular as an alternative to the traditional version of noodle soup with just meat and bones. Depending on individual preferences, the pork intestines can be substituted with shrimp, crab, fish, squid, etc., but it is essential to include minced meat.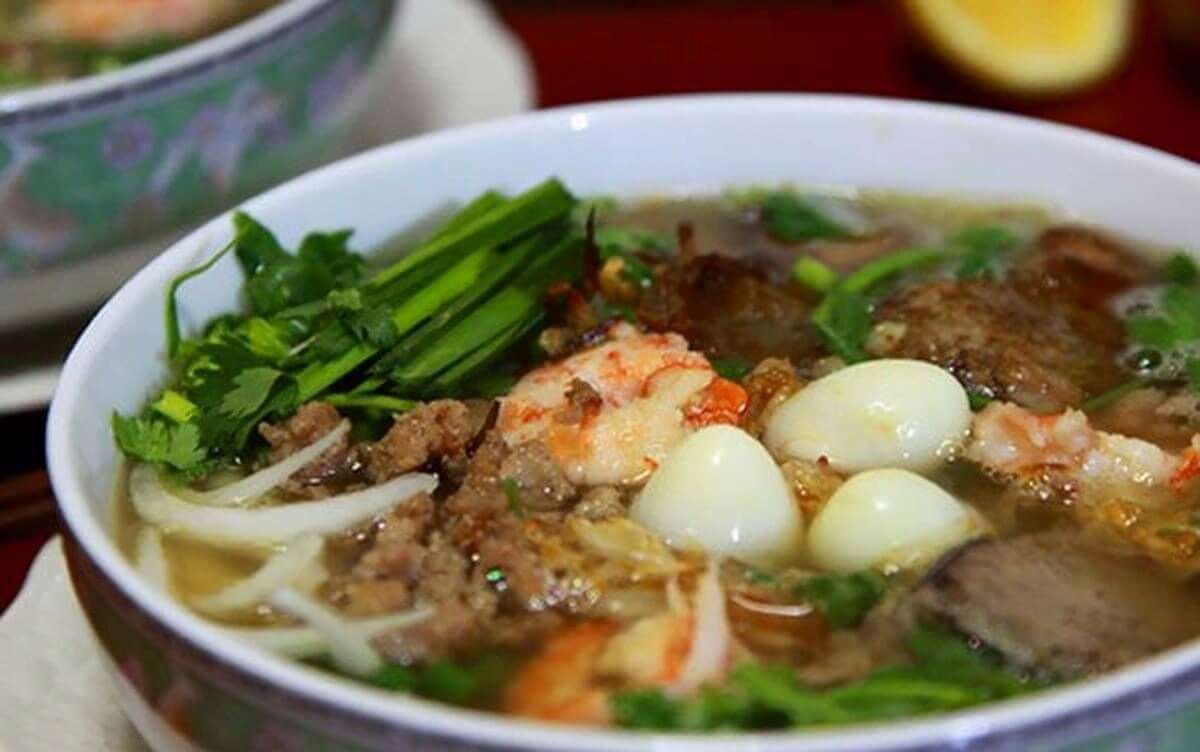 Cambodian Hotel Update 09/22/2023 
Sofitel Phnom Penh Phokeethra Hotel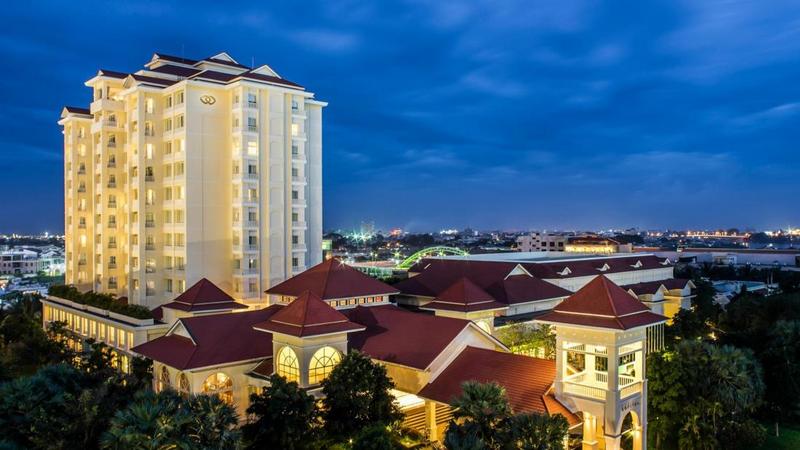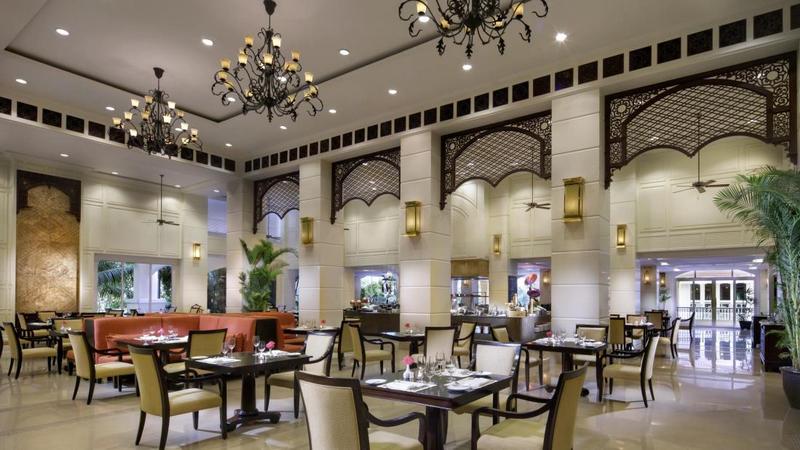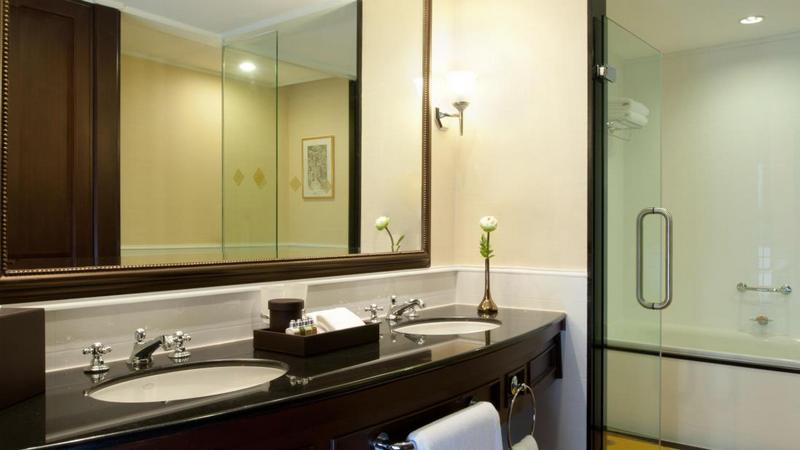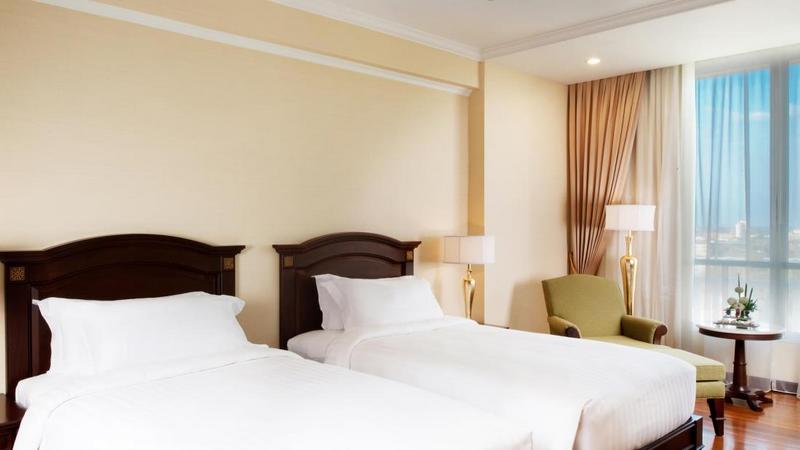 Sokha Phnom Penh Hotel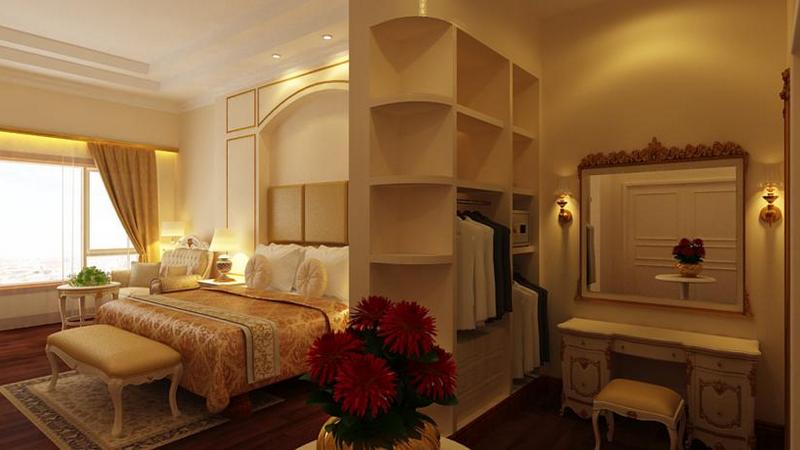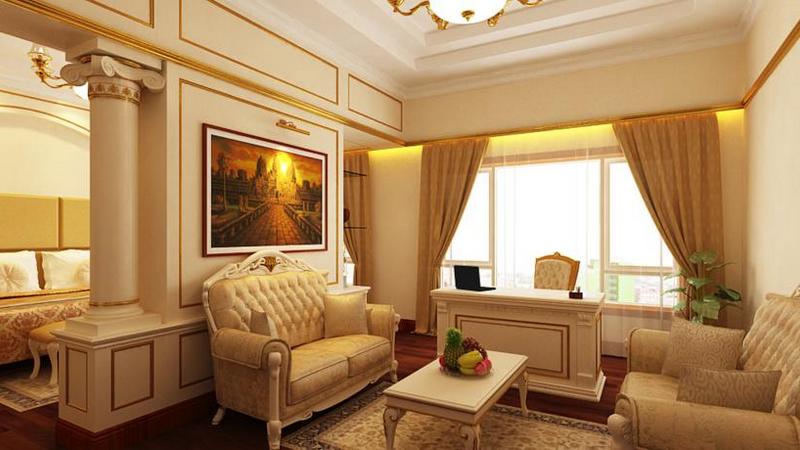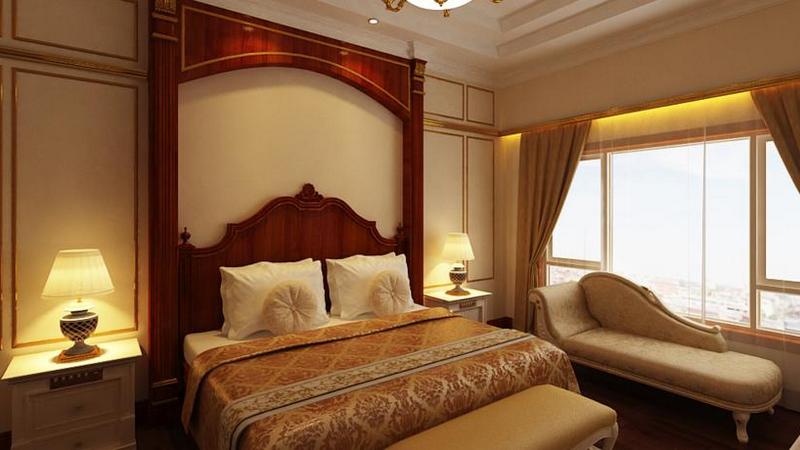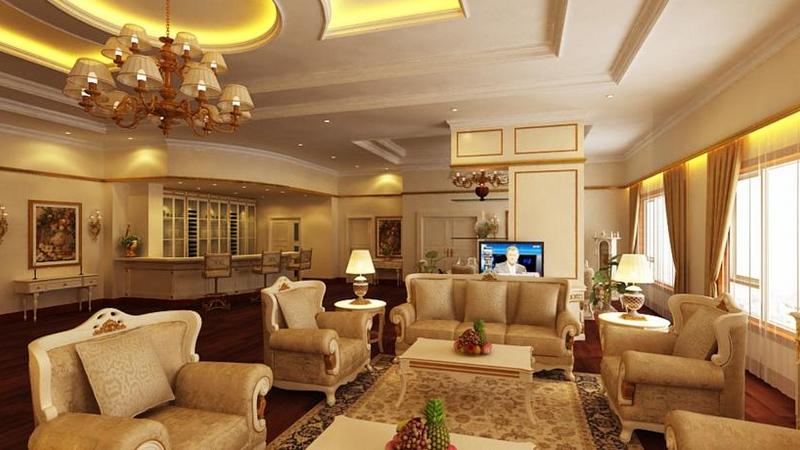 Raffles Le Royal Phnom Penh Hotel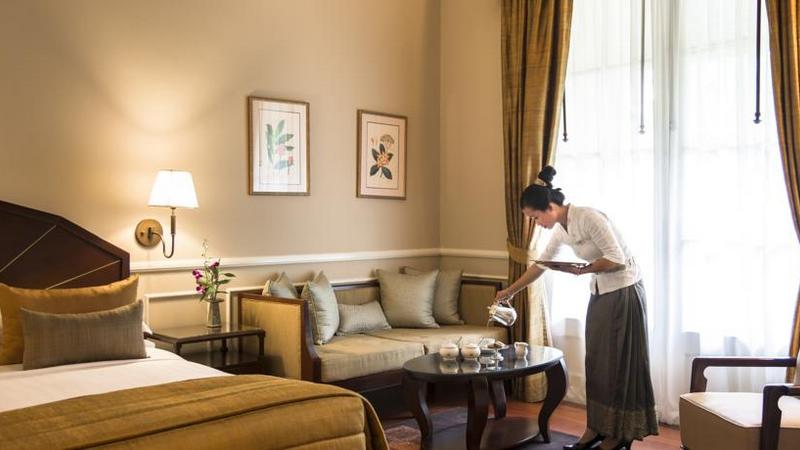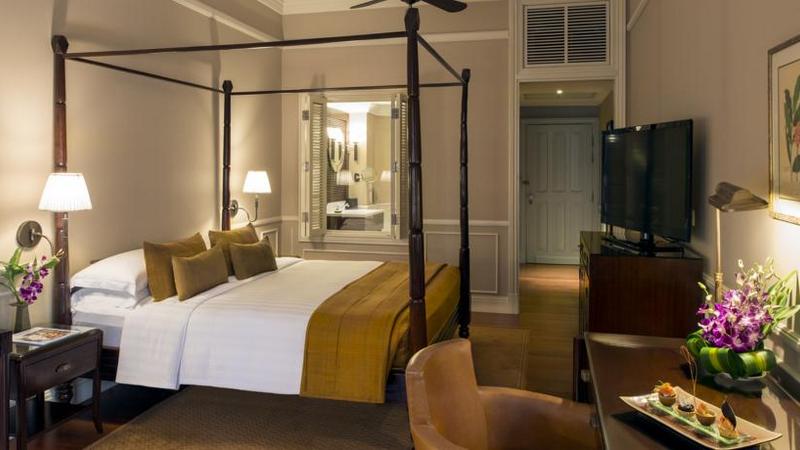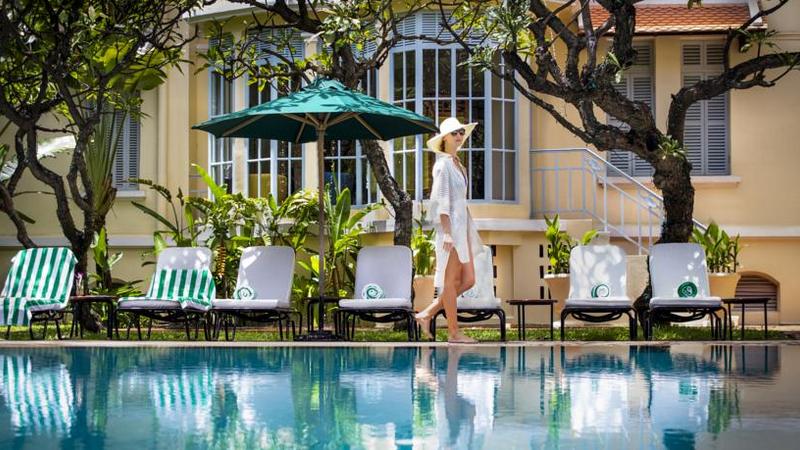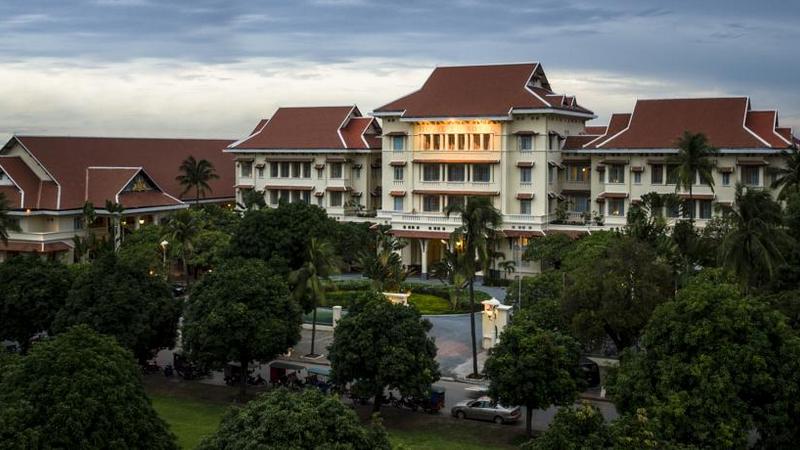 Important Notes When Traveling to Cambodia Update 09/22/2023 
When visiting Cambodia, you can easily purchase a mobile phone SIM card at any phone shop. You can also buy H Beeline and QB SIM cards with different data packages right at the airport.
Although the Cambodian Riel is the official currency, the US dollar is widely accepted.
When visiting temples, palaces, and museums, it is important to dress modestly and appropriately.
Inside temples, it is advised not to sit with crossed legs but rather place both legs to one side.
In terms of greetings, you can greet by placing your palms together and bowing, which is known as the Sompiah greeting.
It is considered impolite to point directly at someone or touch their head or hair, as the Cambodian people consider the head to be sacred.
Women should never touch a male monk, as it is considered highly disrespectful.
These are the essential travel tips for your perfect exploration of our neighboring country, Cambodia. Remember to note down these necessary pieces of information before your trip, as they will be helpful to you.